Free Teen Porn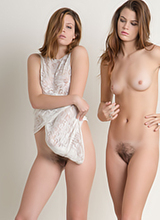 Bravo Nude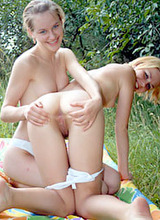 18 Years Girls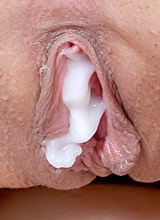 WOW Girls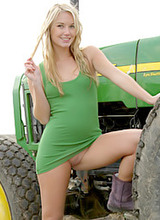 Bravo Girls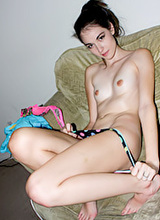 Sex 18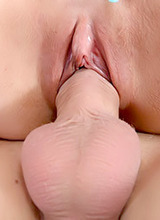 Sex TV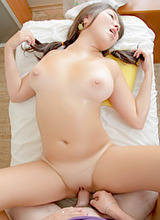 Teen Porn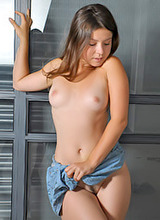 Sexy Babes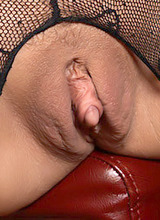 Teen Models
All About Ashley Review — «young woman with a great body...»
The Tour Promises:
They first try to entice and arouse you with pictures of Ashley's amazing smile and her lithe body. They censor her nipples and her pussy but right off the bat you know that she's going to be showing it all, which is a promise in and of itself. The hard promises include more than 135 photo sets and dozens of videos. She's says it's all exclusive and that she has real lesbian sex with her naughty friends (that should be fun to watch). There are some silly promises about hundreds of thousands of bonus pictures and videos too.
General Impressions: All About Ashley presents pictures of a striking young woman with a great body. It's all about the body and the sweet smile as far as I'm concerned and with her both are phenomenal so chances are really good that the member's area is going to be a great time. I like that in many of the preview pictures she's totally nude, showing that she very much likes to take her clothing off and let the world see all that lies beneath. I want to spend time with a girl like that!
The Review: The newest All About Ashley picture galleries and videos are on display on the member's main page but it's actually been three months since anything new was added. The content count stands at 265 picture galleries and 45 videos so by almost any measure it's a big site and it should provide plenty of pleasure. Plus there are the bonus sites (more on those later) that add considerable value to the collection. A random popular video is highlighted in the upper right corner of the member's area. If you're feeling lucky and you want to get your rocks off just give it a click and have some fun.
The picture galleries could use just a little bit of work in the display department. They're listed 24 to a page and all you get is a tiny thumbnail for choosing a set. It can be difficult to know what she's watching. The galleries feature 24 tiny thumbnails per page and when you click the 1000px image opens in a new window or tab. Why do the thumbs have to be so small? In my case I'm leaning forward so I can actually tell what I'm looking at. The gallery pages are plastered with way too many advertisements too. I don't really mind that stuff on the main page but they're pushing it with the current setup. The lack of zip files is frustrating.
Since all the picture galleries are solo sets it becomes important to know what kind of stuff she wears in them. Variety is important, obviously. She has a terrifically tight body with small tits so she can pull off just about anything she wants and she is fond of giving you a variety of looks to admire. She doesn't delve too much into lingerie, which was a little disappointing. It tends to be more outfits. She picks out a nice top and a skirt or a sexy pair of shorts. The tops range from the super cute t-shirts to something more suggestive that might be fitting for a night at the club. Most of the time she leans towards looking cute though.
She spends so much time in the nude that the outfits can often be secondary to seeing her lithe body. That's always a good choice and a girl like her with such a wonderful body should never be embarrassed of wanting to show it off. She is armed with dildos more often than not in her galleries. She likes to pleasure her pussy and is bold enough to be willing to go fully nude for you. She takes everything off and she brings her dildo to her pussy to make it happy. She'll stuff it inside or if she's using a vibrator then she'll just hold it there and let the pleasure spread through her pussy so her whole body can feel it.
The video collection is far smaller than her pictures and that's obviously disappointing. It's been years since they were updated and the piss poor quality is proof of that. They play at 320x240 and 300kbps and that's abominable. I wonder if it would be at all possible to upgrade that because it's a millstone around the neck of the site right now. You can still watch the movies but with so many solo girls out there doing high resolution and high definition content I'm not sure why you'd subject yourself to such low quality clips.
Maybe you'd do it because you want to see this young beauty fucking her pussy with toys? That would be a pretty good reason! She loves to use dildos in her sensual box and she never hesitates to get naked and stuff them in there. She makes her movies roughly 10 minutes long and for a solo girl that's pretty damn good. Some of the videos are filmed versions of her photo shoots and I've always though there's nothing more boring than watching a girl stand around while a photographer snaps shots of her. Maybe you'll have a different view of that though. It's fun to see her nude no matter how you get it and she does provide plenty of nakedness and pussy play in her movies. They're just low resolution.
More than 20 high definition bonus sites are provided with your membership. Each site offers a different kind of content and their goal is to cover it all. As far as mainstream porn is concerned they pretty much accomplish that. There's even a solo girl site with high definition video in case you want your masturbating cutie in the sexiest video quality possible.
Check some free galleries from Abigail 18 below:
Conclusion: All About Ashley is a young model solo porn site. The girl has sweet and pretty with a slender and gorgeous body that she will put on full display. She likes having the camera's attention and modeling her pussy and her titties. She masturbates and uses toys and they get to fuck up into her snatch over and over to make everyone totally hot with horny desire. There are 265 picture galleries and 42 videos and no updates for a while now. She poses in cute outfits and strips from them to show off naked. She has a girl next door quality with naughty flair that will leave you with your mouth agape and drool hanging down. Her videos are miserably low quality but other than that the site is well executed and should provide a thrill, especially when you consider all the bonus content.
CLICK HERE TO VISIT ALL ABOUT ASHLEY