Free Teen Porn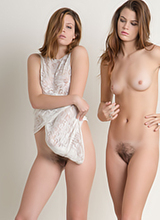 Bravo Nude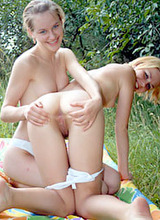 18 Years Girls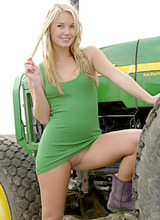 Bravo Girls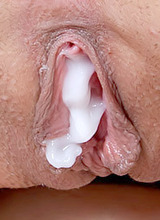 WOW Girls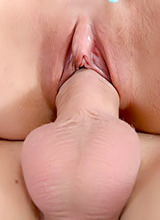 Sex TV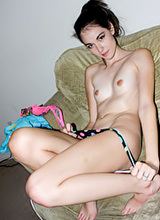 Sex 18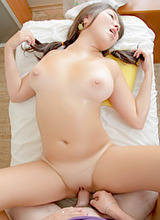 Teen Porn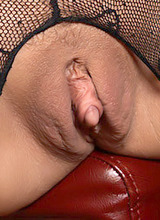 Teen Models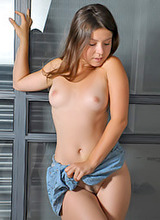 Sexy Babes
Anita Dark Review — «Her blue eyes are pretty sexy...»
The Tour Promises:
Club Anita is the online home of blonde beauty Anita Dark. From the start it's clear that she's one of the most glamorous and beautiful girls ever to step in front of the camera. They make promises of high definition content (although they really just say the site is now in HD, which basically means nothing), girl-girl scenes, journals and a diary (those are the same thing!), forums and chat. I would be shocked if anything but pictures and videos were offered but I can always be hopeful.
General Impressions: There's a picture of Anita wearing black lingerie to open the tour and I'm not sure a model has ever looked more arousing than she does in it. Her lips are perfect, her blue eyes are sparkling and her blonde hair flows down her back. She is absolutely astounding in so many different ways and I know that's just the tip of the iceberg with this stunning girl. Most of the text on the tour is silly but I really like the design and the pictures used are utterly titillating. I look forward to every image and video inside.
The Review: Given how long her site has been online and updating I'm surprised that Anita Dark still has updates. They've slowed to a crawl lately and it's been almost three weeks since something new was added but it's great that there's so much going on here. Those latest additions can be spotted on the main page and you can also find the top rated pictures as voted on by the members that love this beautiful babe with the big natural tits.
Any hopes you might have had for a forum, a blog or a journal of some sort will be dashed as soon as you enter. This site is strictly pictures and videos and I wouldn't be at all surprised if Anita had no involvement. Perhaps they're just purchasing picture sets and videos from photographers she works with
I went into the pictures first and they're divided into four categories: candid, girl-girl, magazines and solo. The candid shots are as close as you can get to learning a little about Anita and getting a little closer to her. Most are behind the scenes shots though so they're not the kind of at home shots I was hoping for. That doesn't mean they're not super hot though. It's great seeing her pose with other hot chicks as they get ready for a photo shoot or a video. Most of the candid galleries are sizable too. The pictures aren't, typically coming in at 800px.
The real joy is in the solo sets where you'll find 214 picture galleries and growing. The best pictures I found displayed at 1000px so they're not exactly high quality as was promised on the tour. Some are much smaller at 800px or even 640px. It makes me think a lot of the content is old and being recycled as new or presented as new.
I don't care though. In some cases I would complain loudly about such things but Anita Dark is so astoundingly attractive that I don't give a damn. She has a pair of the most amazing natural breasts I've ever seen! They sit high on her chest and have an absolutely perfect shape that I just want to admire with my jaw hanging open. Her hair is typically blonde but you'll find some brunette in there as well. It's always perfectly styled and her makeup is flawless. Her smiles are bright and beautiful and the best thing is the stuff she wears in these amazing galleries.
Clearly what Anita is doing is right in my pleasure wheelhouse. I love all the delicate baby dolls and slips she puts on to model. I love her bra and panty set choices. I love the bikinis. I love seeing her naked body and soaking up that beautiful smile. I will just say that if you like Anita Dark and think she's super hot then the picture galleries in the member's area will be more than enough to give you boners far into the future.
There are 154 video clips to download. Some of these clips are self-contained solo experiences and some are parts of lesbian scenes that have been broken down into little bits. It's a big collection and it's far and away the largest amount of Anita Dark video content you're going to find anywhere. The video quality is abysmal though. The clips play at 320x240 and 700kbps. Free tube sites have higher quality video than that. It's astounding to me that it looks so awful but I guess they can't find any content of her that's higher quality or they would offer it because they'd be insane not to.
The videos are largely the same as the picture galleries. In the solo scenes she'll be wearing something naughty and then she strips out of it quickly to show off her natural tits and her fantastic pussy. The lesbian scenes feature actual lesbian sex with pussy eating, fingering and more. I was delighted to see the girls kissing when I figured based on the picture galleries that she wouldn't go the extra mile.
Members get access to six bonus sites when they join. Two of the sites are enormous with thousands of picture galleries starring hundreds of hot models. The other four are model-specific starring wonderful young pornstar babes with incredible bodies. None of the sites are transcendent but combined it's a great value.
Check some free galleries from Anita Dark below:
Conclusion: Anita Dark is one of the few solo models online to keep working on her site four years after it went live. They're still updating and they seem to have plans to do so for quite some time. She has 550+ sets and even though that's only just 300+ picture sets it's still a big collection. The videos are nice too and Andi will blow your mind by taking her clothes off and playing with her pussy to shatter your image of her as an innocent sweetheart. She has a strong idea of what men want to see from girls like her and she loves living up to that. She wants to be your naughty girl so give her a chance and she won't disappoint. The 29 bonus sites are a really nice way to pass the time after you've seen all that Andi has to offer.
CLICK HERE TO VISIT ANITA DARK