Free Teen Porn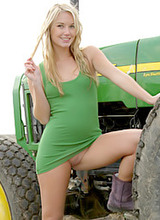 Bravo Girls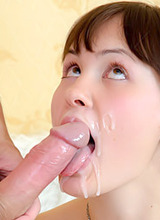 Spunky Nymphos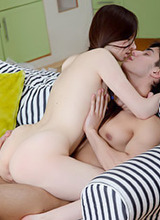 Vanilla Cuties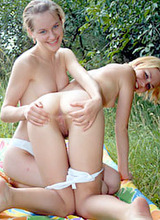 18 Years Girls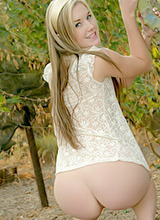 Pink Pussy Lips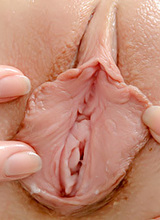 Sweet Girls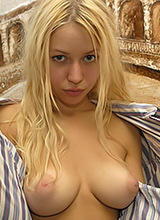 Teen Nymphos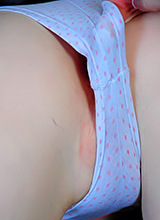 Cuties Bank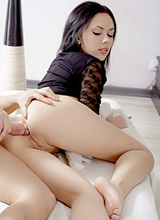 Teen Fuck
Bailey Kline Review — «beautiful blonde with big tits...»
The Tour Promises:
Bailey Kline thrusts her tits at the camera as soon as you get on her site and it's fucking awesome. They're so big and so damn perky and she shows them nude in several of the preview pictures. The tour is well designed and she promises you 100% nude content, weekly updates, high resolution content, downloadable zip sets and obviously everything is exclusive. The vivacious babe also promises you high quality 640x480 videos, screencap galleries and weekly updates. I'm pretty sure she's not updating any longer though.
General Impressions: Bailey Kline is smoking hot. She says she's a natural blonde, although I doubt that based on how obviously her hair is dyed. I don't care about that though. What I like are the big titties riding high on her chest and the sweet smile she is always willing to flash. Her blue eyes are pretty sexy too. She has a purity about her and when she pulls out her tits we see that she's actually a naughty girl. That sort of contrast is always fun and Bailey Kline is great at making it clear. Visit her site and you can see some of the content.
The Review: Updates have indeed stopped and it was probably a while ago that they were last added. The member's main page features a simple design with what are supposed to be the latest additions. The spot for upcoming content sets is totally blank so you know she's not giving us anything new. There are a few advertisements (one is for Bailey's site, which is so silly) and there's a space for bonus sites but it's totally empty so it seems as though you'll have to pay $34.95/month to get access to Bailey's fairly limited collection of content.
The picture galleries are broken up into ten arbitrary sections. I assume those sections were once labeled by the month the picture set was added but now it's just Bailey Kline 001, Bailey Kline 002, etc. There's also a separate page for the screen captures. There are 62 picture galleries you can check out and most have right around 100 pictures. The images display at 1280px and you can download them in a zip file to have a nice copy on your hard drive. The photography is generally good but there are some occasions where the lighting is bad and it affects the quality of the shot. I came across a few images with blurriness issues too.
This site is all about the big breasts if you ask me. It's all about delicious big titties and when you throw in the pure beauty of Bailey Kline it's a pretty phenomenal set. The whole thing works really well and when she shows off her lovely boobs it's hard not to enjoy the view. I'm thankful that she's so fond of tight tops. It looks as though everything she buys is a couple of sizes too small for her so she can really emphasize how big her tits are. There's a great set where she's dressed like a construction worker and she's wearing a tank top that's so tight it blows my mind. It's low cut and you can see lots of tit flesh and it's just so fabulous. The big breasts are always coming out to play and we love them for that.
It might seem like a small thing but I'm a big fan of the different hair styles Bailey Kline uses. Most of the time she has it straight and it looks really cute. Sometimes she wants to be supremely seductive so she'll make it curly in that hot pornstar kind of way and she'll do her makeup in the most salacious manner possible. You'd swear you're looking at a gorgeous blonde pornstar, not a sexy solo model. That's the power of Bailey Kline and her big beautiful breasts. The girl has a way with the men and we love to admire her sexiness.
There are 32 videos at Bailey Kline and the young model shows us her boobies in all of them. They play at 720x576 and 1200kbps if you go with the WMV. If you download the MOV you'll watch at 852x480 and 1800kbps. Those are obviously better. The videos all appear to have been self-filmed. Bailey stands in front of the camera shaking her tits and ass and she looks marvelous. It's reminiscent of a webcam show and she is obviously a talented performer. Hell, if she just sat there lifting her boobs up and down it would be hot enough to leave me with an erection in my pants.
The videos are shot entirely separate from her picture galleries and they're focused entirely on her ability to entertain you. I love that she knows her best assets are her tits and she wants to make sure you get to experience them in all their glory. She shakes them for the camera and she will grope and jiggle them. She will dress in sexy lingerie for some of the videos but really that's just a momentary distraction from the eventual nudity she's going to bring to the table. The girl is so fabulous she deserves every bit of your attention. It's a shame that her site is so expensive though. It's not updated and the content count is pretty small so you're not going to get more than a month's worth of value unless they add some bonus sites.
Check some free galleries from Bailey Kline below:
Conclusion: Bailey Kline is a beautiful blonde with big tits and a hot ass and the girl is blessed with many talents. Chief among them is the big set of tits riding high on her chest. The cute blonde dresses those tits in all kinds of sexy outfits and she strives to arouse you with each. She fondles her tits and while she hides her pussy the pictures still look amazing. Some of the image quality is less than ideal due to bad photography and lighting but on the whole it looks good. The real problem is that updates don't happen anymore. There's just not enough content so the site will have short lived value.
CLICK HERE TO VISIT BAILEY KLINE