Free Teen Porn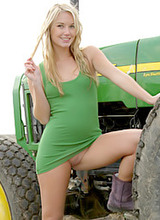 Bravo Girls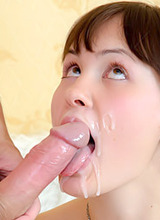 Spunky Nymphos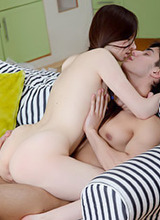 Vanilla Cuties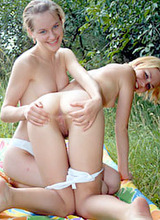 18 Years Girls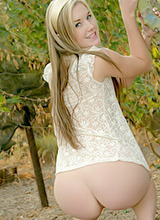 Pink Pussy Lips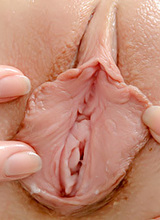 Sweet Girls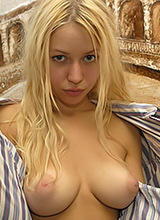 Teen Nymphos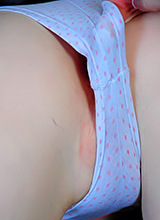 Cuties Bank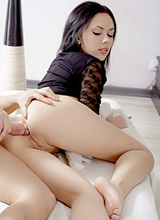 Teen Fuck
Busty Sonia Review — «she is a beautiful girl with exceptionally large tits and a fairly slender body...»
The Tour Promises:
Busty Sonia is young, blonde and beautiful with 34F tits. Those are promises made by her pictures and by the information she gives out on the tour. She says that posing for pictures and videos is her fourth hobby (why fourth?) and that she likes to know that men want her for a bolster to her confidence. She has pictures and videos for your pleasure and she makes no promises about their quality levels. In fact, the tour is rather short and lazily done. Two pages with a minimum of preview content doesn't give us much to go on.
General Impressions: Despite the lack of information and content on the tour it's clear that Busty Sonia is a beautiful girl with exceptionally large tits and a fairly slender body. It's the body that impresses me the most. Girls with big natural boobies aren't supposed to be slim but she pulls it off. She also has these incredibly puffy and soft lips that must be utterly amazing for oral sex. I can only imagine the pleasures of getting a BJ from her. I'll take being able to check out her body in hot lingerie, cute outfits and totally nude though.
The Review: On the Busty Sonia member's main page you will find the most popular updates featuring this busty blonde chick with the super pouty lips. The set at the top of the list finds Sonia outdoors wearing a blue bra and panty set and a little knit robe thingy that ties around her neck. It's sheer and soft and beautiful and she tops it off with sunglasses and high heels. She looks sexy and arousing and through the gallery she displays her beautiful breasts and pulls on her nipples a little. The gallery actually has a second part where you can see her fully nude and it's a continuation of the busty beauty.
It's not clear if Busty Sonia still updates. The big titty chick has 38 picture galleries and 39 videos but there are no dates on any of the content so I would guess that fresh content is not being added. In browsing the picture galleries of the busty beauty you'll find 10 listed per page with a preview thumbnail and a short description. In the galleries you can determine the size of the thumbs and the full pictures display at 1200px. There are zip files for everything and the sets have anywhere between 5-200 pictures.
The movies can be viewed instantly in their Flash player, although you can only fast forward through the parts that have been downloaded, which is a tad irritating. They give you a preview in the form of small screenshots so at least you have some idea of what you're downloading. The highest quality videos play at 1600kbps and the low quality versions are awful looking and only worth it if you're stuck on a dial up connection. Downloads were fast and almost all the movies were less than 5 minutes long so the files are small.
I'm fond of the pink lingerie she's wearing in the most recent addition as of this writing. It's a feathery, fluffy kind of thing and it makes her look feminine and highly sexual, both of which are excellent for a porn picture set. Other outfits include tight tank tops (I love seeing her tits pushing against the material of those as if they're begging to be set free), short skirts, dresses and a few other lingerie sets.
Nudity outdoors is fairly common and some of it is in riskier areas where it's likely people will see her behaving badly. By my count more than half the content is shot outdoors so Busty Sonia must really love getting out and soaking up the sun with her mammoth natural breasts. One of my favorite videos is a simple thing where she's out on a bike riding through town. At first she's wearing tight workout clothes and then she pulls her tits out of the top so you can gaze at them and be mesmerized at how they move while she's pedaling.
I did not spot any instances where Busty Sonia shows her young pussy. I don't count that as much of a problem but I could see where some of you will be disappointed by not getting to stare at the sweet space between her legs. She shows her ass here and there but since her big breasts are really the focus of the whole site I'm not sure anything else matters. Sonia has gorgeous big natural tits and she shows them with abandon. They look fabulous and they are guaranteed to turn you on. She models them outdoors, she dances, she gropes them and she makes you dream of fondling them so you can get off to her.
When you purchase a membership to Busty Sonia you also get access to six other sites, all of which feature big titty chicks. The big breasts on these ladies are marvelous and some are even more gifted in the chest department than Sonia is. The network of big boob sites is ideally suited to anyone that loves women with really big tits as they all show them off and some of the girls are doing hardcore sucking and fucking content.
Check some free galleries from Busty Sonia below:
Conclusion: Busty Sonia is a sexy blonde chick with pouty lips and a huge set of natural tits. Her site features 38 picture galleries and 39 videos where she shows her enormous breasts and plays with them. She models lingerie, cute outfits, sexy tops and more and she never fails to bring her titties out for the best show possible. She ensures that you are a happy man checking out her knockers. You get six bonus sites with a membership to Busty Sonia and despite the fact that she doesn't appear to be updating it's a worthy purchase for huge tit fans.
CLICK HERE TO VISIT BUSTY SONIA