Free Teen Porn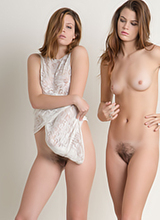 Bravo Nude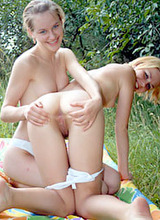 18 Years Girls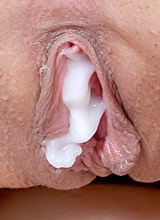 WOW Girls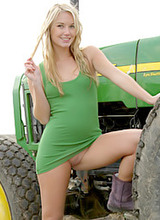 Bravo Girls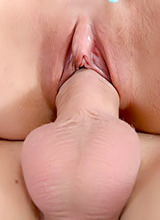 Sex TV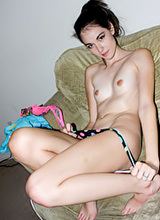 Sex 18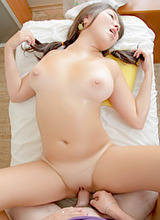 Teen Porn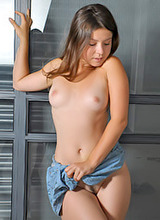 Sexy Babes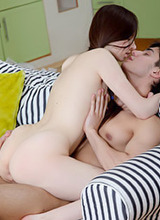 Vanilla Cuties
Crissy Moran Review — «no matter what Crissy is wearing or what she's doing she looks super hot»
The Tour Promises:
The tour says that Crissy Moran is one of the most sought after porn starlets on the web and there's probably some truth to that. If you follow the adult business at all you know that Crissy made a fairly public exit from it a few years ago to pursue her newfound love of Jesus and a real acting/modeling career but her site is still up and there's plenty of content to enjoy. Members are promised hot pics and videos, bonus sites, user forums, behind the scenes info and regular updates. That last part is probably hard to do since Crissy is no longer working but they might be able to pull it off.
General Impressions: When Crissy Moran was working she was one of the top five pornstars in the business. People absolutely lusted after her because of her intense beauty and her talent on camera. Having such a stunningly hot girl do dirty porn is always a fantastic thing to watch, obviously. Even though she's not making new porn I'm looking forward to digging around inside and exploring everything she's done. I know it's going to be a thrilling experience. I know she didn't do much hardcore in her career but I really hope some of it is kept inside.
The Review: The latest picture and video additions await you on the member's main page but it should come as no surprise that the site isn't actively updated anymore. Crissy retired a long time ago and you can't exactly make porn appear out of thin air. Links to the bonus sites are included on that main page and there's a separate page entirely for them if you want more information on the actual sites.
The picture galleries have been divided into six categories for ease of browsing. The first is art and it's not really what you think. Instead of artistic photo shoots they're wallpapers and fan art. Sadly, the wallpapers are almost all low resolution so they're not ideal for modern desktops. Many are well done though. There are 31 fetish galleries and they delve into bondage more than anything. It's your chance to see Crissy tied up and gagged and it's erotic stuff. None of it gets particularly heavy and she's not being subjected to pain but it's unquestionably exciting to see her bound and unable to movie. What would you do to her if you had her like that?
The candid pictures are a great way to get to know the girl that Crissy is outside of her photo and video shoots. See pictures of her hanging out at home, going out to a club, enjoying vacation and more. It's the closest you can get to learning about Crissy the person and there are 48 galleries so before retiring she provided her site with plenty of content. The great thing is that no matter what Crissy is wearing or what she's doing she looks super hot. Even if she's just hanging out at home with her dogs she is super tasty. Across all the picture categories the quality of the images varies so you'll have 800px to 1600px shots depending on the gallery. Clicking to view is the only way you can tell what type of pics a gallery has.
There are 232 solo picture galleries, making it far and away the biggest part of the site. The one constant in the girl alone galleries is the big tits riding high on the chest of the sexy lady. Her hair goes from long to short at one point and it seems to change color slightly. Also ever present is her ability to select the sexiest possible outfit. She has a huge armory or lingerie sets to deploy and you can count on seeing them frequently gracing her gorgeous frame. Most solo sets end with her naked and spreading her legs so you can check out that fuckable pink pussy.
There are 116 videos available from the lovely Crissy Moran and the video quality varies. The best clips play at 720x480 and 1650kbps and they look good but they're far from great. These movies don't seem to have been made in the era of high definition and it shows. You can download all the videos in a full length clip and for most they also make multiple smaller clips available.
The hardcore videos are the best part of the Crissy Moran experience. If you're at all familiar with her then you know that fucking and sucking on camera is not something she did a great deal of. That's why joining a site where you can get all the hardcore stuff she filmed (I think it's everything) is truly worth the price of admission. On top of the hardcore sucking and fucking you get to see Crissy modeling her favorite lingerie sets, dancing, stripping and looking sexy. She has the rare ability to look sexy no matter what she's doing and when she really wants to turn a man on she can do so with ease.
Check some free galleries from Crissy Moran below:
Conclusion: This is the official site of Crissy Moran and it has almost everything you could want. There are hundreds of picture galleries and videos of the babe. She does hardcore, lesbian and softcore content. She has tons of sexy clothing and lingerie to wear and in everything she does she exudes sexiness and arousal. The site hasn't been updated with new content in a long time because Crissy no longer works in the adult business. It won't be of much value over the long term but if you're crazy for Crissy and you want to download her movies and a bunch of picture galleries then you'll find great value. There are five bonus sites offered as well, including two that are still continuously updated and feature boatloads of content.
CLICK HERE TO VISIT CRISSY MORAN