Free Teen Porn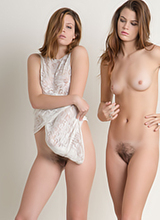 Bravo Nude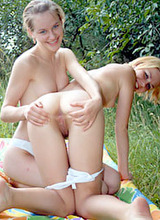 18 Years Girls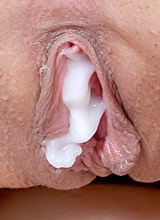 WOW Girls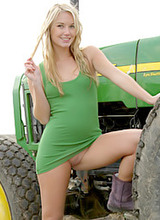 Bravo Girls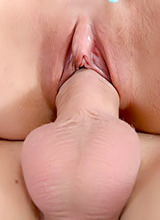 Sex TV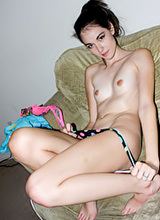 Sex 18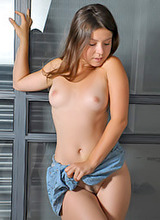 Sexy Babes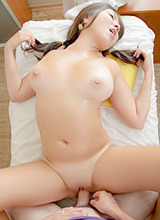 Teen Porn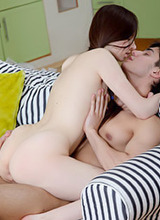 Vanilla Cuties
Dream Kelly Review — «Youth, cuteness and beauty are all together...»
The Tour Promises:
Youth, cuteness and beauty are all coming together in a beautiful mash up at Dream Kelly. The tour is stuffed with pictures of the gorgeous girl and you can see that she seems totally adorable while also being naughty. She promises you high definition videos, high resolution pictures, weekly updates, a variety of content types and outfits, live cam shows and more. There's a free gallery and a sample video if you want to get a taste of what this lovely young chick has to show the world.
General Impressions: Dream Kelly is exceptionally good looking. There's a picture on the first page of the tour where she's in white satin gloves and a little red and white polka dot top with a bow in her hair. She looks utterly adorable but she's half-naked so at the same time she's being a naughty, seductive chick. That's a perfect combination that I can't wait to get inside and see more of. I'm surprised the tour doesn't have a few pages since a tiny tour is often the sign of a site that doesn't have much to offer inside. The only way to know for sure is to jump into the member's area to have a look around.
The Review: The member's gallery opens with the most recent picture galleries and videos. The pictures haven't been updated in more than three months but new videos have been added so perhaps she's concentrating just on the movies at the moment. There are no dates given for any of the content (I did some checking on other sites to see if the content count had actually grown) which is typically a bad sign (if they're not updating they will often take the dates away so you have no idea of anything new is being added when you log in). Several advertisements also grace the main page but they're mostly out of the way so they strike me as inoffensive.
When you go to browse the picture galleries you'll see that they're organized 24 to a page with a tiny thumbnail representing each (247 galleries total at this point). It's not nearly enough for making an informed decision and it merely serves to irritate when you're looking for a foxy set. Click a preview picture and you're taken to the gallery where you can see more tiny thumbnails. This time there are 25 to a page and a click on a pic gives you the 1024px image in a new window or tab. I thought the pictures would be higher resolution than that but I didn't see any that were. The image galleries are also lacking zip files for download.
The tour largely shows Dream Kelly with blonde hair. She changes hair color with some frequency in the member's area and it makes things more interesting. The most recent galleries are far more sophisticated with Kelly playing the part of a sensual seductress more than the cute teen. She tends to have that serious, sultry look on her face most of the time and the outfits she wears are decidedly more adult. It's an interesting change and I imagine that the folks reading will be split on it. Some will like that she adds variety. Others will be annoyed that she doesn't provide a united theme throughout her many content sets.
She spends about half of her content with blonde hair and half of her content with brown hair. Her picture galleries offer a thrilling mix of content types. My favorites are the lingerie modelin sets. Few girls can pull off wearing a gorgeous camisole and panties as well as Dream Kelly can and she seems drawn to them. She just wants to throw them on that hot body and smile for you! You can expect to find every kind of cute lingerie. She also does the occasional costume like the cheerleader outfit she wears in multiple sets. You can find her in a few super cute and youthful fairy tale style looks too. Bikinis, tank tops, t-shirts and tiny shorts are also here to be enjoyed.
The videos are a thrilling experience. There are 200 of them with additions still coming. They list them five to a page and there's just one little thumbnailed picture as your preview. The short description concisely tells you what's going on in the video and then you're off. You can stream it at 2000kbps and 500kbps or you can download it. They have them in WMV at 1280x720 and 3000kbps or in WMV and MOV at 500kbps. They look good, although the HD content is limited to roughly half the scenes.
The movies are far and away my favorite part of Dream Kelly. The young model has such a fabulous body and to see it in close up in a moving picture is breathtaking. She gets connected with the camera and thereby with you. She talks and she acts dirty and she does so gleefully. She likes to masturbate quite a bit so her pussy is going to be on camera a bunch as her fingers find their way down there to play. She keeps it shaved to look even more youthful. Many of the videos are 15-25 minutes long so there's considerable length there. When she masturbates and cums it's damn hard not to be utterly aroused by it. She's a goddess of sex.
One of the best things about membership to Dream Kelly is the network of high definition porn sites you get access to. There are 22 of them and for those in a hardcore kind of mood they provide thrill after thrill. They do lesbian, hardcore, anal, black and more. They have other solo girl and reality sites but they are less impressive. It's well worth it if you want a nicely priced source for high definition content. The webcam shows that are mentioned on the tour do not exist.
Check some free galleries from Dream Kelly below:
Conclusion: Dream Kelly lives up to her name as far as I'm concerned. She really is a dream to behold with such a fantastically beautiful body, such a pretty face and such a sensual way about her. She makes magic on camera in her 247 picture galleries and her 200 movies. The image sets are a decent resolution and they show her posing in naughty outfits, stripping to turn you on and gleefully making the magic happen. The videos show her masturbating lustily and cumming hard. Her beauty carries each scene to amazing heights and will arouse you with ease. Let her take you away to that place of pure sexual joy. The bonus sites that come with the membership are high definition and stuffed with incredible fucking.
CLICK HERE TO VISIT DREAM KELLY