Free Teen Porn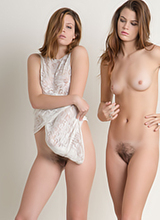 Bravo Nude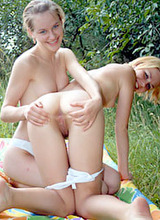 18 Years Girls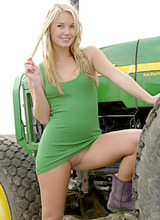 Bravo Girls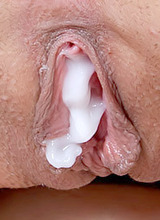 WOW Girls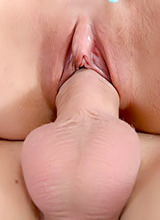 Sex TV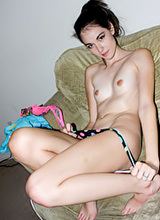 Sex 18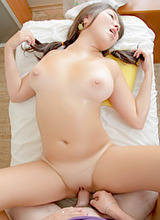 Teen Porn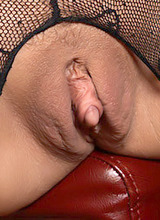 Teen Models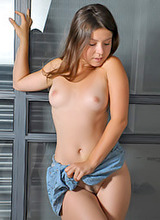 Sexy Babes
Emily 18 Review — «Good girl gone bad...»
The Tour Promises:
Good girl gone bad is the first thing they promise when it comes to Emily 18. They want to make it clear that she's a naughty chick that was just an innocent sweetheart at one point. Then they go on to promise you exclusive content, high quality photos and videos, three updates a week and the chance to chat with Emily on her message board. Visit her biography page and you'll see that she's a bisexual babe that loves dirty talk during sex. That should turn you on just a little bit. She offers previews of all her content sets too.
General Impressions: Emily 18 is adorable and with the sweetest brown eyes I've ever seen and cute little teen tits that she seems plenty happy to show off. I guess she's a bad girl by virtue of posing naked online but I'm not sold on that part of her persona. As long as I get to check out those titties I don't care though. It's a little upsetting that she seems to keep her only fully nude pictures in a zip store where you have to pay a fortune for just one set but that's life in the world of solo teen models. Nevertheless my hopes are buoyed by the number she posts at the top of the tour page. More than 460 pictures and 200 videos sounds like a damn good time.
The Review: The member's main page looks a little messed up but I wonder if maybe that's just my browser (the latest edition of Firefox). At least there isn't a great deal of clutter. It's just the five most recent additions and a few advertisements for other sites. Along the top of the page you'll find links to the pictures, videos and her forum. There's a spot that's supposed to advertise the sets she'll be adding next but so far it's empty. Hopefully that doesn't mean the updates have stopped.
In recent times Emily 18 has been updating 1-2 times a week. The numbers teased on the tour are accurate, giving her more than 460 picture galleries and 200 videos. That's a big site and since she's been updating since 2005 that means she's not 18 anymore. The young model still looks like a teenager though so let's just say that she is. In the four years her site has been online she hasn't really changed at all, which is remarkable. She still has that youthful innocence, those perky little tits, that tight little ass and that sweet smile to go with her big brown eyes.
There are 25 picture galleries listed per page and you just have to click on the one you like best to get your party started. Once you find the set that turns you on just click the link and you're off. The picture sizes vary depending on when they were added. In recent years they've upgraded the image size to 2400px and that's too big for me. At that size I can only see a fraction of the picture before I have to scroll and I've never enjoyed that. Thankfully Emily 18 offers zip files for her galleries so I can download and let the Windows resizing take effect. Whoopee! There's a slideshow feature where you can choose the resolution you want the images to display at.
Most picture sets have 75-150 shots and Emily 18 looks tasty in all of them. You're going to see her being adorable most of the time. That means something brightly colored and usually in the form of a t-shirt or tank top. She does dresses every so often and she has a nice supply of skirts. There are many bra and panty sets and the occasional lingerie piece will make it in the collection. She's a cute teen though. Don't go into her site expecting to be blown away by an oversexed young lady. She will strip from her cute outfits and then she will begin the teasing.
Emily 18 doesn't show her fully pussy ever. Instead she teases the hell out of you with it. She lets you see some of the pubic hair and you might get a little sniff of the pussy lips but she doesn't ever go fully open because that's not part of the site. That's all very exciting though. She will get super teasing and naughty sometimes, like in the sets where she wears a g-string and bends over so you can see the booty from behind. You'd be hard pressed to ignore that for certain. In recent sets she seems to be getting bolder with her teases. There's one in particularly where she's nude in the hot tub and you get lots of pussy hair and some very close teases of her lips. It's fun to watch.
The video starring this cute teenage girl are lacking in display information. You get one small thumbnailed screen capture from each and it's usually cut so it doesn't even reveal the entire image. They play at 720x480 and 2000kbps with the older videos being lower quality. You generally have no idea what she's doing in any particular video and it's stunningly lazy on their part. Putting together a gallery of screen captures wouldn't have been difficult.
The videos are similar to the picture galleries in terms of what she wears and what she does. She's a teasing gal but of course it's a totally different experience watching her do all of that in moving pictures. When she puts a hand down her panties in the videos it looks stunning because for most of the content she's been such a cutie that you wouldn't think she would resort to masturbation. I like to see her ass shaking on video too. It's a fine teen ass the chick has. I like seeing the occasional costume pop up too.
The forum she promised is pretty well populated by her fans. The most important part is that Emily still pops in to answer questions and chat with people. There are several sub-forums where you can communicate. The one dedicated to asking her questions is my favorite since you can drop in and find out some pretty useful information about her. I love getting to know my favorite solo models a little better and she provides lots of knowledge.
Check some free galleries from Emily 18 below:
Conclusion: Emily 18 is one of the largest solo babe sites online with more than 460 picture galleries and 200 videos. She still updates 1-2 times a week and she's done so much for you already that joining is a good investment no matter what. There are no bonus sites but you don't need them. She has high resolution photo sets with zip galleries and high quality videos with almost no information available before you download. That's a minor issue though. Otherwise Emily has put together a fantastic solo teen site (with the occasional girl-girl scene that features light petting at best). It's a strong collection and it will give you great pleasure as a member.
CLICK HERE TO VISIT EMILY 18