Free Teen Porn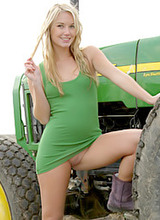 Bravo Girls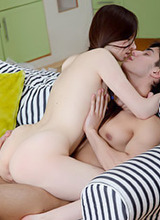 Vanilla Cuties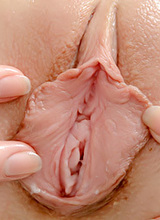 Sweet Girls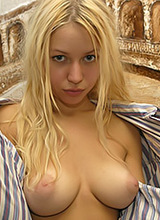 Teen Nymphos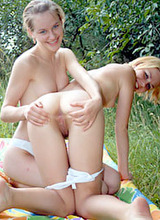 18 Years Girls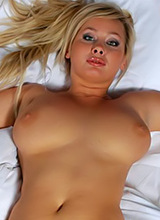 Hot Ass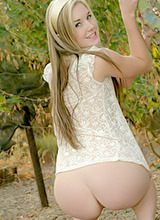 Pink Pussy Lips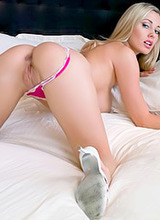 Shy and Naked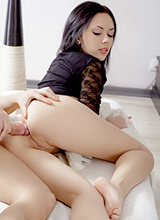 Anal Porn
Ericas Fantasies Review — «Her tits ride high on her chest...»
The Tour Promises:
The most important promise at Erica's Fantasies is that of her sexy big tits. She promises that they're real, firm and totally beautiful. She promises to help us imagine what it would feel like to grope them. She also shows a whole bunch of pictures to tease us into arousal and with breasts that beautiful on display it's pretty hard not to get excited. They're magnificent. She also promises you webcam shows, a message board to chat with her on, a diary to read and three updates a week.
General Impressions: If you've already visited the tour then you know it's impossible not to stare endlessly at the beautiful breasts belonging to this wondrous woman. Her tits ride high on her chest and they are totally natural. They're big, they're beautiful and they deserve all your attention because they're going to make you rock hard in your pants. It looks as though she doesn't mind showing off her pussy either. I celebrate that. The tour is a little bit sloppy with some blank space on the main page and the font of the text being ugly but as long as I get to see those big breasts I suspect I'll be a happy man.
The Review: The most recent updates are listed on the main page along with the bonus sites offered and links to all the content pages. According to the updates page she adds a new picture gallery every five days. Something fishy is going on here though. She has 80 picture galleries and 19 videos. Two months ago she had 79 picture galleries and 19 videos. If she updates every five days then the content numbers would be different. Also, the site was launched three years ago. If she updated every five days she'd have hundreds of sets by now. My guess would be that Erica's Fantasies stopped producing new content a long time ago and now they simply recycle the old stuff to make it seem like the site is updating without ever growing the content count. That's frustrating because they're clearly holding back content that you deserve to keep you around for a few extra months.
Is it worth it anyway? Well, these are the most magnificent natural breasts I've ever seen on a young model so I'd say it's worth it. You'll find tits that come close to these and some that are just as nice but I'd be surprised if you ever found anything that looks this beautiful. In those 80 picture galleries you can see Erica and her teenage tits in a whole lot of ways. As you probably saw she has the ability to be a cutie so she takes advantage. She often puts her hair in pigtails and throws on something adorable like a pastel-colored tank top or a t-shirt. She'll put on some shorts or a little skirt and then she'll get in front of the camera and do her sexy posing.
She's also fond of lingerie and I'm quite fond of her posing in lingerie so we get along very well on that account. My favorite site shows her modeling a white lingerie set that would look perfect on a beautiful bride as she waits to entertain her husband in their marital bed. In others she'll wear stockings, camisoles, bustiers and the occasional slip. The lingerie is more the outlier though; she's definitely a cutie and plays that up most of the time. She likes putting her hair in pigtails so she can look even younger than usual and even though it seems kind of dirty it's attractive as hell seeing her dolled up like that.
Erica's Fantasies also exposes you to plenty of teen pussy. The youthful beauty knows that sometimes you want a girl willing to go all the way with her manly friends and this chick will do it. She will show her sexy pussy for you. She doesn't masturbate and she doesn't use dildos to fuck her hole and she doesn't really spread her lips wide so you can see the pink insides. That's not really what her site is about. Instead she lets you admire her beautiful pussy and her beautiful tits and think about how young and sweet she is and just how much you'd like to do dirty things to her.
The movies at Erica's Fantasies are a little disappointing. There are 19 of them and they show you the same sort of stuff as in the pictures except you can watch in high resolution. You can actually see Erica groping her big teen tits and you can watch as she delicately runs her fingers over her teen pussy. All of those things are good but the videos can't be downloaded and you have to have the Real Player plug-in to stream them. I hate Real Player so I uninstalled it after I was done with the site. The fact that you can't download them is inexcusable. It's been more than two years since she added a new one so maybe they just don't come back to the site to make adjustment. Not that it's a good reason.
There are supposed to be six bonus sites with your membership. Only four of them are listed in the member's area but keep track when you join and you should be able to visit any of the six. They're all solo girl sites like this one. The girls are willing to commit to varying levels of nudity so you'll likely find a little bit of everything. One babe doesn't get naked at all and others are getting fully nude and spreading those legs wide. The extra sites really make the investment worth it. It's also worth noting that the promised forum, webcam and journal are nonexistent. Those things never got off the ground as the webcam and journal pages have notes about how the features are coming soon and the forum is just empty with about a dozen posts from people not named Erica.
Check some free galleries from Ericas Fantasies below:
Conclusion: Erica's Fantasies is the online home of the girl that owns the finest natural breasts in all the lands. She's a teenager with a pretty face, a slim waist, a nice ass and those hot knockers. She strips from cute outfits, costumes and lingerie sets and she models her breasts and her pussy. She does the occasional girl-girl set but the ladies are really just rubbing together so it's nothing special. Some of the promised things are not here (webcam, journal and forum) so you're not going to be able to forge a personal connection with Erica. The site is worth joining for those breasts and the bonus sites though.
CLICK HERE TO VISIT ERICAS FANTASIES