Free Teen Porn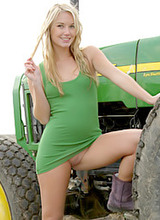 Bravo Girls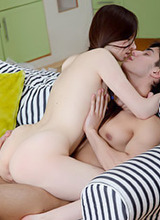 Vanilla Cuties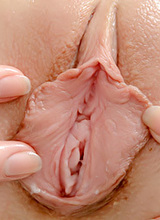 Sweet Girls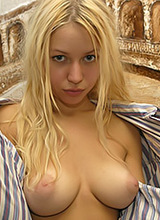 Teen Nymphos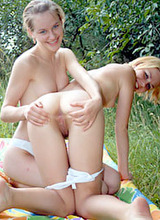 18 Years Girls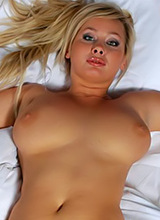 Hot Ass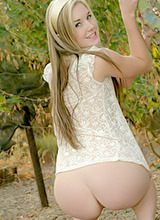 Pink Pussy Lips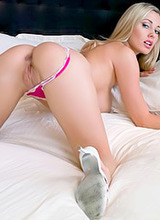 Shy and Naked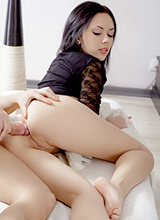 Anal Porn
Felicity Fey Review — «Pretty chick with big natural breasts...»
The Tour Promises:
Felicity Fey is a pretty chick with big natural breasts, big brown eyes and a sweet smile that she flashes at you when she's feeling happy. Her site promises you 1024x768 photos or higher and downloadable videos that feature her big boobs nude. She mentions several times that everything is exclusive and she promises monthly updates, which is a little slow. I suspect the site isn't updated at all. She does let you preview just about everything on the site so you should take some time to browse the free area to see what she has.
General Impressions: On the second page of the tour where Felicity Fey has her profile and some information about her there's a picture of her wearing an animal print bikini top and it's totally mesmerizing. Her big breasts look great, of course, but it's her big eyes that I'm most interested in. The picture is just perfect with her hair done just right and her eyes staring right at me. Combine those eyes with her big tits and you have a girl ready to make some men very happy. The site looks pretty awesome and I'm really excited about getting inside and digging around for pleasure.
The Review: The member's main page seems to be used mainly for advertisements. There are a few dozen on the page and they're all for other sites. There are also links to the 29 bonus sites that come with your membership and then the sets that were added most recently. The site hasn't been updated in several years so it won't be growing but there's a fair amount of content so it shouldn't be much of a problem. Those bonus sites obviously make the content count a non-issue.
There are 151 picture sets but many of those are the same gallery divided into multiple parts so it's more like 120 photo shoots. The galleries are arranged 20 to a page with a title and a thumbnailed preview. I wish they didn't add the galleries that were broken into multiple parts out of order. That means you're going to do a little fishing to find the complete sets, which is annoying. The images display at the promised 1024px and but that's no longer high quality. Nowadays that's medium quality at best. The photography is good though. The images are crystal clear, the lighting is excellent and Felicity looks good in every tasty shot.
The big attraction at Felicity Fey is her big natural breasts. They're D cups or bigger and they're shaped perfectly. They're round and perky but they have just a little bit of that teardrop look. That's how natural breasts are supposed to look. Because her site is entirely solo she has to come up with new ways of modeling those breasts. After looking through her considerable collection of picture galleries I'm proud to report that she does a great job of it.
Felicity Fey really does seem like a classy dame and that separates her from most of the girls working in her niche. That makes her more fun to check out and certainly more fun to dream about. She can go from being a cutie in pigtails to being a seductive babe in a hot bikini or a workout girl in a sports bra and short shorts. She switches roles with ease and she's always on the prowl for a man that wants to get excited at her amazing body.
Felicity Fey doesn't show her pussy in her content sets but she's more than happy to tease with her ass and with the pubic hair that waits just above her pussy. You get to ogle it and think about how much you'd like to run your tongue over it and the sexy surprise that waits just below it. Felicity knows what a man wants and she knows that she can deliver it. That's why we like her so much.
Her videos are exploratory clips where she takes her clothes off and plays with her big breasts. She'll grope them lustily and she let you see just how natural and soft they are. It's in the videos that you can really imagine how much fun it would be to play with her titties. Just imagine sucking on her nipples and making them rock hard with your tongue. Wouldn't that be fun?
There are 43 videos to download and some have been broken into two parts so the actual collection is a little bit smaller. The scenes play at 720x576 and 1000kbps so once again they're average. That's what happens when a site is old and Felicity's site is definitely old. That shouldn't stop you from getting a thrill out of her big breasts in those movies though. Try the one where she's in the shiny red dress to start. That's the best of them and her tits look amazing in it.
There are 29 bonus sites that come free with your membership. You have to log in to each site individually, which is a pain, but you don't have to pay for them. 11 of those sites are mixed teen collections with all kinds of girls. Two feature shemales and are really out of place in this network of solo teen sites. The rest are solo girl sites focused on one babe. There are all different kinds of gals so you have an impressive array of ladies to choose from. The membership fee of $34.95 is still too expensive, even with the bonus sites.
Check some free galleries from Felicity Fey below:
Conclusion: Felicity Fey will draw you to her site with her big natural breasts and you'll never want to leave. As soon as you get inside you can experience 120+ photo shoots and 35+ videos where she models those enormous knockers. She poses in all kinds of outfits from cute and simple to elegant to naughty as hell. She shows her tits in every set and keeps her pussy hidden. Her site hasn't been updated in several years though so the content feels a little old and it's not particularly high quality. There are 29 bonus sites and together they're pretty close to being worth the expensive $34.95/month fee to join.
CLICK HERE TO VISIT FELICITY FEY