Free Teen Porn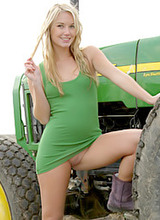 Bravo Girls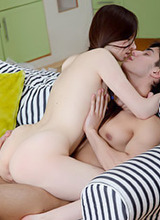 Vanilla Cuties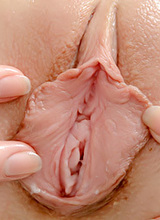 Sweet Girls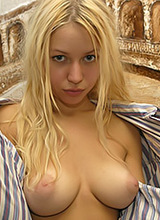 Teen Nymphos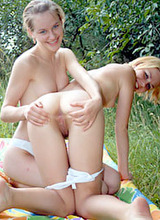 18 Years Girls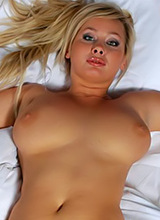 Hot Ass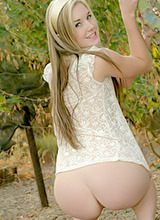 Pink Pussy Lips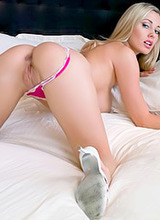 Shy and Naked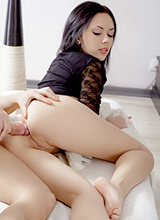 Anal Porn
Georgie Potts Review — «Pretty girl with a lovely body...»
The Tour Promises:
Georgie Potts has a well put together and beautifully organized tour for us to enjoy. It's filled with preview pictures and a free video and loaded with promises. She promises high resolution videos and pictures, zip files for the pics, exclusive content, FLV videos for streaming and lots of tits. Then she shows us the pictures and you can see that she's going to be stripping nude and that she likes to bring in her girlfriends for some posing fun every now and then. She's a hot English chick and she looks like fun.
General Impressions: Georgie Potts is a pretty girl with a lovely body and she has a fondness for lingerie that I can really get into. Almost every gallery previewed on the tour has her wearing some sort of lingerie and I love it. I want to see more of that! I like the satin bustier in black the best. She's not a curvy girl but she has a little extra flesh around the midsection that I find a little irresistible. It makes her cuter and more attainable and it's really working for me. I'm really attracted to those lusty eyes of hers too.
The Review: The member's area kicks off with six advertisements. They're links to other solo girl sites and they're small pictures so it's not annoying but it's a little distasteful to be trying to make money off the members so soon as they signed up. There are two more ads at the bottom of the page and sandwiched between them you'll find the most recent picture and video updates. There are dates on the videos and those haven't been updated in a year. There are no dates on the pictures, which is a little worrisome.
However, those worries are unfounded. When you browse to the picture page you'll see that they're organized by the month the sets were added. The current month, November 2009, features four additions. That means you're getting one new picture set a week. That's pretty standard but on a site that charges $34.95/month and offers you no bonus sites it's not good enough. She needs at least two updates a week to keep people around for multiple months, or at least she would with me.
The first content is listed back in October 2008 so Georgie has been going for quite a while now. She currently has more than 100 picture galleries for you with most have over 100 shots. They display at 1280px and the photography is always excellent with crystal clear images, good lighting and excellent composition. When browsing the galleries the pictures open in a new window and the thumbnails are a little small but remain manageable nonetheless. They have a zip file for each scene if you want a permanent copy.
I changed my mind about not being able to pick a favorite set starring this British solo model. The gallery has her wearing a chemise made from black satin and a sheer black material. She's on the stairs and we're looking up at her when it starts so we get some great views of her ass. Eventually she sits down and begins to expose her body. We get many views of her breasts behind those black satin cups and then she lets them out and we look at the hot natural knockers. The outfit is what the set is all about for me and it's so sexy.
Georgie Potts is a topless model but she keeps her pussy to herself. She'll either keep her panties on or she'll just put a hand over her young snatch. She might cross her legs to hide it too. Either way you won't see the snatch but can admire her box as long as you'd like. I'm more than happy to simply stare at her body but the site is missing a little something since you don't get any masturbation. You'll have to be very attracted to Georgie's body and face to get the full benefit of what she offers.
She does the occasional girl-girl gallery but they're sort of like dual posing sets. Two girls get on camera and they get naked while standing next to each other but they barely even touch. They're not even dreaming of lesbian sex or kissing or anything like that. Of course I'm not going to turn down that kind of action but it's not as arousing as lesbian content can be.
The videos at Georgie Potts are an afterthought. There are only five of them and they were added when the site launched. She hasn't done a thing since. It's a shame because some of the videos are insanely hot. There's one where she's wearing a sheer black baby doll and panties and she's rolling around on her bed looking about as arousing as a girl ever has. You will totally want to fuck her in that moment. In another she's in the bathtub doing the same thing. Why aren't they updated? The site is pretty sparsely populated without more video content.
Check some free galleries from Georgie Potts below:
Conclusion: Georgie Potts is a sexy English girl with a nice, slightly curvy body and a pretty face. She has natural tits that she will show off in every gallery and a sizable booty that you will drool over. She loves lingerie and models it exceptionally well. She wears other outfits that deliver various types of arousal to you. They're all going to turn you on though so go along for the ride and you'll be pleased. The site is too expensive though at $34.95/month. You don't get any bonus content and there are only 5 videos to go with the 100+ picture galleries. She updates once a week at best and is sometimes slower. That first month will be a thrilling experience but after that it's awfully expensive for not much return.
CLICK HERE TO VISIT GEORGIE POTTS