Free Teen Porn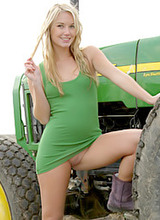 Bravo Girls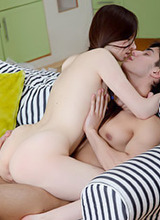 Vanilla Cuties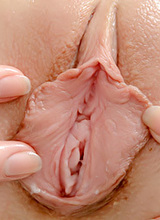 Sweet Girls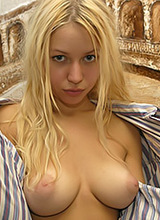 Teen Nymphos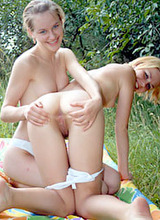 18 Years Girls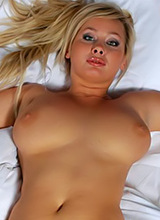 Hot Ass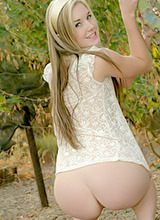 Pink Pussy Lips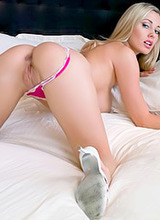 Shy and Naked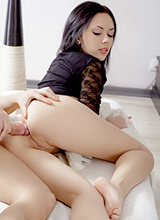 Anal Porn
Gotta Love Lucky Review — «hot redheaded chick modeling her favorite outfits...»
The Tour Promises:
At Gotta Love Lucky you can take in sexy pictures and video captures of a hot redheaded chick modeling her favorite outfits. She has big blue eyes, a sweet smile and lots of freckles (this chick is definitely Irish). She puts that sexy body on display and she promises you cute costumes, lots of lingerie, sexy tits and more. She says there are tons of videos, wallpapers, a journal and much more. I look forward to going inside to see if she can deliver on those promises.
General Impressions: There's an advertisement for Lucky's zip set on the main page of the tour and it appears as though she has saved her fully nude content for that area. That's annoying. Other than that I'm looking forward to her site. I want to see the cute redhead doing her best to arouse and entice and I have a feeling she's going to be excellent at it. The free photos show that she happily gives us a view of her perky tits and just keeps the pussy for the zip store. I look forward to seeing those titties in the nude without the stars covering the nipples.
The Review: The member's main page uses shamrocks and green to denote Lucky's Irish heritage and the most recent updates are listed. It's been 18 months since a fresh set was added though so this site has not seen love in a long time. The main page also features advertisements and links to the bonus sites that all members get free access to. Those are handy and extend the value of the site a great deal.
From the moment I visited the site I was looking forward to the picture galleries so that's the frist place I went. There are 87 image sets and Lucky is fantastic at providing a strong mix of outfits to arouse us. Each gallery can be viewed in two resolutions: 1200px and 900px. You pick the one you want from the main page and then all the thumbs load. There are no zip files – that's a stupid oversight on their part – and you can use the slideshow feature to allow you hands free browsing of the hot picture galleries.
One of my favorite picture galleries starts with Lucky in her bedroom. It's pink and white and it looks very sweet and innocent. She's wearing a blue princess dress but it's the naughty variety since it's so short and clearly designed to arouse. The gallery makes her look sweet and innocent but naughty and slutty at the same time. As far as I'm concerned it's perfect. Right next to that set you'll find her posing in a pink bustier that makes her fairly sizable tits look even bigger by pushing them high up on her chest.
This isn't just a lingerie site. She has several galleries where she shows up in a tank top and a tight skirt or a cute pair of shots. In others she can be found outdoors wearing a bikini and blowing your mind with her tight body and her milky white skin. I'm fond of the costumes she brings out on occasion. The schoolgirl was a good one and the masseuse in the silk dress was pretty damn hot. The naughty nurse might be my favorite though.
There are 56 videos at Gotta Love Lucky and those videos are fantastic. The princess dress shows up again and this time it looks beautiful in a DVD quality clip. Even more exciting on video is the clip where she sprays a big wad of whipped cream onto her nipples and then tries to lick it off. Wouldn't you like to be there to clean her titties of that sweet cream? For more tit fun you can check her out rubbing lotion all over her breasts and into her nipples. I love it when she pulls on them.
In some of the videos she's just shooting a photo gallery while we watch and I hate those. They're boring. Seeing her stand around while the camera flashes isn't the slightest bit interesting. I like checking out her tits but I want action in my videos. There was a time when Lucky did regular webcam shows and the videos those produced are entertaining. There are 43 of them and they can be downloaded in a low resolution. You'll see in her front of the webcam doing stripteases, playing with her tits, teasing and more.
The journal has 192 entries and while it obviously isn't updated anymore there's plenty here and if you want to get to know lucky a little bit and to forge a connection with her it's the perfect place. She has more than 50 wallpapers to download and each comes in 4 resolutions. She looks hot in them too. The outtakes section features five videos and they're not particularly different from the regular stuff. They weren't judged to be good enough though. There are 12 bonus sites that come with your membership and two have hardcore sex while the rest are softcore with more solo babes.
Check some free galleries from Gotta Love Lucky below:
Conclusion: Gotta Love Lucky is a really nice site starring an exceptionally pretty young Irish babe with red hair, perky natural tits and a tight body. She absolutely loves modeling lingerie and that's the best reason to join her site as far as I'm concerned. With 87 image sets and 99 videos combined she has a strong collection of content and she shows us her naked tits in almost every set. Some of the videos are boring since they're just filmed versions of her photo shoots and the webcam shows are low resolution but all told I think this is a great value. If you like the way Lucky looks on the tour you won't be disappointed with the results in the member's area. In fact, you'll be deeply aroused and impressed.
CLICK HERE TO VISIT GOTTA LOVE LUCKY