Free Teen Porn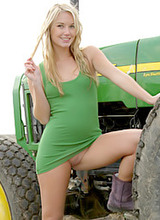 Bravo Girls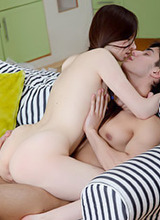 Vanilla Cuties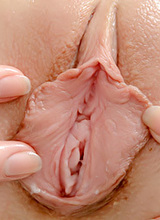 Sweet Girls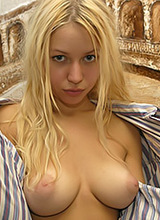 Teen Nymphos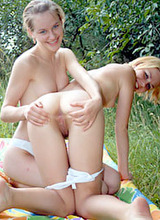 18 Years Girls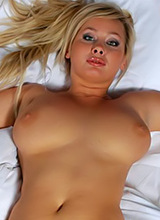 Hot Ass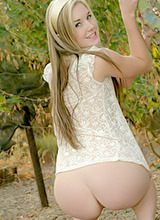 Pink Pussy Lips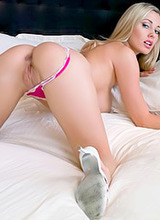 Shy and Naked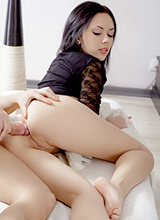 Anal Porn
Hanna's Honey Pot Review — «the naughty adventures of a bored blonde teen...»
The Tour Promises:
Hanna is a gorgeous blonde chick with her own website. Her profile is that of a barely legal sweet and innocent teen babe with an angelic look on her face. The title, the pink details and the large picture of Hanna pulling down her childish panties while giggling all suggest the idea of a naughty teenager getting wild when she is left alone at home by her parents. We can see from the advances on the home page that Hanna will give us not only solo stripping and masturbating, but also some really hot girl-on-girl action. Let's take a look.
General Impressions: The title alone already suggests the idea of sweetness and innocence, and the design accompanies this with every single detail. The website has a yellow background with pink text written in the first person (some of it emulating handwriting on a journal) and, for an extra detail, the logo has this cute drawing of a bee. If we removed all the naked pictures from the front cover, we would think that we actually ran into some random teen girl's blog. For the preview, we get a 40-second compilation of some of her videos and a grand total of 14 pictures of her posing naked, masturbating and going down on another girl. It's quite a short tour, but we get to see all that we want. Not only is this girl absolutely gorgeous, but she is also flexible as fuck and not afraid of any sexual experience, so this sneak peek definitely leaves us asking for more.
The Review: The design of this website is extremely simple, almost amateurish. But this completes the image of a sexy teenager's blog. After all, the content is what really matters. Hanna is actually a former model from Only Cuties who launched her own website later, so by joining her website, we get a bonus membership for Only Cuties as well. Only Cuties is an excellent website with loads of extremely hot women. Plus it gets updated daily, so you cannot miss this combo. Not only do we find the latest updates on the main page, but we also get to see sneak peeks of new content to be added soon, in thumbs. Hanna's Honeypot has a total of 143 photo sets and 160 video sets, so with an update every two days, you'll hardly get bored while surfing this website.
Picture galleries.
All the picture galleries come in default medium (1200x800 pixels) medium, but can be changed to small (800x533 pixels) and large (2000x1333 pixels). Plus you can turn on the slide show option, sit back and enjoy the show. You can also download each gallery in a zip file to store in your personal collection. While this website has a lot of photo galleries available, they are displayed by date of upload. We just have to surf through all of them manually, without any search engine or way to sort them by category (masturbation, outdoors, lesbian sex, etc) whatsoever. Plus we get 20 galleries per page and have to jump from one page to another mindlessly until you find the gallery you are looking for. I find this very annoying, it really wouldn't be that hard to add a simple engine that sorts the galleries automatically for our comfort. I know this website tries to keep a simple design to give a certain image, but a layout like this could be found on websites from the early 90s. This could only be defined as either amateurish or out of date.
That being said, the picture quality is very good. Hanna is a true professional and every picture taken is a very nice job. I always find important that paying members have even the slightest space to give their opinion on the content quality, and this seems to be the case, since you can rate every photo gallery from 1 to 10 (only once, so if you misclick or change your mind you are screwed) and see the overall rating as well. Nice detail.
Videos. Hanna's Honeypot has a total of 160 videos, with a variable length of between 7 an 30 minutes each. Whatever scene you access, you find a link to see it on a photo gallery too. This applies for photo galleries as well. Before downloading the whole video, you can check out the content first by clicking on the thumbnails available. All the videos come in 6 different formats and sizes, giving us a grand variety of download options: Flash 10 Stream in 3 sizes (HDV 640x360 @ 964 kbit, HDV480 x 272 @ 664 kbit and HDV 1280 x 720 @ 4 mbit), Windows Media Video (only available in HDV 850 x 480 @ 2 mbit WMV), iPhone/Android (only available in HDV 640 x 360 @ 964 kbit MP4), PSP (available in HDV 480 x 272 @ 664 kbit MP4), PC/Mac/iPad MP4 (HDV 1280 x 720 @ 4 mbit) and finally MPG (available in HDV 448 x 256 @ 1 Mbit). The videos are very good. Whether it is a stripping, masturbation or lesbian action scene, they don't have any background music, so we get the pleasure of hearing Hanna's voice (and her companion's too sometimes) when she moans shamelessly to get us aroused. From the videos we can tell that this lady is not shy, nor is her body photoshopped at all. She always seems to be enjoying the scene just as much as we are.
Check some free galleries from Hanna's Honey Pot below:
Conclusion: A hot bombshell like this definitely deserved her own website. Her collection of over 140 photo galleries and 160 videos will definitely keep you entertained for a long time. Hanna is a very talented and extremely sexy model that makes it worth every cent paid to see her in this excellent website. If you want to see the naughty adventures of a bored blonde teen, then you cannot miss Hanna's Honeypot.
CLICK HERE TO VISIT ANDI PINK