Free Teen Porn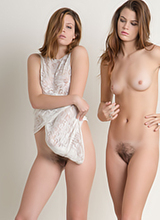 Bravo Nude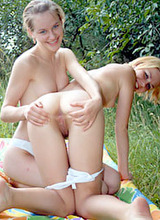 18 Years Girls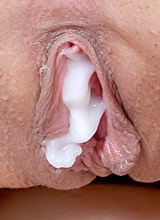 WOW Girls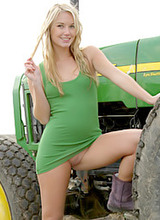 Bravo Girls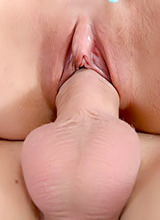 Sex TV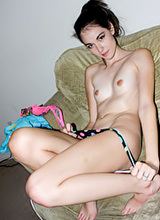 Sex 18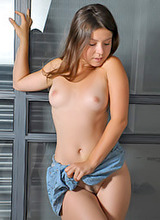 Sexy Babes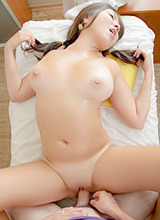 Teen Porn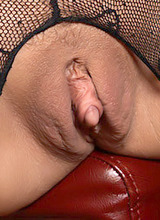 Teen Models
Heidis Candy Review — «this young model is really pretty...»
The Tour Promises:
Heidi loves getting naked for her fans and she promises you crystal clear photos, wallpapers and more in her member's area. Her tour has free pictures and you can get a glimpse of one where she sucks on a dildo with that talented mouth, no doubt inspiring you to think about getting a blowjob from her. The rest of the tour is more free pictures and the truth is there are almost no promises of any import. All she says is that she has tons of pictures and videos and promises wallpapers and weekly updates.
General Impressions: I'm enamored with Heidi's Candy because this young model is really pretty. She has dark red hair and big brown eyes and her face is just perfect. I could stare at her all day long and I might just do that when I get inside. The preview pictures make it seem like she'll be showing off a nice variety of outfits and sexy looks in the paid area and I'm looking forward to experiencing those things. I don't know if I'm going to see naked titties though. It looks like maybe she keeps those hidden.
The Review: They tease the most recent updates on the member's main page but it's been a long time since the site actually saw new content. Nothing is dated and the numbers haven't grown in years. She says you'll get two new picture galleries a week but she is not being truthful and probably wasn't even at the time the site was launched. The main page also has links to the bonus sites and there are several ads thrown in but those are forgivable since they're most out of the way and not annoying.
Heidi's Candy is home to 30 picture galleries and that's obviously a small collection for a site that is no longer adding new content. The sets are pretty big with 50-150 pictures each and they come in two resolutions: 1200px and 900px. You pick the one you want to see from the browsing page and then all the thumbnails load on the same page. I love how quickly everything loads. It makes browsing the site a total breeze.
My favorite picture set is called "Slutty Dress" and it features Heidi wearing a wet-look short black dress. It's really, really short. It's the kind of thing a hooker wears. It looks like the set was shot in a motel room too so that makes it even naughtier. It's like she's the girl you just picked up bang the hell out of and now she's trying to turn you on with a little ass shaking. The only difference is that there are no street walking hookers that look as good as this lovely lady. In that picture set and all the others Heidi keeps her nipples hidden from you. She happily brings out her tits and lets you have a look at the soft flesh but she makes sure that her modesty is saved by hiding the nips. Obviously you won't be seeing her pussy either.
There are 10 videos and 4 of them are high quality at 3000kbps. The rest are very low quality at 450kbps. That's barely watchable. In the movies Heidi is doing her absolute best to pose and arouse with her smoking hot body and she pulls it off with ease, as you'd expect. My favorite is the one where she gives oral pleasure to her dildo. She takes the toy in her mouth and she licks all around the head. She bobs up and down on it a little bit and gets it all wet. You can even see it glisten. That's what it would be like to get a blowjob from this sexy young redhead. In another she's taking a dip in the pool without her top on. If you like your ladies a little bit kinky be sure to check out the scene where she's dressed in a latex bra and panties and holding a riding crop that she would love to smack your ass with.
There are 12 wallpapers and they each come in four resolutions. They show Heidi looking her best and they're done with a bit of artistic flair to make them more interesting. Heidi doesn't do webcam shows but when you join you get access to other shows from other girls. They have 1-3 a week and each of the chicks is young, beautiful and eager to show it off on camera. Members also have access to 11 bonus sites. Two of them offer you hardcore fucking and sucking in case you want something super dirty for your cock and balls to get off to. There are nine softcore solo babe sites where the gals are stripping and touching and doing all that good dirty stuff.
Check some free galleries from Heidis Candy below:
Conclusion: Heidi's Honey is a terrific site starring one of the prettiest young models online. She has a gorgeous face with beautiful eyes and soft skin. She has dark red hair. She has soft natural tits but she keeps her nipples hidden so you don't get the full picture. She's a bit of a tease but we like her for that. We also like that she's willing to model lingerie, slutty dresses and other sexy outfits for us. In her pictures and videos she strikes every pose in the book and works to turn you on beyond the normal. She wants you throbbing fantastically. With her site and the 11 bonus sites it's a good deal that makes a membership well worth the cash.
CLICK HERE TO VISIT HEIDI'S CANDY