Free Teen Porn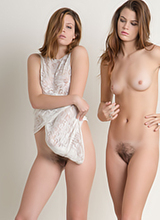 Bravo Nude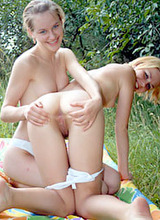 18 Years Girls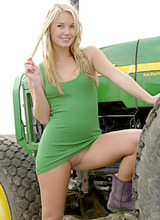 Bravo Girls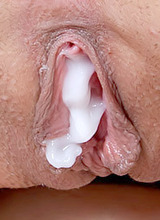 WOW Girls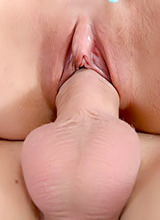 Sex TV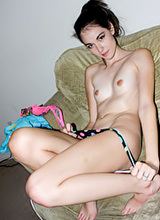 Sex 18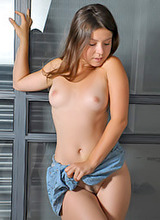 Sexy Babes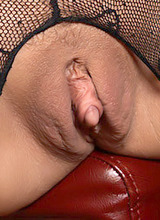 Teen Models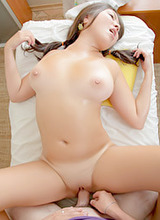 Teen Porn
Hot Haley Review — «She's quite beautiful and she has a lovely body...»
The Tour Promises:
The tour is a little bit old and behind the times. It's exceptionally narrow and features lots of silly blinking text along with awkward unused pink space at the bottom. She does manage to squeeze some promises in there though. These include DVD quality video, 1000s of perfect photos, girl on girl action, webcam shows, hot tub nudity, masturbation and weekly updates. It would appear as though she's naughtier than the average teenage model so I'm looking forward to it.
General Impressions: A lot of girls promise you lesbian content on the tour and then utterly fail to deliver it. There are actual pictures of Hot Haley taking a dildo in her pussy and getting licked by another chick so I'm more inclined to believe it with her. That has me excited. It would seem as though she's going to masturbate herself too. She's quite beautiful and she has a lovely body so I'm looking forward to seeing what she can offer. The many shots of her in pigtails are a promise of arousing, youthful content to come.
The Review: The design inside is serviceable and gets the job done in most aspects. The main page has a random video posted near the top and below that the scenes that were most recently added. They were actually recently added though, they're just the last content that the site saw. It's actually been many months, if not years, since a fresh set was uploaded. There are 45 picture galleries and 20 videos and you can expect it to stay that way forever. You do get more than 30 bonus sites though so it might be worth joining anyway (more on the bonus content later).
Let's start with the movies. There are 20 of them and they're listed five to a page with a description and a preview picture from each. Your options are to watch in WMV or MOV and when you click either of those links you can also download the video. Unfortunately they're really low resolution. 320x240 and 300kbps is basically the worst video quality you're going to find on any website. It's not completely unwatchable but it's pretty close. Honestly, no other site is going to have worse video than this and that's pretty stunning. The streaming is done in a WMV player or a QuickTime player, both of which are inferior to a Flash player.
The video quality is trash but what actually happens in them is awfully entertaining. If you like lesbian content and you want to get turned on then you should check out Hot Haley and her friend Hailey having lesbian dildo sex. They use a strapon cock to fuck each other and they use their tongues to lick and lap and pleasure. They are pretty damn good at making those pussies sing with joy and I would recommend you put your eyes on screen to watch them. There are two other lesbian videos and they both feature foreplay and dildo fucking. I was quite delighted to see the girls French kissing as nothing is quite as arousing as watching a tongue slide into a young girl's mouth.
The picture galleries are a little more plentiful with 45 of them available. They feature tiny thumbnails that are annoying and the pages for each gallery are loaded with advertisements that annoy. When you click the picture it opens in a new window or tab at 1000px and the photography is generally excellent with crystal clear images taking up your screen. What's a little sad is that 45 isn't the number of photo shoots. Some of those were split into two galleries, presumably because they wanted to pad the total number of sets.
There isn't a ton of picture content here but the variety is good. Her outfits are all over the board. Sometimes it's a gorgeous and lusty lingerie set like the sheer black dress and black bikini she wears in one gallery. Sometimes she's in a t-shirt and denim shorts because she really just wants to get naked to play with her pussy. She has a schoolgirl gallery that's hot and some slutty outfits that really arouse. She's a pretty girl with a nice natural body so looking sexy on camera comes pretty easy to Hot Haley.
She strips her clothes off in every set and she likes to play with her pussy so you can count on it getting a whole lot of attention. Fingering, dildo play, clit rubbing and more are here. The lesbian content from the videos is also carried over in a few sets. Watching Hailey the hottie strapon fuck her on video was terrific and it continues in images. A strapon dick fucking her pussy is suggestive and will almost certainly make you think of the kind of hardcore sex you'd like to have with Hot Haley.
The bonus site collection is impressive and stands as the best reason to join. There are 20+ high definition sites, seven solo girl sites and seven low quality reality porn sites. The HD content is where it's really at though. That's a big supply of hardcore high definition fucking and sucking and it comes with your membership so you don't have to pay anything extra. One of the solo girl sites also comes with hot high definition content.
Check some free galleries from Hot Haley below:
Conclusion: Hot Haley never got much of a chance to develop her site into something great. She produced only 45 picture galleries and 20 videos and updates haven't come in a very long time. The videos are terribly low quality at 320x240 and 300kbps and the pictures look good at 1000px (but there are no zip files). It's not a great site because it's just too small. Hot Haley is a terrifically cute and sexy girl though and she understands completely the art of turning a man on. She does so with sexy outfits, lovely solo picture galleries and videos and fantastic lesbian fucking. The strapon sex galleries and videos in particular are a thrill. When you throw in the large number of bonus sites that members get to access you have a strong deal.
CLICK HERE TO VISIT HOLLI PAIGE