Free Teen Porn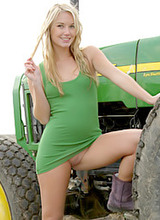 Bravo Girls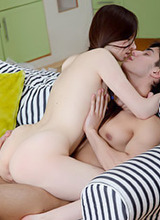 Vanilla Cuties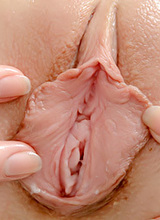 Sweet Girls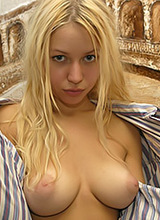 Teen Nymphos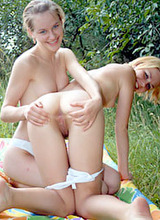 18 Years Girls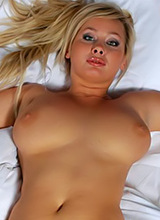 Hot Ass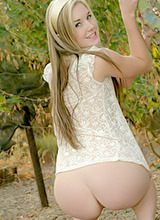 Pink Pussy Lips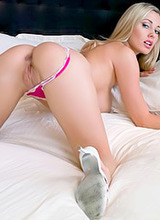 Shy and Naked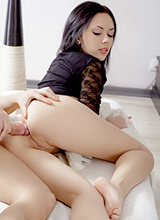 Anal Porn
I Heart Eden Review — «an elegance and sophistication about her...»
The Tour Promises:
At I Heart Eden they welcome you to the tour with sexy pictures of the beautiful brunette model. She has perky breasts, piercing eyes and lovely brown hair and she appears to be into showing off her hot body for the arousal and orgasmic pleasures of men. If you want to be one of those men you just have to join. She promises you lots of hot pictures along with a small collection of videos, 40 wallpapers, weekly updates, a personal journal, a message board and bonus webcam shows.
General Impressions: I'm enchanted by Eden's beauty. Most girls that do solo sites talk all about how they just turned 18 and they can't wait to get naked and show guys their bodies and it always seems so stupid. Eden is obviously young but there's an elegance and sophistication about her that I'm really looking forward to exploring when I venture into her member's area for some sexy exposure. I'm confident she can bring me pleasure.
The Review: Weekly updates were promised but it's been a couple of years since something fresh was added. On the member's main page they tease what they call favorite pictures and videos. I have no idea if they're anyone's favorite but it's a good place to start. That main page also features a fair number of advertisements for other sites and links to the bonus sites. The design is terrific since the site looks pretty and it's easy to find the content sets you're looking for by referring to the series of links at the top of the page.
I was looking for pictures when I got inside so that's where I went. Eden shot 49 galleries before shutting it down and they can be viewed at 1200px or 900px. You choose your preferred resolution and then all the images load and the party starts. There are no zip files, sadly. That seems like an oversight on their part since she no longer updates and you'd probably like to build a collection of picture sets without having to keep your membership active. Maybe that's why they don't give you zip files. You can use the slideshow feature to get your rocks off.
The image sets are terrific thanks to Eden's beauty and the delicious outfits she wears. I'm always on the lookout for chicks in lingerie on solo sites and she has an impressive number of sets where she poses in something dirty and delicious. It's classy though. There's a set with a black corset and a short denim skirt. She's posing in the hallway doing a striptease and as with all the sets here she keeps her nipples covered even though she takes her top off. She is such a tease!
The lingerie largely takes a backseat to classy, stylish outfits that she strips from. I'm talking sexy dresses, nice tops with tight pants, short skirts and more. Like I said in the intro paragraphs, Eden is young but she seems sophisticated and sexy in a way that almost always takes experience. She is beautiful and she has the confidence that goes with that. We love that confidence. She approaches her scenes with a seriousness that I enjoy. It's like she's doing professional fashion modeling. She has that sexy, sultry look on her face instead of the bright smile that some girls do. That can be a good thing or a bad thing depending on your desires.
The videos are pretty weak. She only produced 18 of them and they're pretty low quality. The lighting is usually pretty bad and the videos look a little grainy. This site is more about the pictures, obviously. Still, Eden does perform lustily in her movies so they're worth downloading so you can get a taste. My favorite shows in her a black lace bra and a sexy pair of panties posing on the table in her living room and directing her lusty looks at the camera. That's pretty damn sexy. In another she's sucking on a popsicle and she makes it feel good with her talented mouth. If you want to see her dance like a talented stripper then check her out wearing a strapless bra and removing her pants. She dances to the music and her body looks amazing.
Members of I Heart Eden get access to webcam shows. They feature cute young chicks doing nude action and they're a lot of fun. Eden doesn't perform anymore but you can download four galleries of webcam pictures to see what a show might have been like. The promised wallpapers are available and they look good in four resolutions. There are 11 bonus sites that all members get access to. Nine of them have hot solo babes like Eden posing and hoping to arouse the senses. Some of them are remarkably beautiful and they make the paucity of content that Eden produced more palatable. The other two sites feature hardcore sex.
Check some free galleries from I Heart Eden below:
Conclusion: I Heart Eden is a nice collection of picture galleries and videos starring a beautiful, elegant young brunette. She poses in classy outfits, slutty dresses, sexy lingerie and more in her attempts to turn you on and she never fails to get the blood flowing. She is a non-nude model but she will show plenty of skin without revealing her nipples or her pussy. This is enough to keep me happy, although it's sad that she hasn't updated in a very long time. The site could use a little more content. Thankfully there are those 11 bonus sites to keep you happy. That's what makes a membership worth the money.
CLICK HERE TO VISIT I HEART EDEN