Free Teen Porn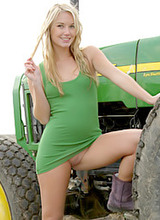 Bravo Girls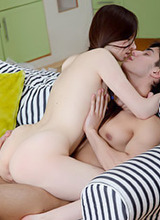 Vanilla Cuties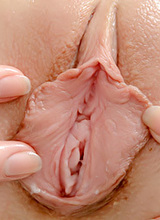 Sweet Girls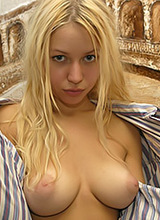 Teen Nymphos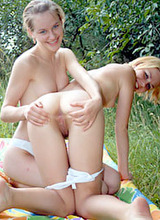 18 Years Girls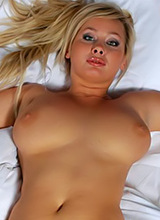 Hot Ass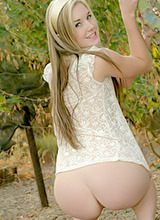 Pink Pussy Lips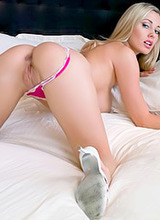 Shy and Naked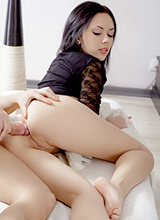 Anal Porn
Kaira 18 Review — «real emo teen and she's a beauty...»
The Tour Promises:
Kaira 18 states in the very first sentence of her welcome message that while she's 18 years old she's definitely not a virgin. That makes her fun, doesn't it? She promises to pose her pictures, her thoughts about sex and her fun videos. There's a preview video of her playing around a bit with another girl and there are many lovely pictures. Other promises include several updates a week, her intimate diary and high definition movies. She also says this is her first time getting naked so you can expect the content to be exclusive.
General Impressions: Kaira 18 is labeled as a real emo teen and she's a beauty. She has a slender, exceptionally sexy body with perky tits and an obvious desire for all things sexual. She plays around with girlfriends and with herself and it sure looks like she has put together an entertaining site. I wouldn't say she's hardcore emo. In many of her tempting preview pictures she looks like a regular girl with dark hair. Sometimes the hair is all messy and sloppy and it looks really cute. Seeing her fully naked in high resolution pictures and high definition videos should be amazing.
The Review: Simplicity can be a good thing and in the case of Kaira 18 her member's area is cleanly designed and exceptionally easy to use. It's simple but it's wonderful and I appreciate how easy it is to get around. The main page features a short note from her and links to the three bonus sites that come with your membership. Along the top you'll find links to the content sections. There are just two of those though so it's pretty damn easy to get around.
The sweet emo girl hosts 37 picture galleries and 26 videos and her site hasn't been updated in nearly two years. She never got around to making much content for reasons I can't enumerate. The image sets are spread over two pages with a title and a thumbnailed picture representing each. Click what you want to see the most and you're taken to a page of thumbs. The delicious full size images display at 1500px and there's a slideshow feature if you prefer to do your browsing hands free. The galleries lack zip files, however.
Of the 37 picture galleries 6 of them feature Kaira and another chick posing. All her friends are young like her and they all have beautiful bodies that are wonderful to behold. They don't do lesbian content in the image sets as much as they pose naked together. Occasionally they'll share a tender kiss or a sexy touch but mostly they're just stripping. Two is always better than one when it comes to sexy teenage girls so I don't have any problem with their approach on that. Some of the picture galleries are actually screen captures and while they're high resolution they should have been separated because they're not real picture sets.
One of my favorite galleries shows her modeling all sorts of different outfits. The first is a sexy blue dress that's tight against her body. In the next she's wearing a t-shirt and a sexy pair of glasses. The glasses are a really nice touch. There's a nice gallery where she smokes a cigarette if you're into that sort of thing and a nice set where she sprays whipped cream on her titties to really get your dick hard. My favorite features her in a pair of black stockings with little black boyshort panties. She's in a little dress when it kicks off and after removing it you get to see those long legs looking so beautiful in the stockings. They're simply breathtaking.
The 26 videos can be downloaded in a mixture of resolutions. The newer clips play at 1200x672 and 4500kbps. The older clips play at 640x480 and 2000kbps. They look good and it's always exciting to see Kaira having fun. The content covers the same basic themes as the picture galleries but now it's live and you get to see her body moving. For me it's always easier to imagine playing naughty with the girl when I'm seeing it on video. The thought of doing all sorts of naughty stuff with her is a potent one. You get to see tons of her pussy and it looks beautiful, especially when her hands get down to the dirty spot and start playing lustily.
The lesbian videos still don't quite go fully naughty but you do get closer. You can see the girls actually kissing with their tongues dancing. You can see their hands moving over the body to find the naughty spots. The whipped cream video is awesome, as is the one where she draws all over her body using chocolate sauce. It's quite the inspired bit of work she does, really. If this wasn't such a small site and if she was still doing updates joining would be a no-brainer.
There's a little bit of bonus content available to the members. First there are eight bonus galleries featuring the sexy friends of Kaira. The girls tend to be of the punk/emo variety but there are so few it's merely a little extra tastiness, not a reason to join. The three bonus sites are a far better bonus to join for. One features an alt girl with a few tats and piercings and the other two feature cute young chicks that love nothing more than good hardcore sex.
Check some free galleries from Kaira 18 below:
Conclusion: Kaira 18 has her own site with a nice little collection of 37 picture galleries and 26 videos. She no longer updates her site and hasn't in a couple of years. She does solo and girl-girl content with everything being about enjoying her body and the bodies of her friends. She doesn't really masturbate or have lesbian sex. Instead she is a piece of emo girl artwork that you can admire and there's a great deal of pleasure in that. She's for the guys that want to see a pretty emo girl looking her best. She dresses in cute outfits but mostly she wants to spend her time naked because that's what feels best. With the three bonus sites it's a good value and is worth joining.
CLICK HERE TO VISIT Kaira 18