Free Teen Porn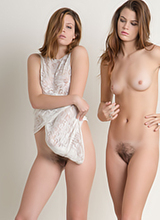 Bravo Nude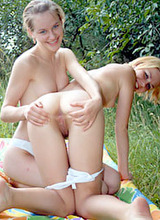 18 Years Girls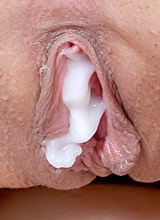 WOW Girls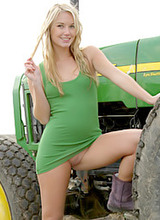 Bravo Girls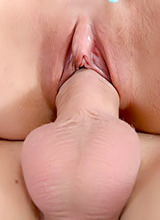 Sex TV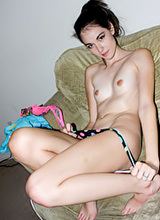 Sex 18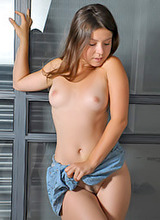 Sexy Babes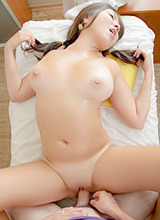 Teen Porn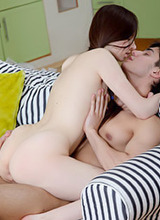 Vanilla Cuties
Kate's Playground Review — «so you're driven wild by her beauty...»
The Tour Promises:
Kate's Playground is the online home of a beautiful young brunette with a remarkably tight and sexy body. The tour has surprisingly little to offer in the way of promises other than to tell you that Kate is hot and show you some pictures as proof. She looks marvelous so she is obviously going to be fun getting naked. It appears as though she's a topless only babe and those titties are awfully impressive. On the very last page of the tour you'll see that she promises more than 450 picture sets, 290 videos, weekly updates, a journal, a message board and webcam shows.
General Impressions: I know already that I'm going to enjoy the site because Kate is so pretty and has such an amazing body. She looks a little bit exotic and I love that she keeps her hair nice and long. Browsing the preview pictures reveals a whole mess of hot content that I'm just a few clicks away from when I'm perusing the free area. The update archive on the tour page shows that she's not adding much content anymore but she's been around for a while so there's a great deal of content inside that I'm looking forward to checking out.
The Review: The tour really does a disservice to Kate's Playground because this is a much bigger site than it appears at first glance. The design is really nice with a series of tabs along the top of the page that you can click on to get the content you want. There are the standard picture and video pages but the site also branches out into webcam movies, forums, outtakes, wallpapers, her journal, bonus content and more. The latest updates are listed and nowadays you get a new picture gallery once a month and then archived cam shows and wallpapers fill everything else out. The site was better when she was adding images and videos regularly but there's so much content here that a membership is still a terrific value.
There are 386 picture galleries at Kate's Playground and for me they're the best reason to join the site. Kate is an exceptionally pretty girl with a great smile, pretty eyes that seem a little narrower than most, long hair that is usually brown but sometimes has blonde highlights, a slim body, a tight ass and tits that look to be C cups. She shows her naked breasts in almost every gallery and you'll see lots of ass. She keeps her pussy hidden though. Sometimes that's a deal breaker but because Kate is so beautiful and because she provides such great variety in her content I'm willing to forgive it.
This is a solo babe site and the young model is pretty much always alone when posing (there are a few galleries where other chicks come in but it's minimal). That means it's important for Kate to pose in a variety of outfit types. She needs to mix it up for us and she is more than up for the task. She has a huge collection of sexy outfits and hot lingerie sets. Almost everything she does is designed to be highly sexual and arousing. She could probably pull off being the sweet, innocent teenage babe just posing in t-shirts and tank tops but she's far more interested in being an erotic centerfold type of model. She has a body that was made for sinning and she intends on using it that way.
In her videos Kate is a dancer. She is a talented performer and she does so much more than just sit around so you can admire her body. She wants to move in a sensual and sexy manner so you're driven wild by her beauty and you want nothing more than to sleep with her. There's a great scene where she's wearing a cheerleader uniform and doing a striptease so she can cheer for you naked and show off her titties. In another she's dressed like a Hollywood starlet exposing her nipples as she walks the red carpet. There are several where she shows off her hot lingerie, obviously. She plays with her tits a lot and there are many ass shots where she jiggles the backside.
Kate's journal started in 2005 and stopped in July 2008. She would update periodically so you have a few dozen entries you can read through. She lets you know about her life and if you want to get to know her it's the best place to do so. The forums don't seem to be frequented by Kate any longer but you can read through her old posts and try to gain insight into her if you're looking to get to know her. These are valuable things that she provides. The wallpaper section is absolutely loaded with content so if you're looking to dress up your desktop it's a pretty good place to go. Most of them are well done, although they often go too far into the artistic side and obscure what's beautiful about Kate. The Candid pictures haven't been updated in three years but they are still fun to check out. Mostly they're from Kate as she visits adult webmaster conventions. The outtakes section is stuffed with the pictures that didn't quite work for the regular galleries and videos that show Kate goofing off.
Members of Kate's Playground get access to 12 other sites when they join. None of the sites are updated any longer and few of them are big enough to stand on their own but that's why you get everything at once. Two of the sites are hardcore and show good looking girls sucking and screwing. They're not impressive though. The rest show hot young chicks modeling their hot young bodies.
Check some free galleries from Kate's Playground below:
Conclusion: Kate's Playground is one of my favorite solo babe sites online. Kate is exceptionally good looking and her body is even hotter. She has perky C cup breasts and a tight waist and a gorgeous ass. She has great taste in lingerie and slutty outfits and she loves to dress up for you. She does hot stripteases and shows her tits in almost every scene. Her ass will be put on display a whole bunch too and it never fails to impress. The two major sections of her site are the pictures and videos but she provides you with a great deal of content in wallpapers, webcam videos and candid content. Kate does it all and revels in every bit of it. To see her topless and entertaining with her body is a pleasure. That's what happens on her site so give it a shot.
CLICK HERE TO VISIT Kate's Playground