Free Teen Porn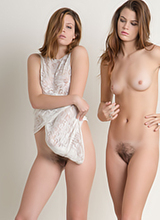 Bravo Nude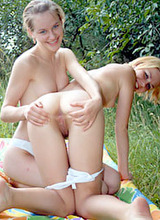 18 Years Girls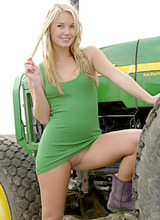 Bravo Girls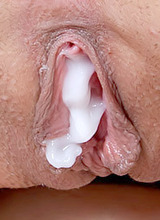 WOW Girls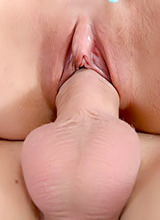 Sex TV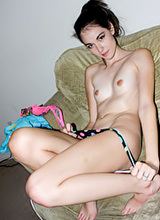 Sex 18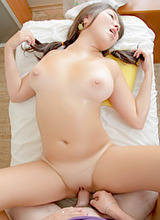 Teen Porn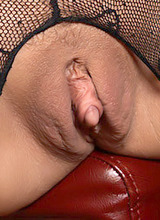 Teen Models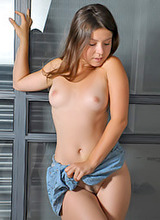 Sexy Babes
Katie Fey Review — «Her breasts are big and perky...»
The Tour Promises:
There's a part of the tour where they have a graphic that says "Katie Fey Is Hot" as if that sort of thing has to be stated for people to understand it's totally true. This chick is a tasty piece of ass with an amazing body and her site is the unfettered display of that body. They're very fond of promising that everything is exclusive and they also include that there are zip files, high quality videos, screencap galleries and all downloadable content. If you want to have your mind blown then check out the picture preview page where hundreds of small images are available.
General Impressions: I spent quite a bit of time browsing that free picture page trying to get as many looks at the naked breasts of Katie Fey as I could. They censor her nipples in some of the pictures on the main tour page but they give that up on the second page. This girl has a perfect body. Her waist is tight and slim, her legs are long and thin and her breasts are big and perky. They look like they're implants but they're also soft so I don't know. All that I'm sure of is that they're amazing and I wish that I could touch them.
The Review: The member's main page is a forgettable mess dedicated mostly to advertisements and the bonus sites. The most recent updates are there but she hasn't added fresh content in more than a year so it's mostly skippable. Just head right to the picture galleries or the videos if you really want to see what Katie Fey has to offer. I know that's what I'm going to do.
September 2008 is the last time content was added. The pictures are organized by the month they were added and the site goes all the way back to January 2004 so Katie worked on this thing for a while. Several years longer than most girls in her genre are willing to do, in fact. She's such a magnificent beauty that I imagine the site was pretty popular and they were able to keep her coming back to make more money doing shoots. Most months have ten updates so when they were updating they were doing it frequently. There are 629 photo sets, although that number is a little inflated since many are photo shoots that have been split into two parts. The real number is probably closer to 450. That's big enough though, right?
The pictures display at 1024px and I would love if they were a little higher quality but I can deal. Most galleries have 50-100 images and they're displayed in a typical thumbnailed gallery style. You can download a zip file of any gallery to keep a permanent copy and since she doesn't update anymore that's a perfect idea to build a nice big collection for yourself without sticking around for multiple months.
Every picture set shows her naked. She's the kind of girl that could do catalog modeling because she's an expert at showing her body in the most erotic and arousing way possible. She doesn't masturbate and she doesn't really spread her legs and model her wet pussy lips for you. Instead she looks beautiful and models like a high class centerfold would. That's reason enough to get excited for her and that's what has me coming back to her site over and over again to experience something new. There's more than enough content here that you could masturbate continuously for months if you really wanted.
The bust solo model has also produced 142 videos for her loyal fans and they're downloadable in WMV or AVI. In both cases they play at 720x576 and 1300kbps. They look good but they're a far cry from greatness and don't qualify as DVD quality. The video downloads are wicked fast. I was getting 2.4mb/sec, which is the fastest my connection can manage. Most of the clips are less than 10 minutes long so they won't take long to bring down.
In the videos you'll see Katie dancing and swaying and shaking her ass while the camera is pointed at her. They usually play some music and then she does what centerfolds do. She dresses in something sexy and rubs her hands over her body. I like it best when she gropes her tits and based on the videos I just watched I'd say her tits are natural. They move in a natural way and she can grope them as you'd expect. It's a terrific collection of scenes.
Katie Fey is a centerfold. Her site is part of a network of cute teenage girls modeling like teenage girls do but Katie is different. She's an elegant, high class centerfold babe and she deserves to be appreciated as such. If you're looking for that cute teenage girl then you should look for another girl. This one is all about arousing with her hot body and she poses as such. There's a sense of sexual maturity when watching her, like she knows what you want from her as a man and she's happy to tease you with it. That's why I love watching her.
There are 29 bonus sites and they offer a wide variety of girls. Two thirds of the sites are solo babe sites just like Katie Fey has. There are two sites that feature transsexual models posing solo and having sex and they're totally out of place. There are also sites with a mix of teen models. Some feature lesbian sex, some feature foot pleasures and some are just masturbating teenage chicks. It's makes the site a great value when you consider how much content Katie offers on her own.
Check some free galleries from Katie Fey below:
Conclusion: Katie Fey is a smoking hot babe with big tits and a wicked tight body and she understands how to pose in ways that drive men wild. She is a sophisticated centerfold hottie and she puts her body on display like you wouldn't believe. She wears all sorts of sexy outfits and elegant clothes. She strips nude in every set to model her big breasts and will often show her pussy as well. She takes your admiration seriously and she wants you to cum hard when you watch her. She's one of the few young solo models that are beautiful enough to entertain solely with her body and her pretty face. If she was simply naked in every set it would still be entertaining.
CLICK HERE TO VISIT Katie Fey