Free Teen Porn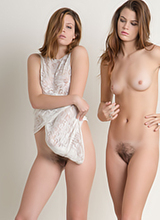 Bravo Nude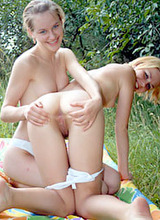 18 Years Girls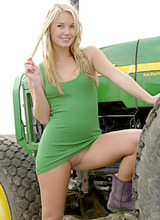 Bravo Girls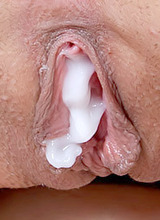 WOW Girls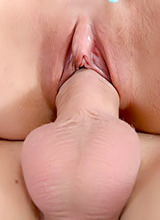 Sex TV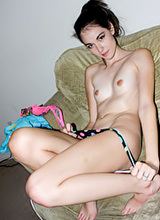 Sex 18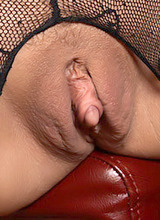 Teen Models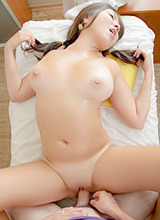 Teen Porn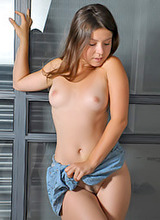 Sexy Babes
Kissable Kaydin Review — «She wears bikinis and smiles a lot...»
The Tour Promises:
The site is called Kissable Kaydin and when you visit the tour you'll see a picture of her in a black bra that absolutely screams kissable. If you're not thinking about planting one on the lips of the girl in that picture then you must be a madman. She promises you access to all of her fully nude pictures and videos and then she flashes a mess of preview pictures that show her naked so it's easy to believe you're getting it all in the member's area. She also promises wallpapers and bonus webcam shows.
General Impressions: Kaydin is a really pretty girl with a nice natural body and she seems to be fun loving. She wears bikinis and smiles a lot and although her name is really just an example of alliteration it's also a suggestion that will have you thinking about kissing her no matter what picture you're looking at. There are lots of naked pictures on the tour so we can only assume there's going to be a whole bunch of that inside. I like naked young models so I'm already excited about the possibilities.
The Review: The "new" pictures and videos are listed on the member's main page and that word gets quotes because it's been more than 18 months since something new was actually added. The site went black a long time ago, presumably because Kaydin was no longer interested. On that main page you'll also find links to the many bonus sites that come with your membership and there are a fair number of advertisements. They webcam schedule is posted in case you want to quickly know when you should log in to catch a hot chick getting nude on camera.
The last picture gallery added features Kaydin wearing a sheer red baby doll with lace around the tits and the bottom. She looks beautiful in it and that look in her eyes is one of pure lust. Her lips are plump and pink from gloss and during the set she's going to strip fully nude. Maybe her pussy lips will inspire you to do some kissing too. She keeps her hot hole fully shaved to give you easy and unfettered access. It's a terrific picture set to open the site and it should have little trouble getting you off if you're interested in a babe and her lingerie.
Kissable Kaydin does other lingerie work too. You'll see her posing outdoors in a pink baby doll with marabou trim. Check her out in a baby blue camisole, short skirt and white stockings with garters. Check out a green mesh top that might not be lingerie but is sheer so it's really just a slutty look designed to arouse in an instant.
Variety is a big part of Kissable Kaydin's site so you can expect to see plenty outside of the bikinis and lingerie sets. She wears tight pants and sexy tops. She wears lovely short dresses that are easy to remove so you can ogle her booty. She likes a simple wife beater with athletic shorts because it comes off so easily. She really loves posing outdoor so her backyard gets a lot of use. She's always out there soaking up the sun and giving you a sweet smile. Some of my favorite picture galleries show her at the beach posing under the sun. You can see the waves crashing in the background and you can always see that incredible smile across her face. This girl is happy!
There are 24 videos at Kissable Kaydin and they look good at 640x480 and 3000kbps. They download so fast it boggles the mind (as long as you have a broadband connection). Most of the clips are really short. Kaydin clearly wasn't much interested in doing movies for her fans. Typically she begins the set in a particular outfit and then strips from it until she's nude. Most of the time it takes a few minutes and then it's all over. It's not bad it's just not particularly interesting. She looks good so she should take her time. She should dance a little. She should talk with us to share some of her passion for being naked. Maybe a little masturbation would have been nice. The videos feel largely like an afterthought. Just a few minutes hardly makes for an explosive time.
Kissable Kaydin never did webcam shows as far as I can tell but as a member you get access to at least one a week. Sometimes they have as many as three and the girls in these shows are all young and beautiful. They have their own sites and they are still doing active updates so they get in front of the camera and show off the good stuff. The wallpapers section has 17 pictures to download and decorate your desktop with. Many of them are goofy. They take pictures of Kaydin and then put her in nature, like the one where there's a picture of her in a black bra against a background of hay bales. Why would you want that on your desktop? The promised forums are worthless. The 12 bonus sites that come with a membership are pretty terrific. Two are all about hardcore sex and the rest are solo babes doing dirty stripteases, modeling lingerie and generally arousing.
Check some free galleries from Kissable Kaydin below:
Conclusion: Kissable Kaydin lives up to her name in her picture galleries and videos. She's a pretty girl with a really nice pair of lips and you'll definitely be feeling the urge to kiss. She gets fully nude in almost every set and has a shaved young pussy and a really nice set of natural titties. She poses in lingerie, bikinis and hot outfits in her eternal attempts to arouse and she look great. She hasn't updated in a couple of years but when combined with the bonus sites there should be enough content here to arouse you for a long time.
CLICK HERE TO VISIT Kissable Kaydin