Free Teen Porn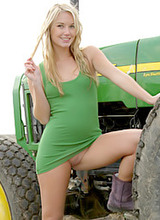 Bravo Girls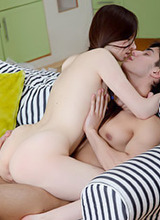 Vanilla Cuties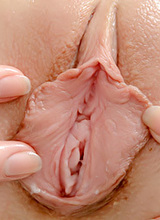 Sweet Girls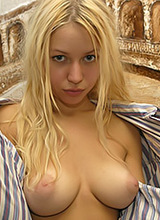 Teen Nymphos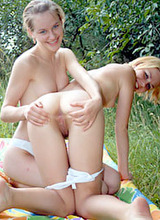 18 Years Girls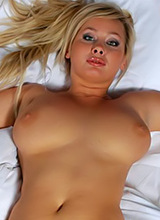 Hot Ass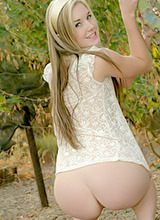 Pink Pussy Lips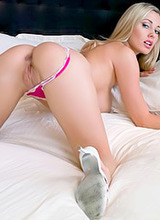 Shy and Naked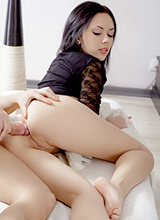 Anal Porn
Kori Kitten Review — «love a chick with red hair...»
The Tour Promises:
Kori Kitten is a young redhead and that alone makes her site worth a check. I love a chick with red hair! She claims on the tour's main page that she has a huge video section and that she loves meeting new guys. You should join and meet her is what she's implying. The tour is largely filled with pictures to tease and arouse you and on the last page you'll see a little more information. She promises lots of hot and sexy naked pictures, videos of her getting naked, picture sets with her friends, 38 wallpapers and exclusive content.
General Impressions: She says on the first page that she has a huge video collection. On the last page she says that there are 2 hours of video inside. Those are conflicting notions and I suspect there isn't much content inside. I really like her preview pictures though, simply because she looks so young and cute in them and that red hair is totally irresistible. To see that in high quality pictures is going to be more than enough to have me convinced that a membership was a good idea.
The Review: The site is no longer updated but the most recently added scenes are pictured on the member's main page along with the bonus sites and advertisements. Along the top of the page you'll discover the links to the different areas of the site that she has planned out for you. You'll spend most of your time with the pictures and the videos where this young redhead is going to entertain you with her fantastic body.
She has 56 picture galleries and they each come in a high and low resolution version (1200px and 900px, respectively). You get a preview picture on the main page and then you pick the resolution you want before you jump in and enjoy the show. Most galleries have 50-100 pictures and they show the pretty girl modeling her tiny titties and her super slim body. She keeps her pussy hidden because she has a little bit of modesty. She's not afraid to tease with her naked ass cheeks though. She loves putting those out there for the world to admire.
The image galleries feature a strong mixture of outfit choices so you can admire all that the sexy chick has for you. There are some sets where she's rocking a t-shirt and skirt combo. She wants to look youthful and cute and she pulls it off. In one set she's wearing that basic combo but she has attached a collar to her neck to make her look punk. That simple addition is hot. There's a sexy schoolgirl set where she puts on a short skirt and a white blouse and adds glasses. It's slutty and nerdy at the same time.
There are so many excellent sets I can't decide which one I like the best. In a marvelous gallery she's wearing a pink satin robe and sitting on the floor teasing us. The material shimmers in the light and she wears it well. She strips from it and shows sexy black panties underneath. One Christmas she put on a red and fluffy white trim lingerie set that looks marvelous. She wanted to look cute for one set so she put on loose pink pajamas and held her teddy bear tight to her chest. In another she dresses as a French maid and totally blows your mind. These are the talents that this young lady possesses.
There are 30 videos but that's a little misleading. Most are really short because larger videos have been broken into smaller parts. You actually have 11 video shoots and they look pretty bad at 320x240 and 450kbps. That's not nearly good enough to entertain in any real way. The videos are almost all just filmed versions of her photo shoots and once again they're disappointing. The girl looks nice but when you consider they're low quality and she's doing little more than standing around waiting for the flash to come it's not much fun to watch.
The wallpaper section features 38 images to download and paste on your desktop. They come in four resolutions, including 1600x1200. They look pretty good too. Kori Kitten doesn't do webcam shows but you can watch at least one a week from the other girls in the network. Most weeks feature two shows, adding great value to your membership. Also adding value is the 11 bonus sites that you get free access to. These sites feature a mix of content. Two have nothing but hardcore sex as the gals want to get fucked. The others are solo babes like Kori. They pose in the nude and they play. They wear slutty outfits and sexy outfits and they just want to turn guys on.
Check some free galleries from Kori Kitten below:
Conclusion: Kori Kitten is totally adorable and she has a hot collection of picture galleries for her many fans. The site is pretty small though with only 56 sets and 11 video shoots that are underwhelming. Is it worth joining? If you think Kori is attractive then she won't disappoint inside. The pictures are high resolution enough at 1200px and Kori always chooses great outfits to model. No matter what she's wearing she looks exceptionally sexy and her body is a treat. She will strip until she's topless and will often show her ass. You don't get to see her pussy but you don't need it to feel aroused by her content. The 11 bonus sites are the best reason to join. They provide incredible value.
CLICK HERE TO VISIT Kori Kitten