Free Teen Porn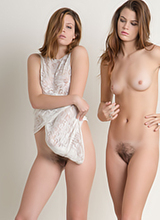 Bravo Nude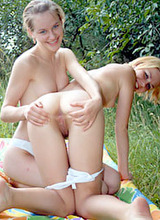 18 Years Girls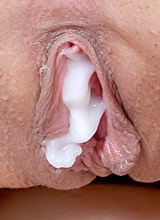 WOW Girls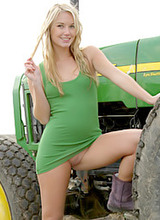 Bravo Girls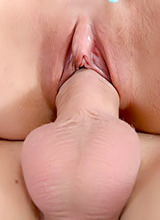 Sex TV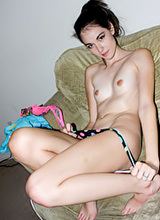 Sex 18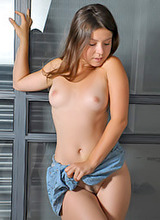 Sexy Babes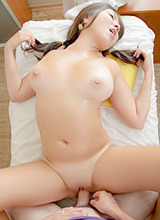 Teen Porn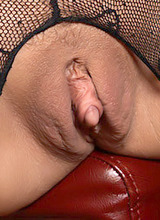 Teen Models
Kristina Fey Review — «Really slim and trim with small tits and a nice tight ass...»
The Tour Promises:
Kristina Fey offers you a count of her picture galleries and videos at the very top of her tour and it's a pretty big site with more than 650 galleries and 100 videos. She highlights her most recent updates and she promises twice weekly updates, fully nude pictures inside, downloadable galleries in zip files, kinky photos and exclusive videos in DVD quality. She has a free video you can play when you visit the tour and the preview pictures from other videos are interesting. There's one where she seems to be mud wrestling, which is pretty damn cool.
General Impressions: Kristina Fey is a cute chick and she has lots of cute content on her site. I noticed all sorts of costumes but none of them are of the sexual variety. They're just sort of cute ways to dress up her body and it looks like a lot of fun. She's also really slim and trim with small tits and a nice tight ass. I like looking at the booty and I know you will too. Any man would love to scope out her gorgeous ass. She has hundreds of preview pictures on the tour so it's well worth a visit if you want a sample of what Kristina has for her fans.
The Review: The member's main page is most reserved for advertisements and the bonus sites. There are 29 of them and they're really the first thing you're going to see. There are six ads for other solo girl sites at the top of the page and they slip in ads everywhere else with more than 25 total. The only content from Kristina Fey is the six most recent video additions and the three most recent picture additions. There are no dates and the space reserved for upcoming additions is empty so I'm assuming that the site is no longer seeing fresh content. That's a shame but these things happen.
There are 545 picture galleries at Kristina Fey so she was producing content for quite some time. The actual number of photo shoots is probably closer to 400 since a lot of the shoots were split into two parts to stretch out the updates a little. If they just divide a gallery in two then they don't have to shoot something new while preserving the update schedule. They weren't adding them one after the other either so you'll have to hunt around to find both parts of a set. That's actually the most annoying part of the whole thing.
The image sets display at 1024px and that's no longer high resolution. When this site first launched in 2003 it was considered close to the best a website could offer but over the years that changed. They stuck with it though and that's a little bit frustrating. The galleries all come with a zip file so you can build a nice collection on your hard drive. Downloads are lighting quick.
It's the tight teen body on Kristina Fey that makes her site worth knowing and visiting. She has a slim waist with a tight tummy that looks soft but taut (check some of the tour pictures to understand what I mean). Her breasts are small and so perky it will blow your mind. They would be so much fun to lick and suck that's guaranteed what you'll be thinking when you see her bring them out. It would be impossible not to dream of putting our lips around those nipples and sucking hard. Just impossible!
The costumes are just a small part of what she wears during her sets. She has a boatload of cute youthful outfits to model for you and the occasional dress or pants and top set that make her look a little more sophisticated and mature. With Kristina Fey it's mostly about the nude body though. She knows you want something different to see her in but she spends half of each scene totally nude. She plays a little game as she teases you with glimpses of her ass and her pubic hair and then she finally spreads and lets you see the slit between her legs that can bring a man so much pleasure.
There are 54 videos at Kristina Fey and they offer an entirely different experience from the picture galleries (which not every solo model can claim!). She likes to give us extended exposure to her nude body but she's not just laying around. She will dance and shake her ass. She will run her hands all over her frame and she will plant suggestions in your head that make you want to do the same. She will moan quietly and entice you to get excited. She fools around with girls and sometimes she gets downright dirty like in the mud wrestling scene.
There are 29 lovely bonus sites that come with a membership to Kristina Fey. A few of the sites are enormous and feature some of the best looking young ladies on the planet. Some of the sites are small and haven't been updated in a long time. They all offer something unique and exclusive though. There are two tranny sites that really don't belong in there but other than that it's sweet young things looking good and turning us all on.
Check some free galleries from Kristina Fey below:
Conclusion: Kristina Fey has made a terrific and expansive site that's built on her hot body. She models different outfits and costumes but really it all comes down to seeing her amazing nude frame in as many pictures and videos as possible. With more than 400 photo shoots and 50 videos she has compiled a lovely collection and offers you a bunch of bonus sites to ensure you get the most value for your membership dollars. Kristina is hot and she likes to show her naked tits and young pussy. We support that from any girl and this one is especially fun to admire.
CLICK HERE TO VISIT Kristina Fey