Free Teen Porn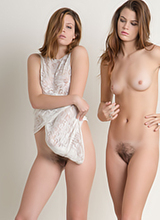 Bravo Nude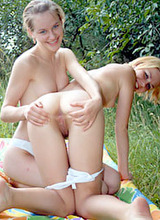 18 Years Girls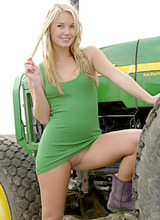 Bravo Girls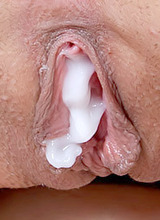 WOW Girls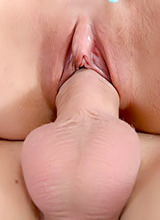 Sex TV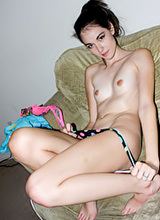 Sex 18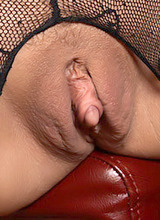 Teen Models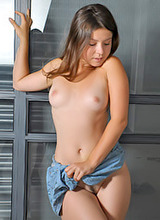 Sexy Babes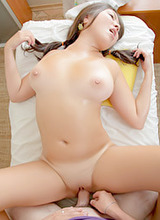 Teen Porn
Kylie Teen Review — «Kylie is totally hot...»
The Tour Promises:
It appears as though Kylie Teen is not your typical teenage model. She's more of a hot teen whore looking to gobble cock whenever it's offered to her. That sounds like a good time. The tour promises you blowjobs, cumshots, dildo action, anal sex, lesbian sex and handjobs. Well, that sounds like fun. Kylie says that some people think she's sweet but she's really just a slut that loves cock and all naughty sexual behaviors. She promises high resolution content, weekly updates and multiple formats for her videos. It looks as though it's going to be a good time.
General Impressions: I'm always skeptical of the solo teen chicks that have lots of hardcore sex on their tour. Inevitably 90 percent of the content inside is solo with just a little bit of hardcore stuff going on. I suppose even that would be okay. Kylie is totally hot and she would be fun to watch play with her pussy and I'm all for that. The recent pictures linked go back to 2008 so I don't think she's updating anymore. The content count posted is impressive though so there should be plenty to enjoy upon entry. That's where I'm headed now!
The Review: The member's main page is mostly reserved for advertisements and the bonus sites. There are six ads at the top of the page and then another 25 or so at the bottom. They're really just pictures of other solo babes but it's way over the top. The bonus sites are plentiful and we'll talk more about those later. Kylie has the latest content sets she added on the main page but it's been a long time since anything fresh came your way so don't get too excited when you see them.
I started in the picture galleries and found them organized by the month all the content was added. The site started in October 2004 and was updated until May 2008. It's annoying that they're listed by month though. She never really updated more than 12 times a month so they could just as easily have listed the galleries 20 a page to make my browsing life a little bit easier. The other annoying thing is that the photo shoots are all broken into small parts. Usually they're 50 pictures and you have to browse through multiple months to find the entire set. This was done so Kylie didn't actually have to update that often. Most months so three new picture galleries across 12 updates. It's lazy and cheap and annoying.
The images display at 1000px and there's a zip file if you want to download for safe keeping. Downloads are really fast on the site so if you're on a good connection you might as well grab it all. The total picture gallery count is listed at 450 but the total number of photo shoots is more like 200-250. Considering how long the site was online that's not nearly as impressive as it could be and should be. The same thing happens with the videos.
I'm awfully fond of all the hot outfits she chooses to pose in during her picture sets. She might be a cute teen but she dresses like a sexy slut. Some of the lingerie sets are just amazing. There's one where she's wearing a sexy animal print slip with black fishnet stockings and fucking her pussy with a dildo. There's another where she's wearing red pantyhose and red lingerie and she fucks her pussy with a nice big toy. In addition to the lingerie she has lots of tight tops, sexy dresses, lusty skirts and skimpy outfits she wants to model. She has your attention and she's going to take the opportunity to get as slutty and naughty as possible.
If you want something a little bit kinky check out the gallery from November 2007 where she poses in black leather boots and fucks her pussy and her asshole with dildos. The boots are shiny and tight and of course the dildo penetration is wildly arousing. In a few instances she brings out a costume and dresses up. There are two sets where she models a French maid's outfit and you can see her slutting it up in other sets too. You will come across a few hardcore galleries too and in them you'll see her sucking dick and fucking. It's really a minor part of the site though.
There are 109 videos and the count on the tour page is off. I'm not sure where they get that number. The videos involve a lot more action than the picture galleries and they're thrilling. Most of them do not feature hardcore sex, again, but there's plenty of good stuff. Kylie Teen really likes to masturbate her young pussy and she will fuck it with toys, fingers and more. She will fuck it good and hard and you can watch all of that in the medium quality (the bit rate isn't high enough for them to be genuinely awesome) clips that play at 720x480 and 1000kbps.
When Kylie Teen gets fucked is when the site really takes off. It's fabulous seeing her naughty hole get hammered by a big fat cock and it's even better when she takes a cumshot. She's a good slut and when it comes to pleasuring a cock she displays great talent. She licks, she strokes and she sucks. The videos feature good hardcore variety and the stuff that's promised on the tour actually comes to pass, just not in the volume I was expecting.
Members also get to access 29 bonus sites. It's a network of cute solo girls that are certain to arouse because there are just so many of them. Several of the sites are enormous and some are still being updated. This is unquestionably the most valuable network in the solo babe market so if you're looking for a good place to spend your money this is it. Charging $34.95 is a bit much but it's actually worth the money.
Check some free galleries from Kylie Teen below:
Conclusion: Kylie Teen is not quite the slut the tour would have you believe. They promote her as some sort of cock gobbling whore but the hardcore sex is really just a small part of the member's area. Mostly it's her posing in lingerie and slutty outfits, doing stripteases and trying her best to get you off while she gets off with masturbation. There are some good hardcore sex scenes in the mix but it's not great. Kylie is exceptionally pretty though so watching her pose solo is a terrific experience. Watching her masturbate is hot and seeing her occasionally get it on with a guy is great fun too. That's what makes the site fun. The value comes in all the bonus sites that are yours to browse for free when you've joined.
CLICK HERE TO VISIT Kylie Teen