Free Teen Porn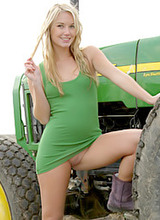 Bravo Girls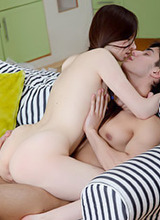 Vanilla Cuties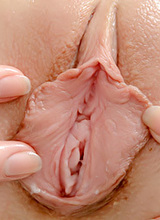 Sweet Girls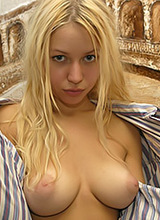 Teen Nymphos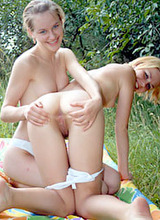 18 Years Girls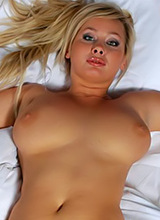 Hot Ass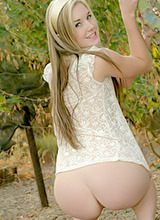 Pink Pussy Lips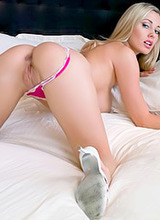 Shy and Naked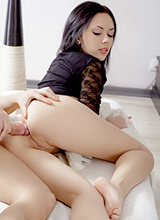 Anal Porn
Little Caprice Review — «one of the prettiest 18 year old pornstars...»
The Tour Promises:
With a name like Little Caprice you have reason to be hopeful about her various attractive qualities. When you visit her tour all of your hopes and dreams will come to life because she's damn near perfect. She makes promises of sexual fulfillment with her body and her pretty face and in her pictures she promises you hardcore content and girl-girl play. She says she tries to update 3 times a week and if she can deliver on that it would be fantastic. She mentions that you'll be impressed with the quality of her content but she doesn't get any more specific. Hopefully she's right about us being impressed.
General Impressions: Little Caprice is one of the prettiest 18 year old pornstars I've ever come across. She combines sweetness and innocence with beauty in a way that's sure to make you throb for her. An erection is guaranteed and her lusty body will happily take all the cock her men can deliver. I love that she plays up the sweetheart thing while at the same time acting like a slut getting fucked by big cocks. The preview screen captures reveal an adventurous side she has and she's clearly up for trying almost anything sexual.
The Review: Little Caprice is holding up a sign welcoming you to her site when you first get in. She has a pretty smile on her face and her hair is in pigtails so she's at her best, as always. In her welcome note she directs you to the various places you can get in contact with her and then you can make your way to the most recent picture galleries and videos. The last thing on the main page are links to the three bonus sites so they keep it pretty compact and easy to use.
She says she updates three times a week. However, the video count has not grown in more than two months and the photo shoot count has only gone up by two. Simple counting says that she's not really updating at all. The fact that none of the content is dated is a pretty good sign that she's not adding anything new and fresh. Is that a big problem? It will be if you wanted to stick around in the member's area for months on end but if you're just looking to enjoy her for a month or two then there's more than enough content here to get your rocks off. She has 69 photo galleries, 41 screenshot galleries and 70 videos you can download.
One of the first things to entice me was actually a screenshot gallery so maybe they're awesome after all. The preview picture was that of Little Caprice with her tongue sticking out waiting to receive a load of sticky goo from her man. The gallery is from one of her hardcore videos and the oral is all POV. She gives him a blowjob and then he takes to fucking her sexy pussy while the camera rests on a bench. The camera is then picked up again while he masturbates his cock to make a sticky cumshot mess on her pretty face. She looks adorable with semen dripping off of her.
Little Caprice might seem like an innocent sweetheart in some of her sets and on the tour and that's her best feature. If you look at the picture set where she's posing in a little schoolgirl skirt and a tank top while she rides her bike you'll think that she's just the sweetest little thing. If you look at the picture set where she's sucking dick and getting fucked after being oiled up in a sexy massage you'll think she's a naughty slut. That's the whole point!
The videos are my favorite part of the site. Over and over again Little Caprice proves to be driven by her powerful desire for sexual release. She is a hottie brimming with sensual sexy desire and she wants it bad and yet she looks like she should be cherished for her innocence. She's the perfect girl for guys that want the sweetheart that turns out to be a truly naughty cock slut looking for her next lay more than anything.
The videos are high definition and can be downloaded at 1280x720 and 5000kbps. You can also stream them in HD in a lovely Flash player. They load quickly and are a pleasure to behold. Little Caprice is a vocal performer when getting fucked and those girls are always the most entertaining to watch. She moans loudly and tells the guy how good it feels. She asks for it harder and like any good man he delivers on that. Who wouldn't fuck her sexy pussy as hard and deep as possible?
Outside the hardcore videos you can see Little Caprice doing her sensual softcore play where she strips her clothes off, models her nude young body and plays with her pussy. That innocence is transformed into naughty desire in the blink of an eye and it will make your cock throb like you never thought possible. Of the solo videos my favorite finds her in the bathroom wearing a cute pink camisole with colorful stockings. Her hair is in pigtails and she's sucking on a lollipop while playing with her pussy. She even rubs the sucker around her box.
There's a forum where you can chat with Little Caprice but it's been more than a month since she posted anything. I'm not sure what's going on but Little Caprice is, as of this writing, not participating in her site anymore. That's a damn shame because it means we're all missing out on something truly special. You can't contact her but you can have some fun with the three bonus sites that come with a membership. There's another young girl that's like Caprice and does lots of hardcore sex. She even shows up in several of Caprice's scenes. The other two chicks are of the emo/alt variety.
Check some free galleries from Little Caprice below:
Conclusion: Little Caprice has a site that approaches perfection as far as I'm concerned. The quality stuff is terrific. The videos are high definition and can be downloaded or streamed. The pictures are high resolution at 1750px and load quickly. They lack zip files but everything else is good. Her beauty is immense and she has that perfect cute girl look while also being a total slut for cock. When you whip all that up you get a stupendous mix of content that's sure to make the man in you come bursting out. Members get a mixture of softcore and hardcore content and all of it is entertaining thanks to Caprice's dedication to putting out the best content possible for the guys that bought memberships. She hasn't updated in a couple of months so I'm not sure if she will ever be doing so again. Even if she doesn't the site is plenty big and there are three bonus sites you can check out for more action.
CLICK HERE TO VISIT Little Caprice