Free Teen Porn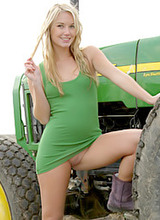 Bravo Girls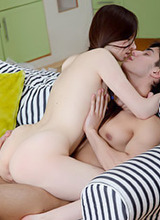 Vanilla Cuties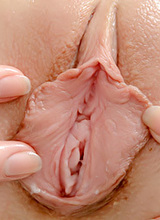 Sweet Girls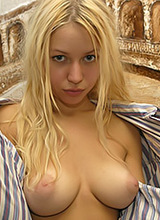 Teen Nymphos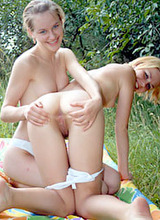 18 Years Girls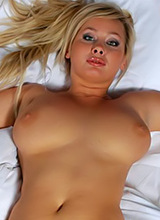 Hot Ass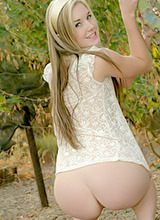 Pink Pussy Lips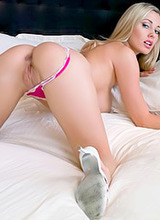 Shy and Naked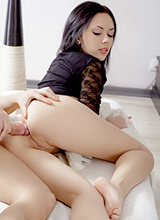 Anal Porn
Lonnie Waters Review — «...she's alluring and erotic in every way...»
The Tour Promises:
Lonnie Waters has the same quality that most fantastically popular pornstars share. She's good looking but more than that she's alluring and erotic in every way. You look at her and you think sex and that's her job. That's why she has her own site. People want to see more of this beauty and on her site she promises her most intimate and sensual nude pictures, lesbian content, bonus sites, videos and weekly updates.
General Impressions: I'm enamored with the sexual beauty of Lonnie Waters. She's certainly not the most beautiful girl I've ever seen but something about her is impossible to resist. Those blue eyes and that blonde hair are a big part of it but I really think it's just that when I check her out I can't help but think I'd really like to fuck her naughty pussy hard with a big cock. She makes me dream of sex in ways that most pornstars don't do. That's a talent and that's what she gets paid for. Now I'm going to go inside to see if the member's area lives up to the promises of the tour.
The Review: The member's main page highlights the most recent updates but at this point that's a misnomer since the site hasn't been updated in a long time. It's a static collection and I'm not even sure if Lonnie Waters is in the business anymore. Her content is still here though and you can enjoy her hot body as presented. The main page also features links to the bonus sites and the photo sets the members have judged to be the best of the bunch.
The picture galleries typically display at 1200px and you can download them in a zip file if you'd like a permanent copy. The photos are well done but it seems like they were compressed too much to save space and download time. They're not blurry but they look just a little bit fuzzy, which is what typically happens when you compress something too much. This doesn't happen with every gallery but it's a real shame when it does because it muddles the gallery.
Her picture sets are divided into three categories: wallpapers, girl-girl and solo. In the case of the wallpapers there are just four of them and at 1024x768 they're awfully small. That would be far too tiny for my laptop but perhaps it would work for you. There are 9 girl-girl sets to check out and you can see that Lonnie likes ladies. The first gallery is called strapon but it's mislabeled since it's just two girls playing with a really big dildo. You get to see hot chicks fucking each other with a dildo though so it's obviously awesome. The other babe is Charlie Laine and throughout her girl-girl galleries Lonnie brings in smoking hot chicks.
There are 73 solo galleries, making it by far the most plentiful part of the site. A lot of the galleries are non-exclusive and really old. I remember seeing that content at least five years ago and it has appeared on dozens of sites as Lonnie shot it with a company that sold as many licenses for it as they could. That stuff is hot but it's not nearly as interesting as the more recent additions that I assume are exclusive (I've never seen them elsewhere).
She's fond of lingerie and her body was seemingly made for it so that works out well. I like the pink sets best of all but there are plenty of choices. You can see her tight pornstar body showing up in bikinis too and there's another thing she was meant to wear! You'll also see her wearing tight t-shirts and tank tops, the occasional glamorous shirt and a few dresses. She throws a few interesting curveballs too, like the gallery where she puts on a strapon cock and wields it in front of the camera.
Lonnie only made 11 videos for her site and they don't look good. At 320x240 and 400kbps they're the kind of video content you would see five years ago but that gets laughed at nowadays. Free tube sites have better video quality. It makes it really hard to enjoy them when you're leaning forward to see or the picture is so incredibly blurry because you've made it full sized.
One of the videos features lesbian sex and the rest are solo entertainment. Lonnie looks fantastic in each and when she plays with her pussy she makes it super wet with pleasure. Most of the solo clips end with her fucking that hot snatch with a dildo and fucking it pretty hard and deep. The lesbian set features kissing, tit play and pussy eating so it has everything. The actual content of the videos is tremendous but the quality is so poor that it's hard to get much enjoyment from them.
One of the major perks of joining Lonnie Waters is the five bonus sites. Three are official pornstar destinations with pretty girls plying their wares for your pleasure. The other two are multi-girl sites with thousands of galleries and dozens of hours of video to be enjoyed. With so much content to enjoy your membership then becomes worth the expenditure.
Check some free galleries from Lonnie Waters below:
Conclusion: Lonnie Waters hasn't updated her site in a long time and she might not be working in the porn business anymore. I suspect she's not much of a name among the porn buying crowd but she's really sexy with a great porn look and in her picture galleries and videos she displays that look in erotic outfits. That includes sexy lingerie and amazing bikinis that cling to her sexy frame fantastically. The pictures are heavily weighted towards the solo stuff with 73 of them and only 9 girl-girl sets. There are only 11 videos total and the quality is so abysmal you might not be able to enjoy them at all. That would be a shame because there's good stuff there. The bonus sites are the saving grace; without them the site is a bad deal even if you really love Lonnie.
CLICK HERE TO VISIT Lonnie Waters