Free Teen Porn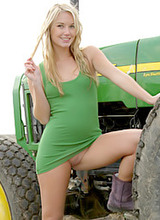 Bravo Girls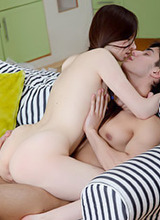 Vanilla Cuties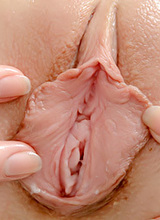 Sweet Girls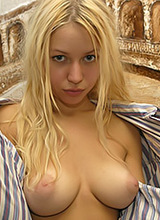 Teen Nymphos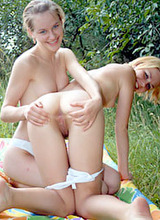 18 Years Girls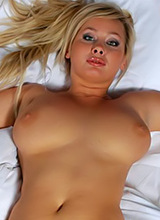 Hot Ass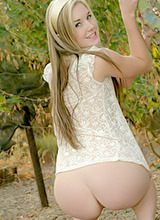 Pink Pussy Lips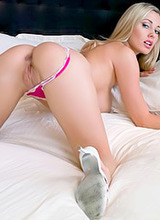 Shy and Naked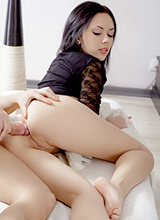 Anal Porn
Lovely Anne Review — «Those magnificent breasts...»
The Tour Promises:
Some sites are pretty vague about what they actually have inside. Lovely Anne is one of those sites. She talks a lot about how she's just 18 and she can't believe she's doing this web modeling and that she started the site because one of her friends met the love of her life online (why would that make Anne start a website?). The only hard promises she makes are that she updates three times a week and that she has natural breasts. At least there are pictures of those fantastic looking tits to admire.
General Impressions: Lovely Anne lives up to her name with beautiful eyes, a sweet smile and those magnificent breasts. It's hard to know what her site is going to contain other than pictures of her looking cute and showing her big tits, although on the second page of the tour there's a picture of a dildo pushing into a pussy so that seems promising. If she does more of that inside I'm pretty confident it will be a damn good time and a very good use of money.
The Review: On the member's main page Lovely Anne welcomes you and says that she updates her site three times a week with two picture galleries and one video. The three most recent updates are listed. It sounds really good in practice but that's not actually what she does. The site has actually been around since December 2004. If she was actually updating three times a week since then she would have hundreds and hundreds of scenes. She has 95 picture galleries and 31 picture sets. That's less than a year's worth of content. Lovely Anne stopped working for the site a long time ago. Now they cycle the content in and out. They pull sets off the back end and keep them in storage for a while and they add other old sets in their place. It seems like the site is being updated but it never actually grows. In fact, they have less content listed now than they did two months ago when there were 99 picture sets and 29 videos.
Sadly, this is a common practice on solo girl websites where the girl doesn't shoot content anymore. Almost every girl that runs one of these disappears eventually because she doesn't want to do it anymore. They probably don't pay the babes enough to keep them interested. What Anne has produced should be enough to keep you aroused for at least a month though, especially when you consider all the bonus sites. Plus, she has those really hot tits you see on the tour and you wouldn't want to miss those, would you?
The picture sets typically have 75-150 shots and they display at 1200px. There are no zip files but they do have a slide show feature if you want to take advantage of the chance to browse without clicking your mouse. Lovely Anne does a pretty good job of mixing up the types of outfits she presents. With the exception of a few girl-girl scenes this is a solo babe site and she has to entertain us with variety and with her beautiful body.
Her outfits are nicely mixed. She will do the typical teenage thing of the t-shirt or tank top and shorts or jeans or a skirt. She likes that look and it works really well for her but she's not afraid to change things up either. The set where she dildo fucks her young pussy shows her wearing white stockings, pink panties and an insanely hot pink top that hangs off of one shoulder. She wears the occasional plaid and pleated skirt because she knows you like the schoolgirl look like most men. A lot of the outfits seem kind of plain though. A pair of pants and a nice top is fine but it gets kind of boring after a while. I'd like a few lingerie sets – they don't have to be overtly sexual – and maybe a few dresses.
She loves to get fully naked so be prepared to see plenty of her young pussy. The blonde with the perfect teen tits has a great box that looks as though it would be great fun to fuck. The gallery with her in the white stockings fucking her pussy is a rarity. She doesn't usually hammer her slut hole but she would be happy to have you dreaming about it.
The videos are a worthy experience because you can see her getting naughty with her pussy in them. They can be downloaded at 640x480 and they play at 1100kbps, which isn't ideal. They only offer a screenshot for each of them, which sucks. There's no description, no info on the length or anything else. I couldn't get the streaming videos to work either.
There are problems but I don't care because the videos allow us to watch Lovely Anne masturbate her pussy and use dildos inside it. In fact, most of the videos have her playing with her pussy. She knows that's what guys want to see and she doesn't mind doing it so she happily brings out that snatch. My favorite video shows her using a surprisingly thick dildo to fuck her pussy. She aims it at the hole and just thrusts it hard. It's pretty amazing stuff.
Lovely Anne has a diary for you that features five posts, all of which were done back in 2005. That gives you an indication of how long ago she stopped working on the site. They're interesting but there aren't nearly enough to get to know her. The biography page has a little more information so you can form an opinion of her. She gives us 20 galleries from her friends online and then you can browse four bonus sites with solo babes just like Anne.
Check some free galleries from Lovely Anne below:
Conclusion: Lovely Anne doesn't update her site with fresh content as she claims but at any given time you'll find roughly 100 picture galleries and 30 videos to check out. The pictures look good at 1200px and while the videos aren't as high quality as you'd like (they were produced a long time ago) they provide you with hot masturbation content so they're amazing. Lovely Anne is a hot blonde teen and she plays with her pussy during the hot scenes. She plays lustily, masturbating and fingering and looking so fucking good it will make your dick rock hard. In the picture galleries she poses in cute outfits and shows her tits and pussy. With four bonus sites it's a good site despite the lack of growth.
CLICK HERE TO VISIT Lovely Anne