Free Teen Porn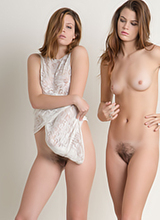 Bravo Nude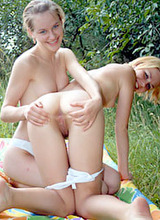 18 Years Girls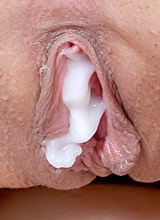 WOW Girls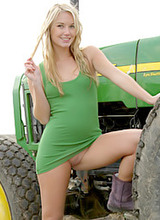 Bravo Girls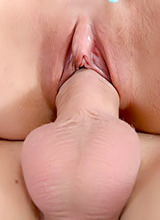 Sex TV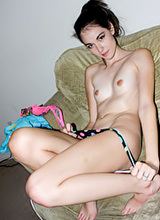 Sex 18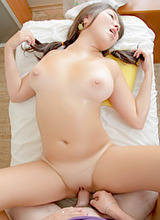 Teen Porn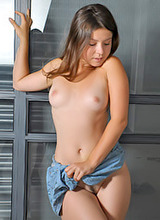 Sexy Babes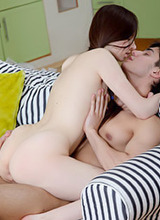 Vanilla Cuties
Meggan Powers Review — «a girl that loves sucking cock...»
The Tour Promises:
Meggan Powers is a hottie with a really nice body and much of her tour is focused on the fact that she does hardcore content. She says she sucks dick, gets fucked and masturbates for her fans. She even promises to piss on camera, which could be fun. She also promises you high definition videos, weekly updates and exclusive access to her content. That's all there is to the tour in terms of promises. The rest of it is free pictures and a sample video to download.
General Impressions: The first content set teased on the tour shows Meggan giving a blowjob and in the description she says that she loves sucking cock and that she loves milky jizz all over her boobies. That's great to hear. I love a girl that loves sucking cock. I want to see this girl sucking cock and I'd like to see her masturbating too. The preview video was a lot of fun and it promises to be even better inside. If she actually delivers on those high definition videos it would be a pretty high quality collection of content.
The Review: On the member's main page you'll see advertisements for six sites, the recent picture and video updates and a whole bunch more advertisements. Maybe they could lighten up on that? Do they really need to be milking the new members for more money right after they paid a ridiculous $34.95 for a month's worth of access? By the dates on the new content the new additions have slowed down a great deal. You're getting a new video every two weeks and that's it. The site isn't very big and she's charging a fortune to be a member so it's not a great deal at this point unless she speeds up the new additions.
There are 30 picture sets. Most have 100-200 shots and they display at 1280px. That's big enough for me and you can download them in a zip file if you'd like to keep a permanent copy on your hard drive. When browsing the selection of galleries you'll see a little preview picture for each and then you just have to click to see the full set. Meggan Powers likes to play dirty and the hot chick will be showing a whole lot of young pussy and little titty to her fans. Be sure to tune in for that entertainment.
The hardcore sex is largely saved for the videos. I only spotted one gallery where she gets it on. It's a hot set with 111 pictures and it starts with the girl on her knees giving a hot blowjob. She sucks and strokes the dude's big cock to make him throb. She gives a very good blowjob so if you want to be orally entertained you should give her a chance to prove her lust. She also gets fucked by the man and his big cock. He pounds her from behind and she rides him and it's great.
The videos are the major attraction here at Meggan Powers. The young chick has 34 of them and they seem to be updating every two weeks, although it's hard to know if that's totally accurate. The tour says there are 37 videos but that's only because some have been broken into multiple parts. I count eight hardcore videos in the collection, so about a quarter of them. They're a whole lot of fun to watch because this slim young model is an ideal performer.
They're really short, however. Most aren't more than seven minutes long and if they are they're broken into two parts. They're high definition as promised and better than that they play at 1920x1080 and 10,000kbps, which is about as good as you're going to find online. That sort of quality is easy to appreciate. There are lower resolution versions to download as well but nothing is low quality.
In the hardcore videos the lovely Meggan Powers puts her talents to use sucking dick and getting fucked. She gets naked and once the guy sees that hot little body he likely can't resist the desire to stuff his cock inside her. What man wouldn't want to bone this beautiful babe? She gives him head to make his cock throb and they will fuck in just about every position of the course of their scenes. My favorite is the doggy style, especially when the guy grabs her ass and really squeezes it hard while fucking into her naughty pussy.
The solo videos at Meggan Powers are similar to the picture galleries. She gets naked and she models her beautiful body. She dances and prances and she does her best to turn us on. When she gets us all hot and bothered she brings out her toys and stuffs them into her pussy. She fucks that hot box and she looks fucking awesome, which everyone wants to see. I like how she gets into it so passionately. She moans loudly and she rubs her clit fiercely. She really makes her hot hole feel good and she invites us to enjoy her pleasure. We're going to do so.
The videos all come with screen captures on a separate page and they look pretty good because they're taken from the high definition clips. There's no bonus content at all on the site. That's an issue because it's so expensive to join for a month that it's hard to recommend the site without something extra. $34.95 is a lot when she's only updating every two weeks.
Check some free galleries from Meggan Powers below:
Conclusion: Meggan Powers is a hot young chick with a tight body, a sweet smile and the kind of lust that drives her to play with her body all the time. She masturbates lustily, sucks cock and gets fucked during the picture galleries and videos. She has 34 movies and 30 picture galleries and she's currently adding a new movie every two weeks. That's slow as molasses and at $34.95 the site is way too expensive, especially when you consider the total lack of bonus content. Meggan has eight hardcore scenes and one hardcore gallery so it's not quite as focused on fucking and sucking as the tour might make it seem. You can download everything and the videos are high definition so that $35 won't be the worst money you've ever spend if you decide to join.
CLICK HERE TO VISIT Meggan Powers