Free Teen Porn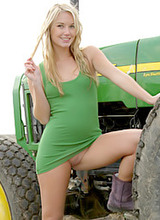 Bravo Girls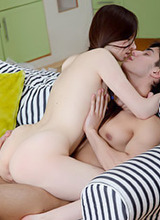 Vanilla Cuties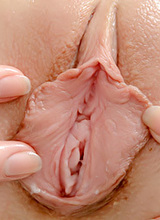 Sweet Girls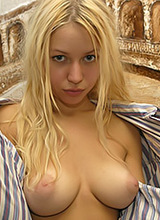 Teen Nymphos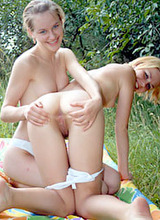 18 Years Girls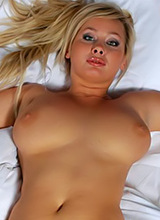 Hot Ass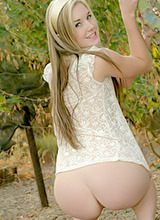 Pink Pussy Lips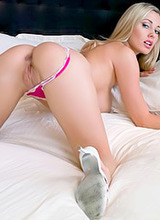 Shy and Naked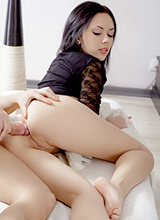 Anal Porn
Naughty Miko Review — «She is an attractive young Asian chick...»
The Tour Promises:
Naughty Miko doesn't actually offer much in the way of promises on her site. Instead she drops lots of free pictures on you. She is an attractive young Asian chick and she really wants you to come inside and see just how naughty she can be. Something tells me that with such an amazing body she will have little trouble turning guys on. The join page is where you'll find the only real promises: more than 1300 pictures, 15 hot videos, 15 wallpapers, her personal journal and a message board.
General Impressions: I'm always in the mood for a sexy Asian chick and Naughty Miko certainly seems like she's going to fit that bill. She's very pretty and I like how thin and tight her body is. She has perky little tits and there's a preview picture where you can see her groping one of them. That was a turn on since I couldn't help but imagine my own hand giving her a grope. The pictures also show her modeling lingerie and all manner of sexy outfits so I'm confident she's going to keep me aroused and excited.
The Review: The latest updates are shown on the main page and the site hasn't seen something fresh in almost two years so she clearly dropped her commitment a long time ago. In addition to the latest updates you'll see a handful of advertisements that are kept to the side so they aren't terribly annoying and you'll see a list of the 12 bonus sites that come free with your membership. It's the links to the content sets along the top of the page that will guide you to the land of Asian pleasure.
Naughty Miko produced 23 picture galleries in her time online so she obviously didn't have much interest in doing the adult modeling thing for long (either that or her site was a huge flop). The image sets come in two resolutions: 1200px and 900px. Before entering the gallery you choose which size you want to see and then you get to have fun. All the thumbnails are displayed on the first page and while those thumbs are a little small it's easy enough to find the particular scene you want. Naughty Miko doesn't want to keep you from enjoying your Asian porn.
She obviously didn't do much picture content but she did manage a fairly strong variety of outfits. There's a lot of lingerie and the first four image sets all show her posing in something lacy and sexy. I'm particularly fond of the camisoles and panty sets she loves. There's a picture gallery where she's posing on the stairs wearing something sheer and she looks marvelous. With a body like hers it's just impossible not to get horny looking at her images.
When she's not doing lingerie and costumes she might be wearing a bikini. There are several outdoor sets shot at a pool and in them she looks marvelous. I'm particularly fond of the black and silver bikini with skulls on it. Maybe she's a Raiders fan. Miko shows her naked Asian tits in every set and she often likes to grope them. It must turn her on to wrap her hands around the soft flesh and squeeze it hard. It turns me on to watch. There are a few other sets mixed in where she's wearing classy and sexy dresses and trying her hardest to get you all hot and bothered.
There's a small video section and the clips look terrific. They're pretty short – most are less than three minutes long – and they're done in concert with the picture galleries so you'll see the same outfits. She's posing for the video camera though. She talks to you and shows off her tits and models her sexy outfit. She clearly loves the attention of the man with the video camera and she preens and poses and gets you all kinds of worked up. This is a girl with great talent for performing and arousal and she puts it on display whenever she gets a chance.
The videos play at DVD quality and can be downloaded in WMV and MP4. My favorite shows her in the schoolgirl outfit posing outdoors. She's by the pool and the natural light makes her look utterly gorgeous. In another she's wearing a little red thong and she turns around and shakes her ass for the camera in a positively delightful way that's all about being alluring and sexy.
The promised journal never got started. There are no posts even though the journal is there. Clearly Miko bailed on this whole thing before it got going. The forums are empty too so there is no way to get to know this girl at all. The wallpaper section has 14 handcrafted images that are available in four resolutions and should decorate your desktop beautifully. Finally, there are 12 bonus sites that all members get access to. Two sites have hardcore sex but they're underwhelming. The rest are solo sites just like Miko's and the girls that star in the scenes are always sexy. With pictures and videos of hot chicks it's hard to go wrong.
Check some free galleries from Naughty Miko below:
Conclusion: Naughty Miko is a young Asian babe with a great body and a pretty face. Her site features 23 picture galleries and 15 videos and it hasn't been updated in more than two years. She didn't produce much content in the first place so she obviously didn't take to doing this sort of work. She poses in a nice variety of outfit types and shows her sexy tits in every set. She keeps her pussy hidden but will tease you with close up shots of her panties and such. The site is so small that it's hard to recommend a membership with great passion. She just didn't make enough content to keep you around for more than a few days. The 12 bonus sites are good though and they make it far more valuable.
CLICK HERE TO VISIT Naughty Miko