Free Teen Porn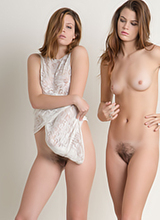 Bravo Nude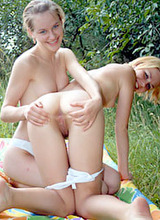 18 Years Girls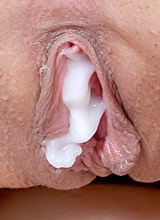 WOW Girls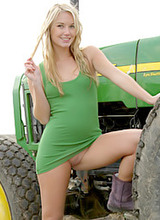 Bravo Girls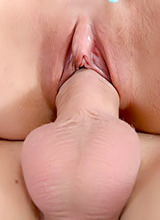 Sex TV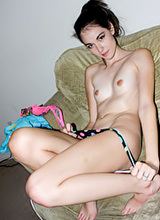 Sex 18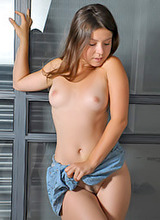 Sexy Babes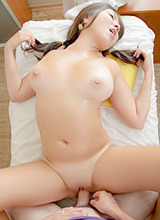 Teen Porn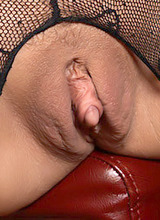 Teen Models
Nicole Star Review — «She looks young and innocent...»
The Tour Promises:
Nicole Star knows she looks young and innocent but under that exterior there's a naughty girl that loves to get naked on camera and be dirty. She loves to talk about sex and her naughty fantasies and she's turned on thinking about you. She mentions these things on her tour and then she gets busy showing you preview shots. She promises high resolution pictures at 1024px (not high resolution anymore) and zip galleries for them. She promises DVD quality videos and there's some talk of bonus sites. That's pretty much it outside of the hot pictures.
General Impressions: Nicole Star is young and awfully pretty and she has a serious and seductive look in most of her pictures that I like. Instead of being the typical teenage girl she seems to be going with a supermodel style. The product she's modeling in this case is her body and she's damn good at it. There's a nice trailer on the tour that you should check out to get a feel for what she does when she gets naked. She can really make you squirt with her amazing body.
The Review: The recent updates are the first thing you'll come across in the member's area and it has now been more than two years since a fresh scene was added. That's a hell of a long time and it's kind of sad. Nicole is smoking hot and she had a good thing going. There are spaces for the upcoming content sets but those are empty and lonely looking. Why wouldn't they take those out? You'll see links to your bonus sites and at the bottom of the page they cram in a whole bunch of ads in hopes of getting you to join other sites in their network.
There are 103 galleries listed and that breaks down to about 70 actual photo shoots because so many of the galleries are broken into multiple small parts. There's one called Badmington (which is a misspelling of badminton) that was split into four parts. They were obviously trying to stretch out the updates so they didn't have to shoot as much content. That's nice for them but in the end you get screwed. Most of the image galleries have 50-100 shots and the pictures display at 1024px. You can download them in a zip file if you'd like.
Nicole Star is just as hot as she seems on her tour, if not hotter. She has a wicked tight body just like a supermodel and given how thin she is she could totally be walking the runway for a designer instead of getting naked on her website. She's pretty enough for it too. I like that she maintains a serious look through most of her photo sets. It's a little like she's doing a fashion shoot, actually. She is a serious and seriously sexy model and she doesn't want to waste that doing silly galleries where she prances around in a t-shirt. This girl is beautiful!
She has a number of bikinis that she'll model and it will come as no surprise to learn that they're all really skimpy. She has the kind of body that can support a wicked skimpy bikini and she knows it. Nicole also dons the occasional lingerie set. I was delighted to see her in red stockings, a red lace bra and matching red lace panties. That looked fantastic on her tight little body and she had her hair done in an especially arousing style to complement the outfit. If there are any sweater lovers out there you should know that Nicole puts on a few during her picture galleries. There's a grey button up sweater that looks hot and a beige turtleneck that clings to her slim body quite nicely.
Nicole is a topless model. She will show off her tits in every photo gallery but she keeps her pussy hidden because that's only hers to enjoy. Every solo model has her own preferences where nudity is concerned and in this case the pleasure is about the body and the clothing she's modeling so I don't have a problem with her deciding to keep the pussy to herself.
The video selection here at Nicole Star is miserable. There are five scenes for download and they're usually about a minute long. Those scenes can be downloaded in WMV and play at 720x480 and 1000kbps. They don't look bad but it's such a paltry sum of content I'm not sure it adds any value to the site. In the videos you'll watch her pose and sometimes she does a little stripping or dancing. It's never more than that and it's never very long so who cares?
The bonus content is limited to two sites. One is another solo babe just like Nicole. She has blonde hair, big blue eyes and nice tits to go along with good taste in sexy clothes. The other site is a mixture of more than 25 models all producing hot galleries. They are similar to Nicole in that they take the professional modeling approach to creating content and it works really well. The site costs $34.95/month though so they really need more content than they're providing.
Check some free galleries from Nicole Star below:
Conclusion: Nicole Star is a beautiful young brunette with a decent little site. She has 103 galleries and 5 videos for you and she hasn't updated in more than two years. You get two bonus sites when you join and it's pretty close to worth the $35/month they're charging but it's going to seem a little expensive if you're planning on sticking around for more than a month. The picture sets show Nicole acting like a supermodel and pulling it off. She models classy, sexy outfits, bikinis and lingerie and she knows how to turn you. She is topless only but those little tits are magnificent so seeing them will be a treat. Her site comes highly recommend but not for more than a month.
CLICK HERE TO VISIT Nicole Star