Free Teen Porn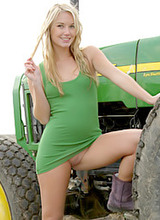 Bravo Girls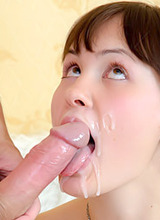 Spunky Nymphos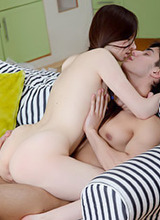 Vanilla Cuties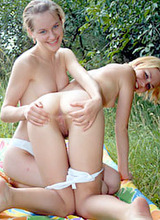 18 Years Girls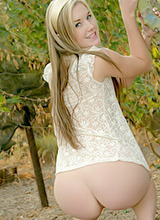 Pink Pussy Lips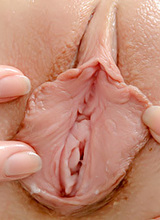 Sweet Girls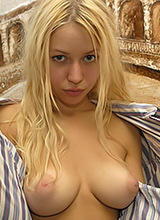 Teen Nymphos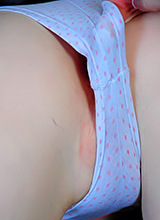 Cuties Bank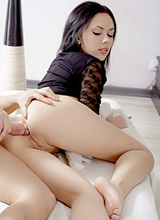 Teen Fuck
Piper Fawn Review — «Piper Fawn is a cute young model...»
The Tour Promises:
Piper Fawn used to be a really shy girl and then she fell in love with the camera lens. That's a common story on solo girl sites and it's always fun. This chick has red hair though and that separates her from most of the other gals competing in this space. She promises you hot videos, many pics and weekly updates. That's pretty much it for genuine promises. The rest of the tour is free pictures and streaming videos featuring the gorgeous young chick showing you how naughty but innocent she can be.
General Impressions: Most guys dig a redheaded chick with a tight young body and Piper Fawn is most definitely that girl. I just watched her preview videos and her body looks even better in them than it does in the preview pictures. That's because she's moving like a stripper. It's not the most innocent thing in the world but I don't give a damn about that. I just want to see her shaking that ass and modeling those perky tits for the camera. Such things are always a pleasure. Hopefully Piper can deliver a decent content collection.
The Review: They get the member's area started with six advertisements for other solo babe sites and links to the 29 bonus sites that come with your membership (more on those later). They list what are supposed to be the most recent updates but it's been many years since they actually added something fresh so the site is static. Under the updates they slap up a whole bunch more ads. It's overkill and it seems a little tasteless considering they just asked you to pay $34.95 for a month's access.
There are 268 galleries to browse but they're being a little bit sneaky with those. Most of the photo sets are broken into 2-4 parts so in reality you're getting 80-100 shoots. That's still a whole lot but it's a little frustrating to browse them because they're not added in order. You end up having to search to find all the different parts and it's unnecessarily frustrating. They did it that way so they could stretch out the updates and make it seem like you were getting more content than you actually worth. It's not necessary anymore because she's not updating anymore.
Most of the image galleries have right around 50 shots and they're displayed in the typical thumbnailed gallery style. The images are 1000px and they look good enough but won't blow your mind with their size. You can download a zip file of each gallery so you could join all the broken apart galleries together on your hard drive.
The galleries are far from boring even if you've gotten tired of the girls that wear nothing but tank tops and t-shirts when entertaining their men. This beautiful babe mixes it up enough that it's always interesting. She'll throw in a sexy pair of socks or a bikini under her top. She'll wear a schoolgirl uniform or some other sexy costume every now and then. She dressed up as a bunny for one of her image sets. She's inventive and she brings her cuteness and her sexy body to every set to really blow your mind. The girl has talent.
Almost every set at Piper Fawn features her teen tits and her teen pussy. Since the galleries are all split into parts sometimes the first part won't feature any pussy nudity but everything else has it. She has a magnificent body with milky white skin and it's very nice of her to show it all off when she strips nude. She's quite the generous girl, as you'll discover. She plays with her pussy a little bit in some of the sets. She'll run her fingers along it and masturbate just a touch. It's nothing heavy but it's interesting nonetheless. There are also several galleries that emphasize her sexy feet. If you have a lingering foot fetish you'll get a kick out of that.
The video collection is considerably smaller with only 68 clips, many of which are just halves of bigger clips. Since none of the videos are longer than ten minutes this is even more egregious than in the picture sets. The movies are still hot though. They play at 720x480 and 900kbps so the quality is not up to standards. That's a function of the site not having been updated in half a decade though. The real shame is that they only have one screenshot per video. It's difficult to tell what you're getting with just one picture.
The videos are astounding though. They're not high quality but they're still my favorite part of the site. This is because the beautiful Piper Fawn masturbates in them. She spreads her legs and fucks her teenage pussy with a dildo in several of the clips and as a guy that loves young chicks like this I can't get enough of that. She seems to orgasm on camera too and there's great pleasure in that. I do so enjoy watching her cum hard on camera.
There are 29 bonus sites that come with a membership to Piper Fawn. Most of those sites are solo girl destinations just like Piper's. You have every kind of babe available from hot blondes to sexy brunettes to raven-haired hotties. There are a few sites that collect all kinds of girls and those are pretty interesting too so they all do something for you. There are two tranny sites that are way out of place in this collection but if you like chicks with dick they are there to be appreciated.
Check some free galleries from Piper Fawn below:
Conclusion: Piper Fawn is a beautiful young lady and with her red hair, perky breasts and hot ass she makes a lovely site. You can enjoy her body in her picture galleries and in her videos you can watch her masturbate with her fingers and her many toys. She likes to make her body feel good with the various tools of pleasure and she likes to make you feel good. She poses in cute outfits, the occasional lingerie set, socks, stockings, bikinis and more. They all look good on her tight young body and she's always smiling her bright smiles. The site is well designed and easy to use and the only annoyance is how they break the picture galleries and videos into multiple parts and add them out of order. She hasn't updated in years but that's a minor issue. This is a solid site with 29 bonus sites so it's a pretty damn good value.
CLICK HERE TO VISIT Piper Fawn