Free Teen Porn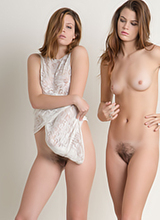 Bravo Nude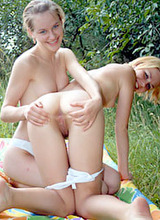 18 Years Girls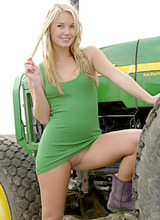 Bravo Girls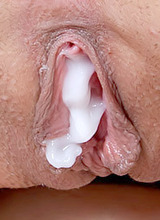 WOW Girls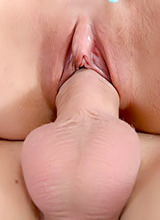 Sex TV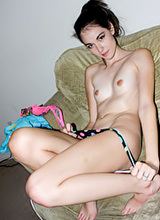 Sex 18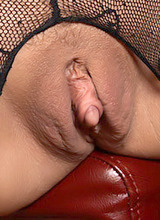 Teen Models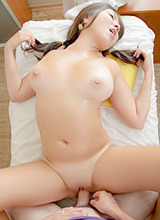 Teen Porn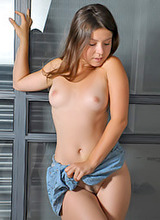 Sexy Babes
Planet Camdyn Review — «she has cute little tits that make her look eternally youthful...»
The Tour Promises:
Camdyn has really great hair. In the picture that greets you on her tour the girl looks freaking amazing and that long brown hair of hers is tremendous. There are a number of promises made on the tour. They include webcam videos, live chats, high definition movies for download, high resolution photo sets, self-shot pictures and a blog so you can read up on her life. You can follow her Twitter feed for info on that as well. On the next page the pictures of her in the schoolgirl outfit are tasty and seem to indicate some naughty desires on her part. You can also check the updates to see if she keeps her promise of adding new content frequently.
General Impressions: I like what I've seen on the tour for Planet Camdyn. This particular girl is right in my wheelhouse as far as the kind of babes I'm attracted to. I really like her pretty, sweet face and her long brown hair just magnificent. Her ass is hot as hell and she has cute little tits that make her look eternally youthful. She writes that she has been surprised by how well her photo shoots have turned out and how good she looks on camera but she really shouldn't be. Considering how pretty she is it seems like a sure thing that the work would have turned out well.
The Review: An email address for Camdyn is provided at the top of the member's main page. I have no idea if she's the one answering it but it's pretty cool that she might be. The latest updates are listed on the main page but the design is too tight and narrow and it looks sloppy. The update schedule is posted on the top of the page and if you browsed the tour you probably saw that she promises you something new 5 days a week. That would be one picture gallery, one high definition video, one blog post and two cam sets. If she can stick to that schedule it should be a beautiful future for this site.
The photo galleries are divided into high resolution shots and self shots. At the moment the self category is empty so you can't even click on it. There are 13 galleries in the high resolution section and at 1600px they get the job done in terms of picture quality. There's a smaller version available at 900px and making that selection is easy from the thumbnailed page. It's a small thing but I found it really annoying that they have a banner ad for another site at the top of every gallery page. This is a small site and they don't give you any bonus content. They're perfectly fine advertising another site they own and trying to milk you for money though. They should be giving you free access to that other site to make the membership actually seem worth the $24.95/month they're charging.
There are no zip files for the picture sets so if you want to download you'll have to grab each individual image. They're sexy sets, too so I can imagine you might want to save them. Each is built on the back of Camdyn's beauty. They put her in something skimpy and then have her do a total tease gallery. Camdyn doesn't actually show us her naked tits or pussy. She takes her top off in every set and shows lots of skin but it never quite gets to the point where she's letting hip hang out. She's a tease and that's what teasing girls do. Luckily she's beautiful enough that you're just going to be titillated, aroused and hoping for more instead of annoyed.
Once you have that boner you can move to the video section. At this point it's pretty disappointing with only two movies, both of which are less than five minutes long. Planet Camdyn was just recently launched so it's not terribly surprising that she doesn't have much but it's still a bummer. How long does it take to film a five minute video? The high definition content is delivered and the movies look terrific at 1280x720 and 5000kbps. They download quickly too.
In one she's wearing a red ruffled lingerie set and shaking her booty at the camera. Much of the video concentrates on her ass and it looks good enough that it totally deserves that kind of attention. The other shows her in plaid panties. Your only option is to download the videos in WMV and there's only one screenshot for each. That seems spectacularly lazy because it is!
At this point there are no indications that Camdyn actually does live cam shows. There's a button on the webcam page to visit her live cam but it doesn't work. There's also no schedule indicating when you should show up for the live shows and if she did them I assume they would work hard to make sure people showed up. There are eight videos she filmed with her webcam though. They seem to be done in her house and she has the thing pointed at her while she puts on sexy outfits and shakes. It's more teasing and it's more of her beauty so it's awfully appealing. She's been updating her blog regularly and most posts consists of a little information about what she did that day or what she's going to do. It's not terribly revealing or interesting but it's a good way to get connected.
Check some free galleries from Planet Camdyn below:
Conclusion: Planet Camdyn has the foundation of a good site. The young model at the center of it is pretty and has a tight little body. She loves to pose in a variety of outfits and teases you like crazy without showing too much. There are high definition videos and high resolution picture galleries. The site is really young but so far the updates are coming regularly. As far as I can tell there are no live webcam shows and there's no indication that they're planned for the future. It's not quite the site they said it was but it's pretty good and there will be pleasure if you join. It's a little expensive for what they're offering at the moment (July 2010) but Camdyn is a hottie and her content is high quality.
CLICK HERE TO VISIT Planet Camdyn