Free Teen Porn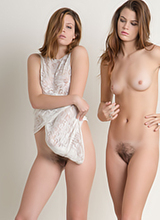 Bravo Nude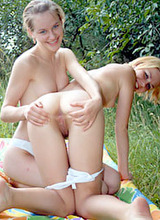 18 Years Girls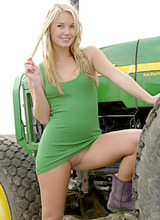 Bravo Girls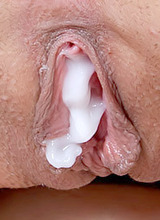 WOW Girls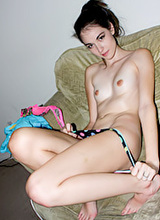 Sex 18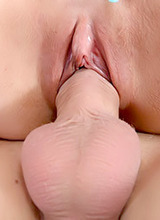 Sex TV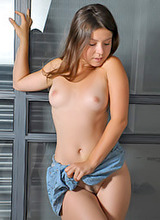 Sexy Babes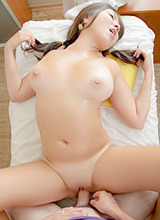 Teen Porn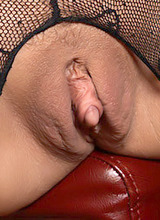 Teen Models
Planet Katie Review — «she's a pretty girl with a terrific body...»
The Tour Promises:
Apparently Katie of Planet Katie has been away for a while. On the tour most of the text talks about how she's glad to be back and shooting for her fans again. She's a pretty girl with a terrific body so it seems like a good thing that she's doing content again. The tour promises you webcam shows, live chats, high definition videos, high resolution photos, a blog and self shots from Katie. There's a page with what are supposed to be the latest updates so you can check it out and see if she's still adding fresh content by the time you're reading this review and thinking about a membership. She promises to update five times a week but I would be shocked if she could keep that up for any length of time.
General Impressions: There are pictures of Katie has a blonde and as a brunette on her tour and she looks terrific as both. I like her better as a brunette on the opening pages of the tour. You should visit to see what you like best. Judging by what I've seen in the free area she seems to be a cute young chick with a great body that models lingerie, cute tops, bikinis, denim skirts and shorts and that sort of good stuff. It should be a simple and beautiful collection of content and I'm looking forward to seeing what the member's area holds.
The Review: The original Planet Katie was launched in 2005. The site wasn't updated for long and now it has apparently been re-launched. There are 32 galleries and 11 videos at this point. The latest content is dated just a few days ago but that's also all the content since apparently the site was just re-launched on June 25, 2010 (that's about a week ago). Where did the content she used to have go? Is that everything that's on the site at the moment? I don't really know the answers to these questions and I'm not really sure she's actually shooting fresh content but let's just talk about the site on its merits and forget about all those unanswered questions.
On the member's main page you'll find the most recent updates along with links to the content sections of the site: photos, videos, webcam and blog. She has an update schedule up that details five updates a week: two webcam shows, an HD video update, a blog update and a picture update. At the moment there are no high definition videos on the site though and there's no information about the actual webcam shows or even a place to see a live show. Instead there's a webcam archive that's completely empty. When does she do these shows? Where is the link to the actual cam so I can watch the shows on Sundays and Wednesdays? Is the webcam content planned for the future when the site gets going a little more? Again, it's impossible to answer because there's absolutely no information about it anywhere on the site.
If you read Katie's blog you'll see a post about how she's annoyed that people are skeptical that she's actually re-launching her site. Apparently she hasn't started shooting anything new yet so all the old content is being uploaded. The site is be redesigned and the guy that runs the thing is really busy. Maybe that's why it seems completely half baked at this point. I would question why they bothered taking the site live when they knew it wasn't yet complete? Doesn't that just leave a bad taste? At this point she hasn't actually re-launched. She's just in the process of doing so and she's asking you to pay and have faith that she'll get around to creating content for it in the way that you expect.
In all the picture galleries Katie is a blonde. She has a tight, youthful body with perky tits and a nice ass and she does tease content. She takes most of her clothing off in every set but she doesn't show her naked nipples or her pussy. She's happy to show us tons of tit flesh but the nips never quite make it out. The ass is visible thanks to all the thongs in her closet but the pussy stays hidden. It's pretty close to full nudity but if you need everything to get off then you should steer clear of Katie.
Her outfits include bikinis, plenty of different lingerie sets, t-shirts and denim skirts and the occasional dress. It's pretty much what you'd expect from a cute girl like this and when she puts her body out there it's awfully easy to get aroused. Some of the pictures are blurry and probably should have been eliminated from the gallery. That's a fairly rare occurrence.
At the moment (early July, 2010) there are no high definition videos available. Instead you get 11 exceptionally low quality movies. They play at 320x240 and 450kbps. That's roughly as bad as a video can get online. They're obviously the stuff she shot five years ago and as such they're hard to get real excited about. They have an amateur look and feel and it appears that she set the camera up herself and is filming everything herself. Most of the videos show her modeling her clothes and teasing her ass and some of her sweet breast flesh without quite showing all the nipple. There's only one new video. It plays at 640x480 and 3000kbps and it shows Katie walking around in an Abercrombie long sleeve top and pulling it over her tits to show them off. She even gives a little flash of nipple. Her hair is brown in that one so it seems fresher than the others and it's much higher quality. It's not HD but it may be a sign of things to come.
Check some free galleries from Planet Katie below:
Conclusion: At the moment Planet Katie is not the site she says it's going to be on the tour. There are not high definition videos; there are no webcam shows; there are self shot or phone pics; there are no live chats. Instead, you the picture galleries that were on her site five years ago when it launched and ten videos from that time. There's one newer video and that's it for something produced recently. There are no bonus sites either. If she starts to update the site and shoot new content then it will soon be worth the money. If she doesn't start t update or provide the webcam shows she promises then it won't. Given how many new pictures there are on the tour I would tend to believe that she's going to start updating and giving the people what they want to see.
CLICK HERE TO VISIT Planet Katie