Free Teen Porn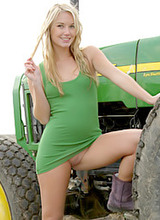 Bravo Girls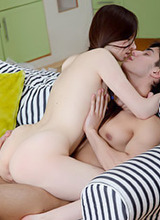 Vanilla Cuties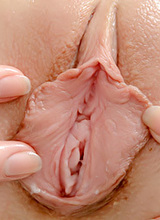 Sweet Girls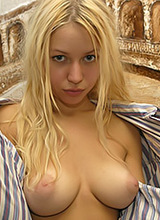 Teen Nymphos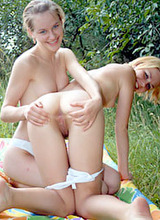 18 Years Girls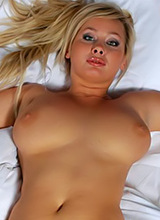 Hot Ass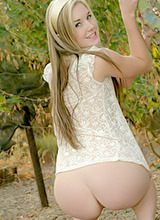 Pink Pussy Lips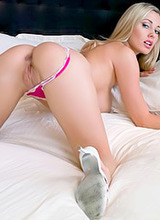 Shy and Naked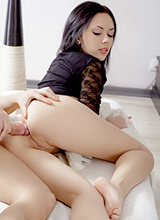 Anal Porn
Planet Kristen Review — «she is a cute young lady with a lovely body...»
The Tour Promises:
I like that the tour for Planet Kristen makes the promises right up front. On the first tour page she says that inside you'll find webcam videos, live cam chats, high definition videos, high resolution pictures, self shots and a journal she keeps updated with fresh information. Then there are the pictures of her and she's a cute young blonde with a seductive side so it seems like it's going to be a fun and sexy site. The second page of the tour shows that she's updating regularly with fresh sets and should ease any content concerns you might have.
General Impressions: Planet Kristen is home to a cute young lady with a lovely body and I'm excited about seeing more of her. I want a taste of that hot ass and a look at those luscious lips. I want a little bit of what she has to offer in a big way. I'm especially intrigued by her seeming ability to shift from being the cute girl to being the naughty seductive hottie willing to do anything it takes to get you into the bedroom. This should be a great deal of fun.
The Review: The lovely and talented blonde welcomes us to Planet Kristen with a short note. By all accounts her site is just a few months old and she's still fresh to taking pictures and doing videos and having fun being beautiful. The design is satisfactory and the latest updates are featured on the main page with new content sets coming five times a week by her calendar.
On Mondays you get a high definition video for download. On Fridays you get a picture gallery for viewing. On Thursday she adds a blog post. On Sunday and Wednesday it just says cam and it's not entirely clear what that means. The webcam archive has six picture galleries and five videos for download but that's anywhere near twice a week for as long as the site has been online. There's no information about when she does live shows and there's nowhere on the site to visit that has a webcam player so I'm not really sure if you can actually watch her do shows or if she just gets on her webcam and records a little bit of content. It's puzzling, to be honest.
The picture section is home to 14 galleries at the moment. The galleries display at 1600px and 900px and you can choose which resolution you'd prefer on the gallery page. There's a description and a preview thumbnailed for each before you start browsing and beating off to the full sized pictures. There are no zip files offered. Most galleries have more than 100 images and the photography is largely good. You'll see a few blurry images here and there but it's nothing to get concerned about. There are also two galleries of self-shot pictures and those display at varying resolutions, although they were all big enough to look good.
Planet Kristen is home to an exceptionally beautiful and arousing young blonde. Her hair is roughly shoulder length so it's shorter than most girls. It really works on her though. It gives her a little bit of edginess that ends up being really attractive. She has a nice body with a perky set of tits at the perfect size, a super sweet smile that she's really generous with and an incredibly tight ass. Seriously, you have to see the booty on this girl to believe it because it's freaking amazing. On top of that her skin is nicely tanned - it's not too dark but dark enough to give her that sexy quality.
The picture sets are topless only - her young pussy stays hidden. Her tits are fucking hot though so you'll be pleased to see them come out. She tends towards sexy stuff when she's coming up with something to wear. Lingerie makes frequent appearances and the schoolgirl outfits are entertaining. Whatever she's wearing tends not to stay on for too long anyway. The self-shot pictures are terrific in that she's almost always wearing something really hot or is topless. I like the amateur feel of those, too.
There are four high definition videos available and they play at 1280x720 and 5000kbps. They download quickly and most are pretty short - less than five minutes in general so you don't have to worry about waiting long for your pleasure. There's a description of the scene to give you some idea of what the hell is happening. Usually it involves Kristen showing off her young ass and her lovely young tits. Both things are fucking hot as hell and it's awfully easy to appreciate her looking good. The movies are so short that ultimately there isn't much too them.
The webcam content is the same way. The cam videos are made in her bedroom and she dances for you. My favorite has her in a tight red satin slip where she walks around the room, shakes her ass a little and runs her hands all over the super soft lingerie. I just wish she did actual webcam shows and by all accounts that's not the case. Her blog is updated every week like she says it will be but the posts are typically really short and a little less than informative. It's really not a great way to get in contact with her. The lack of bonus content is frustrating because I know the folks that run this site have several others in the same niche and they're just not letting you have access to them. Instead they want you to pay $24.95/month for the rather meager offerings here. That won't be the case forever but it is the case now and it's a tad frustrating.
Check some free galleries from Planet Kristen below:
Conclusion: Planet Kristen is where this young blonde with a great body makes her home online. She takes her clothes off regularly and lets you see her perky tits and her fabulous ass. She keeps her young pussy hidden away and that's just fine. The rest of her is hot enough to more than make up for it. As of this writing (July 2010) the site is small and updating with a new picture gallery and a new video weekly. The movies look good and the picture sets are high resolution. All these things are good and if they continue it will turn into a powerhouse of porn. She's hot enough that even now it's worth checking out.
CLICK HERE TO VISIT Planet Kristen