Free Teen Porn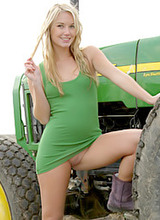 Bravo Girls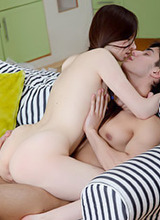 Vanilla Cuties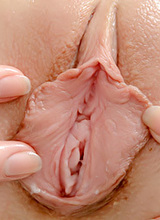 Sweet Girls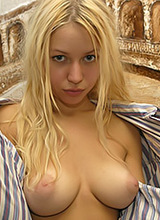 Teen Nymphos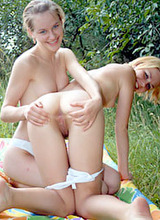 18 Years Girls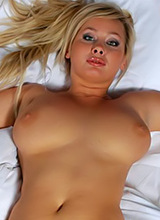 Hot Ass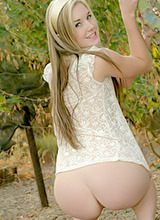 Pink Pussy Lips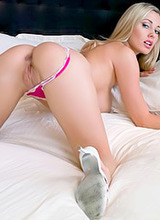 Shy and Naked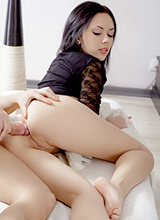 Anal Porn
Planet Mandy Review — «she has a marvelous ass...»
The Tour Promises:
Planet Mandy is where you can experience this beautiful young brunette and her splendid young body. The tour is light on promises until you get to the final page. Then they give you a little bit of information about what you can expect. That includes 2 new photo sets every week, hot high quality videos, cam archives, photos of her friends, her email address, exclusive content and tons of photos and movies. It sounds like a good pitch, although that's pretty close to what every other solo girl promises.
General Impressions: It's a little worrisome that the recent update they tout on the tour is from March 28, 2010, which is nearly four months ago now. I'm also not a fan of girls that have zip stores where they sell fully nude sets for exorbitant prices (Mandy has one of those with four sets; one where she gets fully nude solo costs $30 just for the pictures and a video!). I am a fan of her big breasts and her pretty face though so even if the site is no longer updated and there's no actual nudity I suspect I'll have a good time with it.
The Review: Mandy tells us she's a sweet college girl from Texas on the member's main page and she thanks us for joining the site to check her out. There are two tiny ads on the page but otherwise it's empty. Her email address is offered by when you consider that the site is no longer updated I would be surprised if she was still answering her mail. It's always worth a try though!
The member's area is fairly sizable so before stopping updates she must have been around for a while. There are 103 picture galleries to browse but it would be more accurate to say there are roughly 65 photo shoots to browse. Many of the shoots are split into two galleries, thereby artificially inflating the content count. The galleries are organized 8 to a page with a title and a small thumbnailed preview picture. When browsing they're laid out in a typical way with rows of clickable thumbnails. There's a dropdown menu so you can select the resolution of the full size image. Large is 1600px and small is 900px.
I was generally impressed with the photo quality. The pictures are sharp and the composition is usually good. They don't get terribly inventive with the angles used but there's not really any call for that when making this sort of content. The important thing is that you get clear, beautiful views of Mandy and her hot body. They accomplish that with ease.
The outfits chosen tend to vary from cute to sexy and back again. Sometimes it's as simple as a t-shirt and shorts and sometimes she throws on lingerie and does all that she can to make you cum quickly. Her hair color changes occasionally. Sometimes she's a dirty blonde and sometimes a full brunette. With her I prefer blonde but your taste will no doubt vary. The important thing is that you get to see her super hot nudity.
27 videos grace the member's area and they're all available for download as full length clips in WMV. For each movie there's a tiny screenshot and a title. For some the length is provided and it's rare for a clip to go more than four minutes. They're short, entertaining shots of her doing solo posing and if they were much longer they would likely get boring. Video quality varies depending on when they were added, I presume. The lowest movies play at 320x240 and roughly 900kbps and the best play at 640x480 and 3000kbps.
My favorite movie features her riding a pillow like she would a cock. She has it between her legs underneath her and she's bouncing up and down with a smile on her face. The whole point is to plant in your brain the idea of having her ride your cock and of course that's precisely what will happen. She looks really good bouncing up and down too. In another interesting flick she's washing her car topless and she gets lots of soap on her boobies. They look splendid when wet and slippery.
Mandy has a marvelous ass and in her solo videos you can expect to see plenty of it. She just loves putting on a sexy pair of panties so she can turn around and wave the booty in your face. Her ass looks particularly good in the Christmas skirt she wears. It's red with fuzzy white trim and it's short enough that when she turns around you see the butt cheeks. They look splendid and she will totally turn you on.
The webcam archive features five movies and they're awfully similar to her regular movies, just lower quality. She's dancing solo in front of the camera and since you can't see any of what she's chatting that part is useless. There's one picture gallery from a friend with a brunette posing as a schoolgirl. There are links to a journal and forum but both of those just go back to the main page so they don't exist. There's no bonus content at all, which is exceptionally annoying. Planet Mandy is not updating and it's not particularly large. The folks behind it run several other Planet sites featuring other solo babes but they want you to buy each separately. Without the updates it's worthless after a month.
Check some free galleries from Planet Mandy below:
Conclusion: Planet Mandy is a decent-sized site starring a young brunette with big tits and a super hot and tight ass. She has 103 photo galleries (about 65 actual photo shoots) and 27 videos for download (plus 5 webcam videos). She doesn't update though and hasn't in several months. There's no personal information about her and there never will be. You get the pictures and videos for your money and that's it. It's certainly worth a look if you're really keen on what she provides as a physical being but the joy doesn't last past that 30 day period. The lack of zip files for the picture galleries is awfully annoying.
CLICK HERE TO VISIT Planet Mandy