Free Teen Porn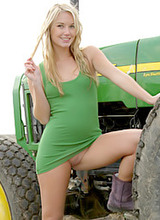 Bravo Girls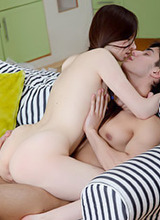 Vanilla Cuties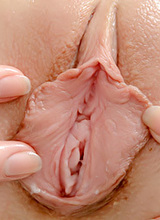 Sweet Girls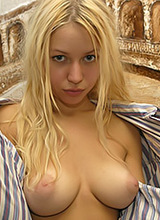 Teen Nymphos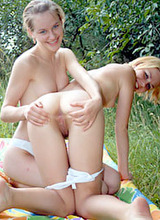 18 Years Girls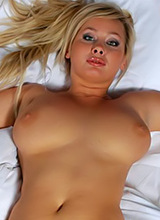 Hot Ass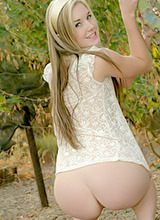 Pink Pussy Lips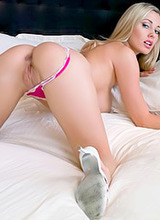 Shy and Naked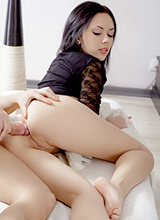 Anal Porn
Planet Nikki Review — «Her butt looks fantastic from every angle...»
The Tour Promises:
The tour for Planet Nikki opens with two great pictures of her ass and they're both fantastically sexy. Then she promises you live cam shows, hot videos, a daily journal and sexy videos (that part seems redundant). However, the last update is listed as being March 28, 2010, which would be more than three months ago. She gets a little more specific with the promises on later pages. They include two new photo sets per week, a message board to chat with her on, her private email address and her AIM screen name so you can chat with her. If she can deliver on those things it should be a terrific site.
General Impressions: Most of the pictures on the tour focus on Nikki's ass and with good reason. Her butt looks fantastic from every angle. It looks fantastic when she's wearing a skimpy little skirt and fantastic when she's bent over. It looks fantastic when she's in a thong and fantastic when she's not wearing anything. It's brilliant stuff and she has a nice set of tits too. Physically, Nikki has plenty to offer and I'm thrilled at the prospect of seeing more.
The Review: A short note from Nikki greets you when you enter your username and password to gain access to the protected area with all the delicious solo girl porn. There are two little ads on the main page but otherwise it's empty. Under the header you'll see links to the pictures, videos, webcam, friends, store, journal and forum. The site is no longer updated and hasn't been for quite some time, years in fact. The content is laid out in an easy to use manner and you won't have any trouble finding the Nikki pleasures you crave.
There are 55 picture galleries to browse. A lot of the photo shoots have been broken up into two galleries so you're getting closer to 35 actual shoots and that's the real number as far as I'm concerned. There's a preview thumbnail and a title for each gallery on the browsing pages and then you can jump right in and get it on with this naughty gal. They are typical thumbnailed galleries and with a little dropdown menu at the top of the page you can control the size of the full pictures. Your choices are small (900px) or large (1600px). I always go with the large! Sadly, there are no zip files for download.
As I expected from my time with the tour Planet Nikki places serious emphasis on the ass of this beautiful brunette chick. It's not hard to understand why. She has one of the finest booties in the business. There's plenty of flesh down there but it's not fat or flabby in any way. It's just perfectly tight and sexy and when she bends over it's impossible not to dream of giving that tasty ass a good smack and driving yourself into her from behind.
Of course, she's a little bit of a tease. I couldn't find any pictures where she does full on frontal nudity. There are plenty where you can see her naked boob from the side or you can catch a glimpse of her nipples. There are others where she's dressed in sheer lingerie and facing the camera so it's basically the same thing as seeing her topless. Just know that she's a tease. I think that makes the content even more titillating but your thoughts may differ.
There are 18 videos for download at Planet Nikki. All the movies are listed on the same page and you get one small thumbnail and sometimes a description to help you decide which to download. You just right click on the thumbnail to save the movie and having more screenshots or a bigger description would have been nice. The videos vary wildly in quality. Some are high definition at 1280x720 and 5000kbps and others are 320x240 and 450kbps. I get the feeling that there wasn't a ton of effort put into the videos. Some look like she setup a camera in her bedroom and shook her ass for a few minutes.
It seems like Nikki's unwillingness to give us a full frontal view of her nipples is part of what drives her to focus so much of her content on her beautiful ass. Almost all the videos show her turning her booty towards the camera and shaking it like a hottie. The Christmas video is particularly arousing. She's standing there totally nude with a Christmas cap on her head and she manages to hide her pussy and her tits from you while showing everything else. There are times when it seems like you're going to get a view of the box and then she snatches it away! It might sound like a recipe for blue balls but it's tremendously arousing.
The pictures and videos make up just about everything Nikki has to offer. There's one archived webcam show you can download but she clearly never got into doing those on a regular basis. There's one bonus gallery featuring a beautiful young lady named Sarah. There's a store where you can buy fully nude content featuring Nikki. For one picture gallery and video where she takes all her clothes off and shows her ass and pussy they charge $36. The girl-girl set she does with her friend Sarah costs $40. I can't believe they're asking that much money for two content sets. It blows my mind. The promised journal and forum don't exist.
Check some free galleries from Planet Nikki below:
Conclusion: Planet Nikki is a decent site with 55 picture galleries and 19 videos to offer those who join. It's no longer updated and there's no bonus content. For $25/month I would have thought they'd offer more or give you access to the many other solo girl sites they run but it is not to be. Nikki is a splendid brunette with one of the finest asses in the business and a mind for teasing men like crazy. She loves to drive you wild with that booty so get ready for tons of it if you join. While she takes her clothes off in every set she never shows her pussy and she tends not to show her nipples, especially in a full on kind of way. Nikki is certainly hot enough and comfortable enough on camera to be worth a month's membership if you love the way she looks on the tour.
CLICK HERE TO VISIT Planet Nikki