Free Teen Porn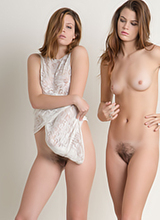 Bravo Nude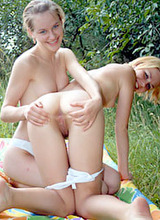 18 Years Girls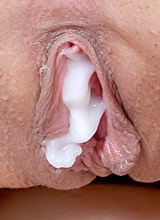 WOW Girls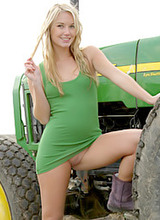 Bravo Girls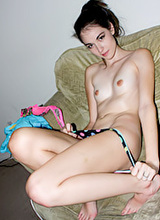 Sex 18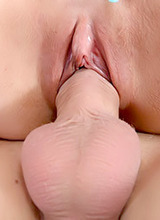 Sex TV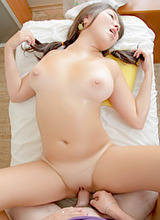 Teen Porn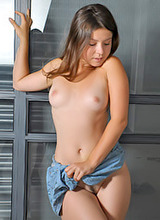 Sexy Babes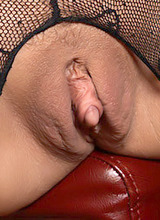 Teen Models
Princess Cameron Review — «you get to see her shaved pussy in plenty...»
The Tour Promises:
Princess Cameron is a sexy blonde and her site offers a fantastic tour with lots of free pictures, a great design and plenty of titillation. If you're not feeling all hot and bothered by the time you're done with it then there must be something wrong with you. This chick is all about getting you excited. Check out the picture of her in the shiny gold bikini outdoors. Smoking! All of the promises are sort of silly: exclusive content, fully nude, downloadable zips and videos, etc. The pictures are promised at 1024px and the videos are mentioned in high definition and then it says 640x480 so who knows how that's going to shake out.
General Impressions: Princess Cameron is hot and I really like her natural body. It appears as though she gets totally nude and that she's pretty naughty about it. We're talking about hot pussy flashing, masturbation, playful work with the video camera and more. There are a few pictures where she's wearing entirely too much makeup but I'll get over that. Many of the preview pictures alone are enough to get me excited about the possibilities of the member's area. I'm going to have to get in there to experience fully what this goddess has to offer.
The Review: In the member's area we see the most recent additions from Princess Cameron. There are no dates on them and there are no hints of content to come so I'm assuming she no longer updates. The site has been around for a while so that wouldn't be surprising. Most solo girls don't make it past a year before they shut down their update process. The member's main page features a few advertisements for other sites and links to your bonus sites. It's nicely designed and most importantly it's easy to use.
There are 53 picture galleries and most have 50-100 images. Princess Cameron is a delicious treat in each of them and she happily puts that fantastic body of hers on display. The pictures display at 1024px and while that was high resolution at one point it's not that great anymore. They look good enough though. Some of the photography is lacking. The lighting is often a little bit off so some pictures will be noticeably darker than others. There's also some blurriness in shots here and there. Those are hard to understand since you'd think they take way more than they need and could weed out the blurry ones.
Most of Cameron's teen modeling content is solo but she does have a cute blonde friend that she brings in for some of her sets. They're on the last page of picture galleries and in six updates in a row Cameron poses with another blonde that looks a whole lot like her. Both have the same haircut and the same body type and they model in lingerie together. It's almost like twins and I think we all know that twins are super hot.
Princess Cameron has a fair number of galleries outdoors. Some seem to be her exposing herself in public. In one she's romping around in a fountain in a public park showing off her ass as she gets all wet. In others she's in the woods or just off the road once again showing off her ass in a little thong. This is a good time to mention that she has one of the hottest asses in the business. The stare at that booty is a breathtaking experience and she makes sure to show it off as often as she can. That's because she's a naughty girl that absolutely loves the attention of a man like you.
Her breasts are natural and have a nice shape with a little bit of natural sag. One of my favorite galleries shows her in a tight pink top tied under her tits. It's cropped and sexy as hell and her breasts are breathtaking. The set is absolutely fantastic because she's wearing a little pink satin skirt and a pair of pink satin panties. It's just awesome and she's going to show us what guys want to see. All the picture galleries show her getting nude so you get to see her shaved pussy plenty. She has the finest pussy lips around.
There are 43 videos so unlike most girls Princess Cameron produces just as much video content as picture galleries. The videos can be downloaded in WMV and MOV and they play at roughly 1700kbps and 720x480. The main problem with the videos is that you only get one screenshot for each. There's a short title but it can be difficult to know what you're going to see when you download a video.
Luckily what you see is almost always awesomely hot. Princess Cameron shoots her teen porn movies exclusively for you. She's not doing her picture galleries while filming it. She's showing of and it's fucking awesome. My favorite video shows her wearing white satin gloves, white stockings, white boyshorts and a tight white cropped top while she dances for us. It's unbelievably hot and you should absolutely spend some time with that set. The other ones show her dancing and stripping and playing with her pussy a little. She shows off her sexy lingerie and her cute outfits and she aims to arouse with every move. We also get some slice-of-life videos where we see her washing her car, doing her ironing and all that but in a sexy way.
There are six bonus sites available with your membership. All the sites feature hardcore fucking and they're largely populated with videos taken from DVDs. I download a couple from a site that was supposed to have ass to mouth porn and none of them actually had the atm action. They're not great sites but you do get to download everything and it's pretty entertaining.
Check some free galleries from Princess Cameron below:
Conclusion: Princess Cameron has nice site with 53 picture galleries and 43 videos for download. The content looks pretty good with a few blurry pictures in the image sets being the only downside. You can download everything at your leisure and Cameron is bound and determined to get you off with her hot body. She flashes her ass and her beautiful titties and you can see her pussy all you'd like. She will arouse you with lingerie, sexy outfits, cute costumes and lots of nudity. She dances and strips in her movies and she's very good at it. The site is small and no longer updated but they offer six hardcore sites as a bonus if you crave sucking and fucking action.
CLICK HERE TO VISIT Princess Cameron