Free Teen Porn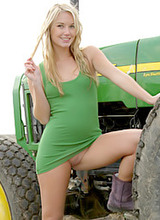 Bravo Girls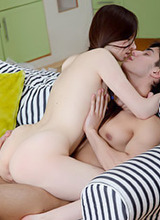 Vanilla Cuties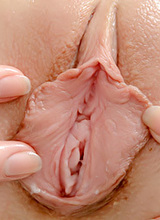 Sweet Girls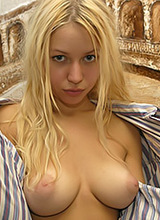 Teen Nymphos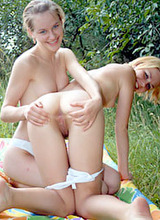 18 Years Girls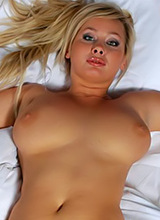 Hot Ass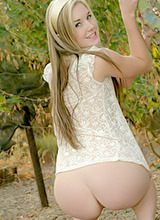 Pink Pussy Lips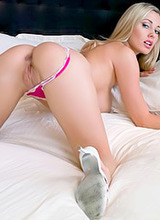 Shy and Naked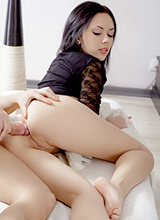 Anal Porn
Sabrina Blond Review — «Turned away by the chill she instead turns to a big hard cock...»
The Tour Promises:
The tour for Sabrina Blond is enormous as the hot chick wants to share as much free content with you as possible. There are pictures and sample videos galore. At the very top of the page she mentions that she does it all inside and then lists some of her activities: lesbian, anal, interracial, double penetration and group sex are in there so it's pretty clear that she's not your typical solo girl. She's heavy on the naughty stuff and she brings the pleasure for your delight. The fucking looks awesome. She also promises you high definition videos.
General Impressions: I can't recommend a visit to the tour enough. There's plenty of video preview content and it should be easy to get hard and even get off if you want. Sabrina is exceptionally pretty with a lithe body and she delights in getting fucked by her studly lovers and their big cocks. Her promises of doing it all are basically fulfilled right on the tour so I can only imagine the wonderful things that await me inside. Now that I've seen the tour and experienced what this beauty has to offer I can't wait to take a trip inside.
The Review: The latest additions greet new members of Sabrina Blond and it's unclear how often she's updating or if she's updating at all. Nothing is dated and that's never a good sign. Usually it means the folks behind the site don't want you to know how often they're giving you fresh content. That should worry everyone that wants to be a member. I looked around to see how much content was on the site a couple of months ago and judging by those numbers she's adding something new every week. I just wish they would be a little more transparent about that.
The site's design is super simple and beautiful. She's straightforward with what she has and what she offers. Along the top you'll find links to the pictures, videos, forum and extras. The main page has links to the three bonus sites and that's all there is to it. I went into the pictures first. There are 41 galleries listed but 8 of them are actually screen capture sets. They're not bad looking but because they're screencaps they're inevitably going to be blurry and low quality even if they display at a wicked high resolution. Each vidcap set also has a high quality picture set to go with it so it makes even less sense to browse them.
The videos can be viewed in an embedded Flash player or you can download them in WMV or MP4. The streaming clip is high definition and so are the downloadable clips. They look beautiful. You can download a full length clip or you can grab it in six parts. When I streamed the videos there was a lot of buffering and I have a fast cable internet connection. It looks like you'll need a lot of speed to keep that streaming constant.
For the most part the content here is done in episode format. Each episode comes with a picture gallery and a video. They fail to link between the picture galleries and the videos, which is annoying, but it all encompasses the same content. The site is decidedly naughty and Sabrina Blond is quite the slutty teen. She's willing to do just about anything on camera, so let's talk a little bit about it.
My favorite anal sex scene is shot poolside. She's hanging out on a towel and she's alone at first. She looks good in her bikini and she dips her toes in the pool to see how cold it is. Turned away by the chill she instead turns to a big hard cock. The dick fucks her mouth, her pussy and her asshole during the scene and she takes every stroke like a wonderfully naughty slut should. There's a great group hardcore scene that's filmed outdoors where she and two other girls entertain two guys. Throughout there are two girls getting fucked and one girl playing with cock and pussy and it's hugely arousing.
She has a threesome with another young chick and a guy and the ladies both get a little baby oil rubbed on their bodies so they look smooth and shiny. The hardcore teen threesome then gets underway with the guy taking turns fucking them doggy style. For something a little naughtier you can check out the scene where she gets dominated and the guy puts her in a ball gag while fucking her from behind and gripping her shoulders tight to get his cock as far inside as possible. There's an interracial scene where she sucks a big black guy that she meets in the park and lets him fuck her pussy hard.
Sabrina Blond does solo content too. If you want something personal you can watch her paint her toenails and chat with the camera. Along those same lines you can watch as she shaves her pussy to make it nice and clean for her next hardcore shoot. She swims in the pool with a flotation device that has a cock she can ride. She plays nude in the bathroom before showering and masturbating. The site is still relatively small with the 29 episodes but it's still growing at a decent rate and there's so much variety that it feels bigger than it is.
There's a forum where you can supposedly chat with Sabrina but I've only seen a few posts by her and it's been at least two months. Not many people have asked her questions though so perhaps if you were to be active she would follow. Members of the site get access to three bonus sites. One features another hardcore teen just like Sabrina and the two of them even appear in a few scenes together. There's an emo girl and an alt girl with their own sites and they bring forth a variety of ways for you to be entertained and aroused.
Check some free galleries from Sabrina Blond below:
Conclusion: Sabrina Blond is a beautiful teenage girl doing incredibly naughty things to ensure the arousal of the audience. You are the one she wants to turn on and you'll be delighted at how good she looks getting fucked and giving head. About half her content is hardcore and half is solo. In the solo sets she finds a way to entertain with lusty looks, sexy dances and hot masturbation. It certainly helps that her body is so young and tight and she's so beautiful. In the hardcore scenes it appears as though anything goes. She likes to get fucked in all her holes and the anal with such a small girl is tremendous. If she continues to update the site will get bigger and better and more hot hardcore content will come your way. Hopefully that's how it will go with her. The three bonus sites give you plenty of content just in case she doesn't update and they all feature beautiful girls. It's a good little network and there's good value in a membership.
CLICK HERE TO VISIT Sabrina Blond