Free Teen Porn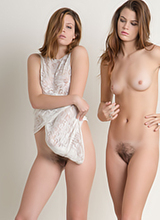 Bravo Nude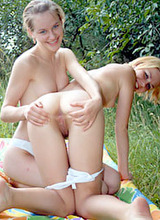 18 Years Girls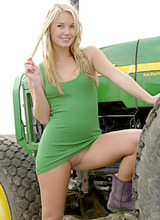 Bravo Girls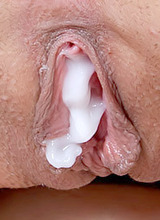 WOW Girls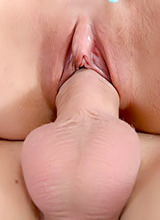 Sex TV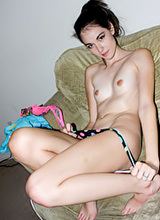 Sex 18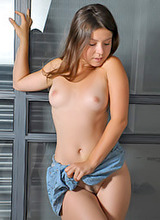 Sexy Babes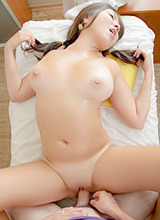 Teen Porn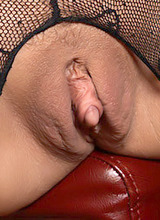 Teen Models
Sandy Fair Review — «Truly stunning beauty...»
The Tour Promises:
Sandy Fair wants to know how much teasing you can take before you explode. It seems as though she's going to push you to your limits to have some fun. She likes teasing guys and she likes getting turned on at the fact that you're turned on. She promises you exclusive pictures and videos along with high quality content and her hot body. She teases that she might get fully naked for you but she never comes out and says it. There's no information about how often she updates.
General Impressions: Sandy Fair has the biggest blue eyes I think I've ever seen. The very first picture on the tour has her wearing a white halter top with a pink headband pulling her hair back so you're looking into her eyes and they're astounding. They must be why she got the site in the first place. To go with them she has plump lips, perky tits and a super slim body that looks nicely tanned. She looks to represent physical perfection to me and I can't wait to get inside and see what else she has to offer her members.
The Review: The recent updates are listed first and it's been three months since anything new was added. Sandy Fair wasn't around all that long so her site never got all that big. It's a shame because she's a hottie and she has done some pretty great stuff so far. The member's main page also features links to the bonus sites that come free with your membership and there are a number of advertisements designed to make a little more money off of you after you pay $34.95 for one month's membership.
The first content sets are listed in February 2008 so Sandy Fair gave us fresh content for 18 months before she gave it up. That's actually pretty good since most girls can't even make it a year before they give up. The pictures are organized by the month they were added. You choose the month and see all the thumbnails from pictures that were added during that time period. Then you choose a gallery and you're off to have a masturbatory good time with the young blonde. Most galleries have 50-75 pictures and they display at 1024. A higher resolution would have been nice considering we've moved to an age where people are getting used to higher quality content. The videos are downloadable in zip files if you want a hard copy for your computer.
As you saw in the preview pictures Sandy Fair is a truly stunning beauty. She mixes cuteness and sexiness together in a way that very few woman can manage and that's reason enough to spend quality time with her. She has those incredible eyes and those big lips and they make you want to give her a hug and get a blowjob from her at the same time. Her blonde hair is always styled just right and her body is always tight and sexy. I love looking at her perky teen tits in particular. How do you find girls in the real world with breasts like that?
She's more than just a dress model though. She has a fondness for costumes and I loved those. There's one of her in a kitty cat look that you can see a picture of on the tour and it's breathtaking. She also poses as a nurse, a schoolgirl and several others. She's not big on lingerie so don't expect much in the way of bra and panty sets, camisoles, chemises, baby dolls, etc. Instead you can expect to see her wearing a variety of cute outfits that she will strip out of to show her beautiful naked body.
Sandy Fair is a topless model only. She keeps her pussy to herself and that's fine. That helps preserve her innocence and it makes the rest of the set more interesting. You know she likes to have a little bit of her purity to herself so you want to take it away from her even more. It's a tug of war sort of thing and it's a lot of fun to watch.
The videos can be downloaded in four formats. You get MOV, MP4, WMV and 3GP. The WMVs are the highest quality but they differ from scene to scene. The best clip I watched was a 1024x576 videos at 3000kbps. There's no way to tell what the quality is until you've actually downloaded the clip. There's really no way to tell what's going on at all until you've download because she only provides one screenshot and no descriptions.
In the videos she proves to be an exotic and erotic stripper doing her best to arouse the men around her. This is awfully thrilling to watch and I was more than happy to witness her beauty prancing around. She dances and when she does she can't stop smiling because she's so happy to have the chance to get you all hot and bothered. She turns on the erotic charm in those moments and that's when you'll really fall in love with her.
When you join Sandy Fair you also join eight other sites. You get access to all of them and can browse at your leisure. Six of those sites feature solo babes like Sandy. They pose, they show off their bodies and they turn you on. Some are showing the pussy and some aren't. They have two sites that feature hardcore sex and while they're not great it is nice to get a little sucking and fucking action for your membership dollars.
Check some free galleries from Sandy Fair below:
Conclusion: Sandy Fair is a goddess of beauty and she provides you with great thrills on her site. She stopped updating a couple of months ago but provided 18 months of content for us and that's better than most girls manage. The picture galleries are organized by month and proved easy to browse. Pick the month and then pick the sexy gallery you want to get you off. Sandy models a thrilling variety of outfits with a little bit of everything included. She knows you see her as a cute and innocent sweetheart and she likes to play that girl while being a little bit naughty. Her videos are sexy stripteases and dances and they prove to be marvelously arousing. Let the girl do her duty and she will have you drooling in no time at all. You get eight bonus sites along with hers so it's a pretty good deal even though $34.95 is too much for a month's access to almost any site.
CLICK HERE TO VISIT Sandy Fair