Free Teen Porn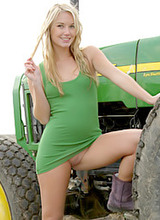 Bravo Girls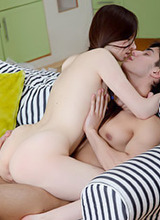 Vanilla Cuties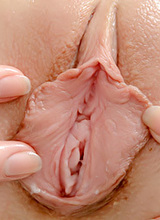 Sweet Girls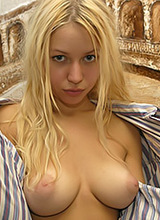 Teen Nymphos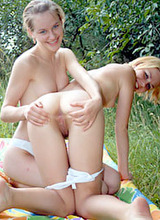 18 Years Girls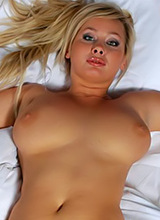 Hot Ass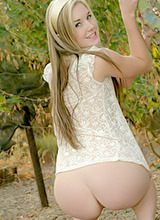 Pink Pussy Lips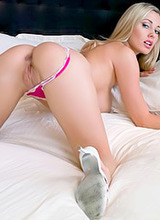 Shy and Naked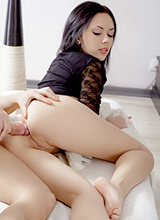 Anal Porn
Sara Sexton Review — «Truly stunning beauty...»
The Tour Promises:
Sara Sexton promises you that when you visit her site you're going to have so much fun with her! She's an 18 year old gymnast that thought it would be fun to make her own website and put up pictures and videos of her being naughty. The promises that you get to see every inch of her tight body in the member's area and that she'll be masturbating a whole lot to give her pussy pleasure. There are videos to download as well, although there's no mention of the quality of them.
General Impressions: Sara Sexton clearly has a wicked tight body that she works hard to maintain. Her tummy is taut and smooth and her breasts are small, perky and delicious looking. To get a taste of her would be a delight and I suspect that's the point. She wants you to dream of having a taste of her. She wants you to think about fucking her when she bends over and waves her ass at the camera. The preview video was fun and I recommend giving it and the tour a look before you do anything else.
The Review: 173 picture galleries and 18 videos grace the member's area of Sara Sexton. The pretty brunette with the tight body hasn't updated in a couple of years so you can count on her not updating in the future. This site has gone dormant and that's not the only problem it suffers from. Another would be the ads in the member's area. I don't mind a few since that's how business works these days but there are eight sizable banner ads on the main page and all the gallery pages and that's just excessive.
The video quality is a big issue too. The movies play at an embarrassingly bad 320x240 and 300kbps. This site was launched in 2005 and even five years ago that was low quality video. The 300kbps is really the troubling part. The low resolution you can deal with sometimes but in this case you can't really make it much bigger without incredible quality loss. If you go full screen you're just looking at a blurry mess. It's astoundingly cheap of them not to have produced a higher quality video to make available for those with broadband connections. They should be embarrassed.
In her 18 videos Sara Sexton entertains with that teen body and more importantly that teen pussy. One of my favorites shows her running around the backyard dressed like a cheerleader doing a dance. She's got her pom poms and the outfit is sexy and she's putting on a show. Cheer girls are always hot. In another quality video clips she's at the beach going fully nude without a care in the world. She doesn't mind if someone there sees her and ogles. She likes the attention and wouldn't mind all the world checking out her amazing knockers.
The 173 picture galleries display at 1000px and the thumbnails are so tiny that it's frustrating. They're squares so parts of each image are always cut off to make the square and at 100px they're so small I find myself leaning forward. There are lots of galleries though and Sara carries on the fun in the videos by modeling nude and modeling hot. She is a sensual and sexy babe and when the clothes come off the fun starts.
The athletic, tomboy-ish thing continues too. You'll often find her modeling simple stuff like a tank top and jeans or shorts over intricate lingerie sets and the like. More often than not her goal is to get naked quickly and show us the body. There are still different kinds of outfits though. You'll get the occasional bra and panty set that helps to bring out her naughty side. There are a few costumes, with the nurse being my personal favorite. There are choices for variety and based on the pictures she clearly loves doing something different for the crowd.
In keeping with her athletic nature she does many galleries outdoors. It's a perfect location for any girl looking to make teenage porn and the sunlight is quite kind to her. She always looks beautiful when posing in the natural lighting and she always manages to entertain and arouse. I like seeing her roll around in the grass without a stitch of clothing on her body. It never fails to create visions of being there with her and rolling around. Can you imagine how much fun it would be to spend that kind of time with her? It's not a big site and it's no longer updated but Sara Sexton is attractive and that's why I enjoyed her so much.
The bonus sites also help a whole hell of a lot. The best part is a 22 site network of high definition porn sites. They mostly do hardcore but you'll also find a few lesbian sites and a few tranny sites in the mix. They try to have something different for each site so they feel fresh. Many niches are visited. There are seven bonus solo girl sites, including one with HD content. It's a good time and a great value and the folks behind the site know it.
Check some free galleries from Sara Sexton below:
Conclusion: Sara Sexton brings her hot little body, her pretty smile and her great desire to show off to her own site. She does 173 picture galleries and 18 videos and hasn't updated in a couple of years. The videos are terribly low quality and the pictures display at 1000px. The site feels old and it is. The quality should be better but what Sara delivers is still worth a look. The videos are displays of her nude body along with her athletic prowess. The picture galleries are sexy stripteases from various outfits, nude modeling and some great outdoor play. She has a great body that's tight from years of sports and it makes for a real good time. When you throw in the bonus content it's easy to recommend a membership.
CLICK HERE TO VISIT Sara Sexton