Free Teen Porn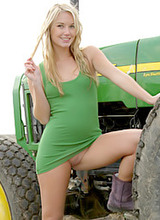 Bravo Girls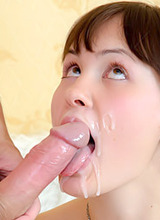 Spunky Nymphos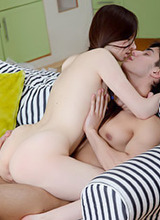 Vanilla Cuties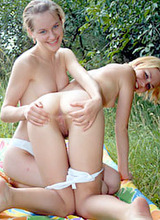 18 Years Girls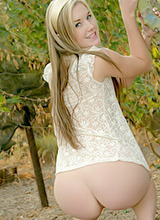 Pink Pussy Lips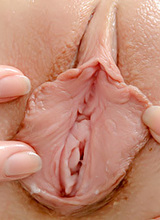 Sweet Girls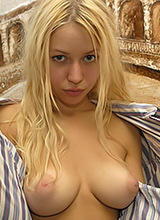 Teen Nymphos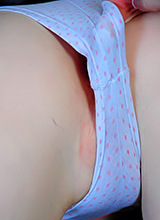 Cuties Bank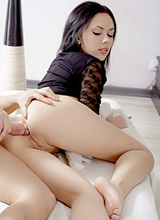 Teen Fuck
Shay Laren Review — «Girls like that are always fucking awesome!»
The Tour Promises:
Shay Laren has one of the most splendid bodies in the porn business so it makes sense that she would have an official site on which to share some of that. She drops the promises on the first page of the tour just to let you know what you're getting. These things include her entire picture collection, her most wanted video clips, a forum, her journal and bonus sites. The picture and video previews tell you that she's going to be posing in lots of lingerie and bikinis and showing off her amazing tits whenever she gets the chance. They are the reason her site exists, after all.
General Impressions: It's genuinely difficult to find a girl with the physical gifts of Shay Laren. Her breasts are listed as D cups but they look a fair bit bigger. They are all natural and the rest of her body is so supremely slender and tight that the titties seem impossible. Girls like that are always fucking awesome! She's a genetic lottery winner and she's taking advantage by showing us the good stuff. Lucky us! The site is filled with sexy pictures and videos and now you get to have a good time browsing all of that.
The Review: Despite launching her site nearly four years ago Shay Laren is still updating regularly. In recent months it's been once a week with a heavy dose of videos lately. The site doesn't seem to feature any personal participation from the model other than adding the occasional candid gallery so I'm not even sure if she works on it but there's plenty of content. The lack of the promised journal and forum is annoying because personal sites are often about having some sort of contact with the model to establish a connection. It doesn't have to be anything major. She could just post her thoughts in a diary every now and then and people could latch on and get the satisfaction they want. The fact that she promises it and then doesn't deliver is annoying as hell.
What she does deliver is a bunch of content where her big beautiful tits are front and center. The picture galleries are divided into three categories for you and in general the images display at 1200-1600px. The thumbnailed galleries are organized in a typical fashion and you're given zip files if you want a permanent copy of any set. The candid pictures aren't particularly impressive since it's a small collection. Four of the galleries show her posing in shirts for free sites that list pornstars. Those galleries are great for the people that run those sites but for the rest of us it's not really a candid set. There are five actual candid galleries and they're all pretty small. I did love seeing how exceptionally pretty she is even when she's not in full makeup. The beach gallery is a good one for that even though the pictures still look fairly professional.
There are 16 super hot lesbian galleries that the busty babe stars in and she is all about pleasuring the pussy with her tongue and fingers. They typically start with the girls dressed in something suggestive and the best are when they wear hot lingerie for you. The set where she hooks up with Crystal Klein is my favorite, mostly because Crystal is totally gorgeous with a really tight and slender body and they both get naked and full on naughty with a 69 to close things out. There are a few lesbian group sex scenes too and when these ladies bunch up and get freaky the boners are going to be popping!
Every gallery is hot though. Shay Laren is a fairly unique girl in the porn world. She has these huge natural tits but she also has an incredibly slim and sexy body. Even her ass is pretty small. I like that she changes up her hair styles from gallery to gallery. Sometimes she wants to be glamorous so she goes for something really classy and sexy and sometimes she just wants to be the cute girl that happens to have an insanely hot body. Each gallery is a new way of appreciating her breasts and they are so fucking splendid you can't miss out on it.
There are 89 videos to devour with varying video quality. The best of them play at 1280x720 and 5000kbps and look great. That's high definition, of course. They're big and beautiful and well-filmed. Others are closer to DVD quality. Everything is pleasing though. You can download all movies in a full length clip and some in smaller segments. The HD movies also offer a lower resolution version for quicker downloads.
The movies are not broken into separate categories and that's a shame. It's a mixture of solo scenes starring Shay Laren, solo scenes starring her friends and lesbian scenes starring Shay and her friends together. You only get one picture from each video and the description is usually really short. You can't really go wrong downloading everything though. As in the pictures Shay is one of the most splendid models in the world and that certainly doesn't change in her movies. In fact, seeing her natural tits in action only makes them more appealing.
I was surprised at how sensual and hot the lesbian videos were. I always thought Shay was the sort of model that relied on her big tits and didn't really do anything sexual with other girls. Then I downloaded a lesbo video and saw her making out like she was in love. It included great pussy eating action too. All the videos show that she is far more than a girl that does a few sexy poses. She embodies arousal. Members of Shay Laren also get access to six other sites. Those sites encompass several thousand glamour porn picture galleries and videos with more than 1,000 pornstars accounted for.
Check some free galleries from Shay Laren below:
Conclusion: Shay Laren is one of the hottest girls in the porn business. Her beauty is considerable but her sexual charm lies mostly in her big natural breasts and tight body. She is a genetic anomaly and for that she is worshipped and rightfully so. Her site is a shrine to her beauty with picture galleries and videos showing her doing hot solo displays and lesbian sex scenes. She eats pussy like a champ and she is well versed in how to arouse using only her beautiful body. These talents are put to use in every set and they will give you the boner you're looking for. My only disappointment is that the personal information and contact she promised is nonexistent. There are no journal or diary entries. There's no forum. You get no connection with her at all.
CLICK HERE TO VISIT Shay Laren