Free Teen Porn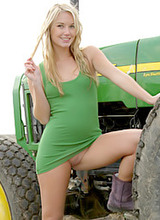 Bravo Girls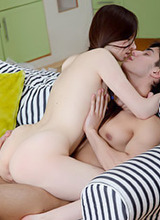 Vanilla Cuties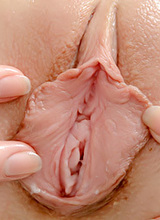 Sweet Girls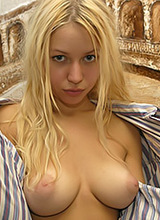 Teen Nymphos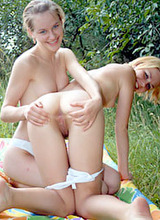 18 Years Girls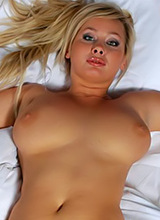 Hot Ass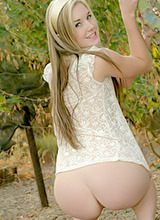 Pink Pussy Lips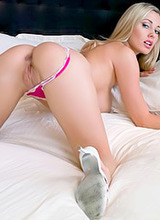 Shy and Naked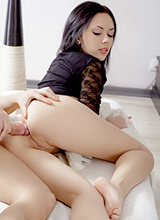 Anal Porn
Shyla Jennings Review — «take a look at her perky tits with her hard nipples and her shaved pussy...»
The Tour Promises:
Shyla Jennings is a really pretty girl. She doesn't have to promise you anything for that to be utterly obvious when you visit her site. She lists her most recent updates on the tour page and at the time of this review she was still doing something every week. Promises include the fact that you get to see her naked, you'll watch her masturbate, you'll enjoy candid and outtake pictures and she has a nice selection of videos. On the very last page of the tour you can see the numbers.
General Impressions: Shyla Jennings might be one of the most beautiful young models online. She has such a pretty face and her body is slim and tight so she looks marvelous when she gets naked. When this tasty chick shows it off she really gets you going. She is delighted to show us her tits and her pussy and her slim tummy. I can't wait to see more and I love that she's still updating regularly. The video where she vibrates her pussy was pretty damn fantastic and the many shots of her big, expressive eyes have me looking forward to seeing more.
The Review: The latest updates are detailed below her very short welcome message and she's giving you a new picture gallery or a new video every week. In between she throws up wallpapers for the guys that want to decorate their desktops with her pretty face and her smoking hot body. The bonus sites that come with your membership are listed on the main page and they've thrown in a few advertisements to try and squeeze a little more money out of you.
Along the top of the page you'll find links to all her content pages. They're organized like tabs and it's one of the better designs I've seen on a site like this. It's perfectly simple to find what you're looking for in just a few clicks and that's the idea. The pictures are where I headed first and so far Shyla Jennings has produced 70 galleries. They have 50-100 shots in general and they can be viewed in two resolutions: 1200px and 900px. Those obviously aren't great but I found the 1200px shots to be perfect for my viewing experience. Hopefully you'll find the same.
There are preview pictures of everything so you just choose the resolution you want to see for the gallery that turns you on the most and then all the thumbnails are listed and ready to be viewed. Shyla knows that on a (mostly) solo site variety is important so she does picture galleries with all sorts of outfits. I like the lingerie a lot and she gives you plenty. She has bra and panty sets that look marvelous. There are beautiful camisoles and delicate slips. The lingerie isn't her main focus though.
It should be noted that the outfits are just part of the fun. I would argue that the reason to join the site is to see her naked body because it's damn near flawless and she's more than happy to let you see everything. She will gleefully strip and have you take a look at her perky tits with her hard nipples and her shaved pussy. You would be a fool to turn down that chance, by the way.
The videos get far naughtier. Shyla is actively masturbating in them and there are a few where she has lesbian sex with Capri Anderson, an insanely beautiful young pornstar. You'll see her and Capri hanging out in the hot tub and they're actually eating pussy and kissing and fingering and all that good stuff. It proves that Shyla is more than just the girl next door or some babe posing online to turn herself and her fans on. She is a hot, orgasm-craving girl that will do anything to get you off and to get herself off. Many of the videos are available in high definition and those that aren't look great at DVD quality.
Shyla seems to do webcam shows every once in a while but you shouldn't join expecting them because they are infrequent. She has 17 of them archived for download and she gets fully nude and happily plays with her pussy so they're pretty great. The wallpapers are plentiful and they show her looking good in four resolutions that you can make your computer pretty with. There are seven galleries of candid pictures and I love them because they show that Shyla is gorgeous even when she's just hanging out. The chick is smoking hot no matter what she does. Her journal only has six entries so it's a poor way to get to know her. There's not much connection with her to be honest. I think she's hot enough to overcome that though. There are 12 lovely bonus sites that come with a membership and they each offer you orgasmic material. Two have hardcore sex and the rest feature solo babe posing and playing.
Check some free galleries from Shyla Jennings below:
Conclusion: Shyla Jennings has amassed 70 picture galleries and 68 videos (including archived webcam shows) where she shows off her fantastically beautiful face and her hot body. She gets fully naked and in some of the scenes you'll see her having full on lesbian sex with Capri Anderson. She loves to masturbate and will happily show her pussy and tits to anyone that joins. Nothing is left on the table with this beautiful girl. She craves naughtiness and you should join because it's so much fun to simply stare at her beauty and appreciate how much of it she has for us. She likes to share it and we should take her up on that.
CLICK HERE TO VISIT Shyla Jennings