Free Teen Porn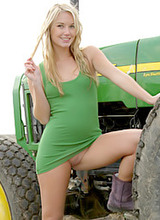 Bravo Girls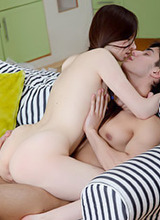 Vanilla Cuties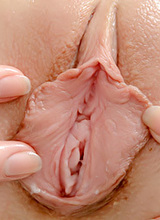 Sweet Girls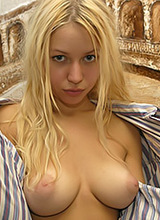 Teen Nymphos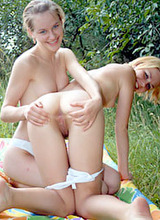 18 Years Girls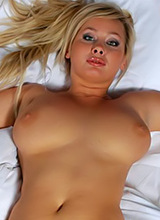 Hot Ass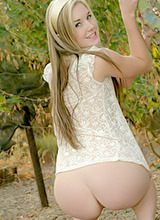 Pink Pussy Lips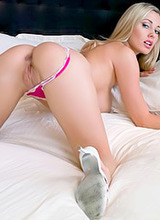 Shy and Naked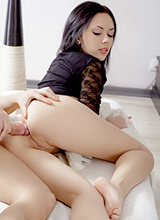 Anal Porn
Southern Kalee Review — «the hottest, horniest amateur on the net...»
The Tour Promises:
Southern Kalee calls herself the hottest, horniest amateur on the net and there's great pleasure to be had in visiting the tour because you get to see her insanely hot body and get a glimpse of the naughty play she does. The first picture you'll see shows a load of cum on her tongue so you know you're going to at least get some oral action. The latest updates are teased and it's been eight months since a new set was added so we know she's not keeping it fresh. The facts of the site are listed on the join page so visit to see the totals on picture galleries and all that good stuff.
General Impressions: I know not everyone is into fake tits but I'm a big fan, especially if I don't have to be the one groping them. If I'm just checking the chick out then it's perfectly fine that her breasts aren't real. Southern Kalee has big and perfectly round fake tits and they look awesome. She has a pretty face with a great smile and somehow she manages to look a little bit innocent as she's doing all this really dirty stuff. The tour alone is enough to inspire a boner so the member's area should be a terrific thrill.
The Review: The member's main page teases with the most recent picture and video additions, although it's already been established that the site hasn't been updated in more than eight months so they're not exactly recent. They also have several advertisements and links to the bonus sites on that main page. Everything else can be found by clicking the links at the top of the page that are sure to guide you to your destination, whether you want the pictures or the hot videos or you want to find a wallpaper to put on your desktop so you can admire Kalee all the time.
She produced 99 picture galleries before shutting it down and in those sets she intends on arousing. She offers you a high resolution version at 1200px (not exactly high resolution) and a low resolution version at 900px. You choose the one you want before jumping into the gallery and then you see all the thumbnailed on one page. They're a little small but you should still be able to make smart choices about the content you want. There's a slideshow feature that allows you to browse hands free if that's what turns you on. It's nice to be able to sit back and stroke it while pictures of this big breasted Southern girl slide by.
Most of the picture galleries have less than 50 pictures and the lighting is often lacking. The pictures look just a little too dark so it's hard to appreciate the beautiful Kalee in the way she deserves to be. Her body is so remarkably hot that it's hard to argue with being given any pictures of it though. If you've been to the tour you probably know just how fabulously sexy she is. Her breasts are big and insanely perky, her waist is totally tight and tiny and her tummy is flat and flawless. The ass is pretty great too. I would label her as physically perfect and of course she's really pretty.
It can be as simple as a t-shirt and a pair of jeans but the shirt is always going to be skintight and the jeans are going to hug that ass beautifully. She likes lingerie too and can frequently be seen modeling slutty looks. She doesn't really do cute baby dolls are slips. She does colorful bras that barely cover her tits and stripper outfits that will have you dreaming of her on stage shaking her ass for you. Every scene shows her topless and she often gets fully nude so you can see her hot pussy and her asshole. She doesn't mind fingering either.
Kalee is quite fond of oral sex and you'll spot blowjobs in many of her picture sets. The guy she's with has a big cock and he likes to grab her hair and basically push her face down onto his cock. He's not rough or forceful. Instead he's all about taking control and it looks pretty fucking hot. She seems to be a terrific cocksucker and my favorite pictures are the ones where she has her lips sealed tight around his dick and she takes him deep down her throat, gobbling it up while not letting even a little bit of it escape.
The video collection is small with only 14 clips available. 10 of those clips look pretty bad at 320x240 and 450kbps and for that reason they're basically unwatchable. It's nice that she's sucking dick and fucking but they're so low quality and the lighting in the scenes is so bad that they're basically terrible. The last 4 videos added are high quality though and they look much better. It seems to be the same camera and the same bad lighting but you can see all you need to see. Nothing beats seeing her suck cock on video because she's so enthusiastic about it and wants him to get off so badly. She is just looking to make her man cum and she is doing a damn fine job of it.
The wallpaper collection has 37 images and they come in high resolution if you want to decorate your desktop. There are even a few hardcore shots that should make you throb. Given that the site is no longer updated the bonus content really goes a long way towards making this a valuable investment. There are 12 of them. Two have hardcore sex but it's really uninspiring stuff. The rest are solo babe sites and they're all softcore. The chicks on the sites are young and pretty and they love doing dirty deeds to make guys like you horny and happy.
Check some free galleries from Southern Kalee below:
Conclusion: Southern Kalee is a stunning young lady with her own site where she can show off her beautiful body and expose us to her incredible desire. She has big fake tits that I absolutely love because they look so great on her insanely slim body. She wears lingerie and slutty outfits and is always hell bent on getting naked so she can drive you wild with desire. She sucks cock in some of her scenes and will get fucked in a few as well. The pictures look good at 1200px but there are no zip files for download, sadly. This is a good site but the lack of video content – there are only 14 scenes and 10 of them are low resolution – and the lack of updates keeps it from being a good value for your membership dollars. The bonus sites make it well worth the money though. There are lots and they bring you tons of fun.
CLICK HERE TO VISIT Southern Kalee