Free Teen Porn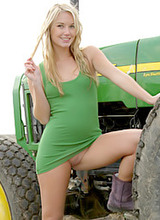 Bravo Girls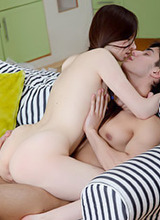 Vanilla Cuties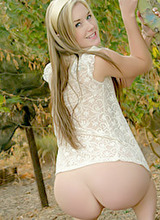 Pink Pussy Lips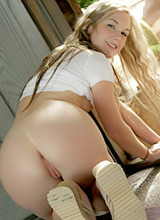 Anal Andels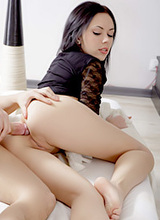 Anal Porn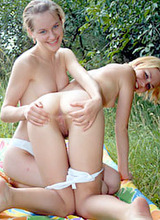 18 Years Girls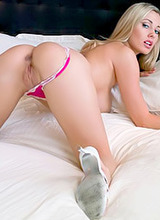 Shy and Naked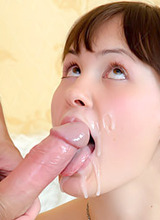 Spunky Nymphos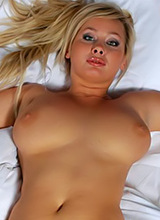 Hot Ass
Spunky Bee Review — «it's going to be fantastic watching her fuck...»
The Tour Promises:
You don't expect girls that look as young and cute as Spunky Bee to be fucking and sucking on their official site but the tour promises that you're going to see that very thing inside. They even have pictures to prove it, including one of her getting fucked up the ass. She says she's a nymph that likes to have sex every day and that some of that will show up on camera. She promises that you can flirt with her if you join. She details some of her updates on the blog and you get can a little information about her on the biography page.
General Impressions: There's no question that Spunky Bee is an attractive girl and that it's going to be fantastic watching her fuck. She has incredible blue eyes and dirty blonde hair that she uses to her advantage. The supremely slender body and small tits help keep her looking young and fresh and the way she seems to love fucking and sucking on camera is pretty great too, obviously. I'm pretty confident that unless the member's area is empty or no longer updated this is going to be a terrific site.
The Review: The site updates every five days but you're really getting one new content set every ten days because they do a video and picture gallery for each scene. They add the picture gallery first and then five days later you get the video. It's a little bit slow for my tastes and at the moment they have 20 sets you can check out. Without any bonus content it's a little difficult to say that it's a good value at $30/month. However, if you're looking for a fresh and beautiful teen model or if you're reading this review long after July 2010 then the site will be just fine.
The design is simple and browsing is a breeze, although they could have compacted it a little. For each update they have a long description of what you're getting, several preview pictures and in the case of the movies they have the streaming player right there on the main page. It would have been easier to browse if they had just made pages for each new set and let you browse the image galleries and video options from there. Cramming it all on the main page ends up making it far more bloated than it needs to be.
The picture galleries are high resolution and gorgeous at 2400px. The photography is crystal clear and the lighting is always good. It's professionally done work and it makes young beauty Spunky Bee look her absolute best. You can download a zip of each gallery with the high resolution pictures. The very first gallery you should download is the one where Bee dresses in a French maid's uniform and masturbates pleasures her young pussy with a dildo. One of my favorite things about the picture gallery and the accompanying video is that she keeps the outfit on throughout. She knows it looks absurdly sexy and she doesn't want to take that away from you while she goes about the business of making her pussy feel so good.
Spunky Bee is a dirty girl and her promises of being willing to try anything once seem to come true in the member's area where she's doing all sorts of dirty stuff for the benefit of the men in her audience. If you were tempted by the vision of her getting fucked in the ass on the tour then get ready for a splendid scene in the member's area because this cute young babe is happy to let her man do her butt in a few different scenes. Her body is so smooth and tight that she looks like a teen porn dream come true when fucking. I particularly enjoy seeing her ride a guy with her asshole reverse cowgirl. Then her shaved pussy is facing the camera and her smooth legs are spread wide and this little teenage girl is taking a big fat dick in her asshole. It's just breathtaking.
I count two hardcore scenes with the sweet girl getting fucked in her pussy and asshole. Those are both recent additions so perhaps she intends on doing more sucking and fucking in the coming months. There are two tasty lesbian scenes as well. They're both done with a beautiful young brunette friend and the ladies aren't shy about giving each other a hand in getting off. They use their tongues, their fingers and toys and it looks hot. In one of the lesbian teen scenes they smear food all over each other. Cakes and fruit and other yummies make them all sticky and it's delicious.
The rest of the scenes are sexy softcore experiences where Spunky Bee dresses up and plays. In addition to the aforementioned French maid's outfit (which shows up in two sets) you can see her wearing a super hot black and white bikini with bunny ears, sexy pink tights, a cute yellow top, little orange pajamas and other cute outfits. She's not big on lingerie, instead preferring to play up her cuteness. She always shows her pussy and she frequently fucks it with toys and other items. There is no bonus content at Spunky Bee so if they ever stop updating your membership will lose a great deal of its value.
Check some free galleries from Spunky Bee below:
Conclusion: Spunky Bee has a great start to a site. She launched in January 2010 and in six months she has put together 20 scenes for your pleasure. Each has a picture gallery and a video that can be downloaded or enjoyed online. The movies are high definition and the pictures are high resolution. The content quality is nearly unmatched by other solo girl sites. Spunky Bee also gives you a great deal of variety with solo, lesbian and hardcore scenes. The site is still rather small but as it grows I expect it will get even more diverse and arousing. It's not a tremendous value at the moment but she's hot enough and the content is high quality enough that you will feel good about a membership.
CLICK HERE TO VISIT Spunky Bee