Free Teen Porn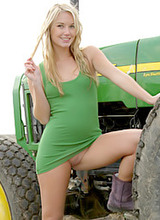 Bravo Girls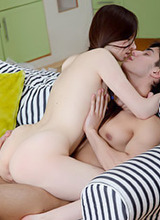 Vanilla Cuties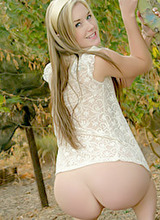 Pink Pussy Lips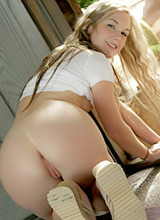 Anal Andels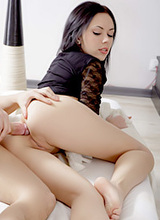 Anal Porn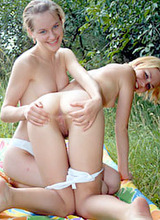 18 Years Girls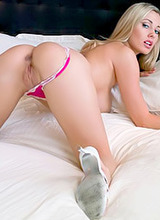 Shy and Naked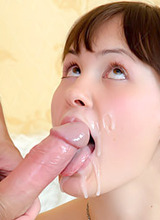 Spunky Nymphos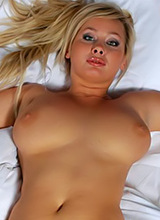 Hot Ass
Tammy Tate Review — «She looks like a goddess...»
The Tour Promises:
The beautiful breasts and the milky white skin of Tammy Tate are bound to arouse and entertain any man that enters her domain. She looks like a goddess and she'll really drive you wild. She promises you plenty of views of those gorgeous breasts and pictures at 1024px and videos at 720x480. As with all young models it's her first time on the web and she's really excited to be sharing her content! Most of the tour is loaded with pictures of her naked breasts so you really want to be spending some time with those.
General Impressions: Tammy Tate has fake breasts and I love them. I say they're fake because natural tits are that big and that perky and that perfectly round and spaced that far apart. Does it matter though? They look fantastic and they would probably be utterly amazing to grope so I'm going to think about that every time I look at her. That's the reason I'm excited to see her site. She also has this sweet innocence that I really like. I don't know if she shows her pussy in the member's area but I'd really like to see it. Either way I already know I'm going to have a good time.
The Review: Updates stopped in July 2009 according to the member's main page. That's kind of sad because she charges $34.95/month for access and you don't get any bonus sites (at least not yet; that might change at some point since the people behind this site run a big network of solo babe sites). Given the lack of updates and the expense of the site it's a little insulting that they have advertisements for 34 other sites on the member's main page. 34 sites! They're mostly little pictures of the girls but they should have dialed that back a little bit.
The pictures are broken into 16 groups and I assume that at one point those groups were the months the pictures were added and have since been changed. This is an entirely pointless way of organizing the content. Why not just list them all 20 to a page so I don't have to jump from page to page. It's extra clicks and while that's not a terrible thing it's not a good thing either. There 100 galleries exactly and most have 100-200 shots. They display at the promised 1024px and I'm a little surprised they're not bigger considering the site was launched in 2008 when some people were doing much higher resolution content. Each gallery is available for download in a zip file.
I knew my instincts about Tammy Tate were right. Beauty is a subjective thing and some of you might not think she's totally gorgeous or you might not think that her tits are wonderful like I do. However, if you visit the tour and you're into this chick then I promise her member's area is going to deliver. She has the body of a girl that was made for sinning and there she is up on screen showing us her tits and her sweet tummy and teasing us with her pussy. She doesn't get fully nude but she's more than happy to wear a pair of panties so tight that you can see the lips struggling to be set free and slipping out of the side just a little bit.
The innocence is important too. We want our teenage models to have a little bit of that because it's so damn attractive. She seems sweet and innocent and then she's taking her clothes of and showing her tits and it's hard to resist. Her choice of outfits for her solo picture galleries and videos is what make the site great. One of the pictures previewed on the tour shows her in a Dorothy dress (from the Wizard of Oz). She has her hair in pigtails and the gallery is shot in a bright room to make her look even sweeter and more innocent. It's the ultimate clash of naughty and sweet as she poses in the dress and flashes her lusty looks and eventually shows off her tits.
There are quite a few sets like that her in this domain of teenage delight. She poses in her bed wearing cute pink pajamas and then takes off her top and models her sexy tits. She wears and adorable, ruffled white peasant top and tight white panties that look so hot on her little ass. She wears a sexy cardigan that seems like a sweetheart outfit and then she pulls it open and shows her sizable tits. She is constantly hitting you with sweetness and innocence and then sluttiness and desire. It's fabulous and the fact that she's so pretty makes the whole thing fantastic. I just love watching her pose and play.
Her videos are available in four formats. There's WMV, MOV, MP4 and 3GP. The WMV are the highest quality and they play at 1024x576 and 3100kbps, which is pretty nice. Most are 2-4 minutes long so you're not going to get much of a thrill out of them. Some videos are filmed versions of her photo shoots and while it's nice to see the tits in action it's pretty boring. Others have her performing just for the camera and I enjoyed them thoroughly. Despite the high resolution and high bit rate they have a crappy quality to them that's most likely due to bad lighting or a low quality camera. It takes away from the movies a little. Since there's no bonus content that's all there is to the site.
Check some free galleries from Tammy Tate below:
Conclusion: Tammy Tate is a bodacious beauty with big breasts, a sweet face and a talent for mixing those two things in her picture galleries and videos. The image sets are really the reason to join the site as the videos are short and a little low quality. The pictures have her posing in all sorts of sexy and innocent outfits. Even the innocent stuff looks ridiculously sexy because she seems like such a naughty girl with those big perky tits. Seeing her model her fantastic body is the reason you should join and it will provide you with immense thrills. She's just incredible so come and spend time with the hottie.
CLICK HERE TO VISIT Tammy Tate