Free Teen Porn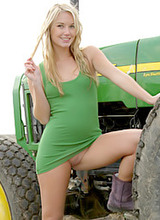 Bravo Girls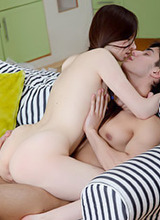 Vanilla Cuties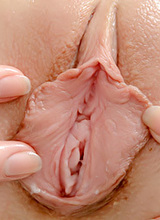 Sweet Girls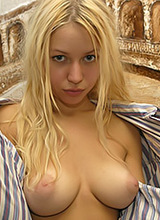 Teen Nymphos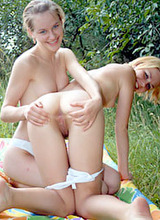 18 Years Girls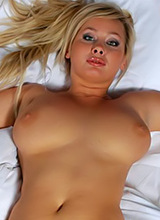 Hot Ass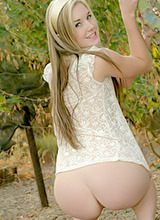 Pink Pussy Lips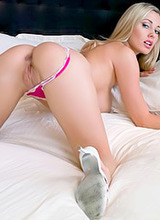 Shy and Naked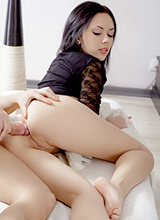 Anal Porn
Terri Summers Review — «she's clearly a total cock slut willing to do anything...»
The Tour Promises:
Terri Summers is a pretty European pornstar with her own site where you can experience the stunning body and beauty she brings to every piece of content she does. She promises that she runs her own site and that you can contact her and ask anything. She promises more than 300 bonus babes, terabytes of video and zero limits. You get regular updates and fantastic hardcore porn. She makes it sound like she shows up in some of the content and shoots a whole lot of other stuff starring the girls she knows from her days in European porn. She makes it seem like she's a pornographer and a pornstar.
General Impressions: Terri Summers is one of the prettiest pornstars I've ever seen. There's a picture of her on the first tour page where she's wearing a pink blouse that's been unbuttoned about halfway down her chest. Her brown hair is perfect and her blue eyes are sparkling and she looks totally sweet and innocent like the girl next door. Then you flip through the rest of the site and you can see that she's clearly a total cock slut willing to do anything it takes to get a man off. I love that contrast!
The Review: It would appear as though Terri Summers has stopped updating her site. It's possible that she stopped a long time ago. The last journal entry is dated more than two years ago. The picture galleries added recently all appear to be from when she was just getting started, like the people behind the site are digging up old stuff to try and extend the life of this thing. Updates have slowed to once every ten days and the last one was missed. It's still a really big site but the personal participation of Terri doesn't exist anymore.
I'm not sure her participation was ever really that heavy. There are 20 journal entries in total and over the course of almost two years that's not a tremendous output. The forums have been dead for a long time now but they were never really well populated and it doesn't look like Terri ever made much time to post there. There's still a link to her webcam but it looks like you have to pay to actually watch and I don't know if she ever comes online anyway.
So is the site still worth checking out even if Terri isn't involved? Absolutely! There was a time when she was shooting lots of content for the site at the very least and there's a fair amount of stuff here. There are 10 picture categories and you'll find that the quality of the images is all over the board. The resolution might be 1600px and it might be 800px. You won't know until you click. You get to download a zip file for each gallery too.
There are 27 galleries featuring Terri's friends. Those are like bonus sets. There's a category called From the Web that has 55 galleries of all kinds. I guess it's content she's shot for other sites but it's not entirely clear. Much of it looks pretty old. It's a mixed bag but since it all stars Terri it's all arousing. She's been in 54 girl-girl galleries over the years and like she says on the tour she's willing to do anything so you can expect to see lots of pussy eating, kissing and titty play.
The glamour section is all solo galleries and with 96 of them it's the biggest part of the site. You'll see boatloads of sexy outfits including some of the hottest lingerie ever. I like how she can shift from being a glamorous hottie to a girl next door type from gallery to gallery. There are 33 hardcore galleries and a few of those star friends of Terri. She exhibits tremendous cocksucking and fucking skills though. The misc. solo galleries aren't quite classy enough to fit into the glamour category so the 65 sets get their own place. They tend to be a little cuter than the other stuff with lots more smiles and goofiness. There are 50 galleries that were shot by Terri and she's a tremendous photographer. The more recent stuff is particularly good. Finally there's the wallpapers and fan art.
Given how large the picture section is I was a little surprised that there are only 63 videos. Some of those videos are just trailers for full length scenes she's done and there are a few interviews so you're getting even less genuine video entertainment. I guess she keeps doing video for the DVD producers that pay her a great deal of money. It makes sense but it also makes her site less valuable for those looking to release via watching a film.
You still get a nice mix of action. You can see her sucking cock and getting fucked. You can watch her strip and dance and pleasure her pussy. You can see Terri Summers have lesbian sex. A few of the videos are high definition but most are DVD quality or less. It tends to differ wildly based on nothing at all as far as I can tell. Some of the videos are genuinely awful looking. I downloaded a clip of her sucking cock with glasses on. It plays at 320x240 and 268kbps and it's only 21 seconds long. Why even have that up? Other videos are more entertaining and fulfilling but this is really not a video site. Members get access to six bonus sites and two of them are multi-girl mega glamour porn sites with literally thousands of picture galleries and videos to enjoy.
Check some free galleries from Terri Summers below:
Conclusion: If you're very much interested in the beautiful European pornstar Terri Summers then her site is a great place to be. She has a super pretty face, a great body and a willingness to do just about anything on camera. The picture galleries are the central place of pleasure here and they show her doing it all. She poses in glamour galleries, she shows her cute side, she has hardcore sex, she does hot girls and she takes pictures of other babes. The videos are less impressive. Some are terribly low quality and some are just trailers or rather boring interviews. There's very little hardcore fucking and sucking, especially when you consider that she's a hardcore pornstar. This is a good official pornstar site and if you like Terri Summers it's absolutely a must buy. It's not a great site though and the problems might stop you from having a great time with it.
CLICK HERE TO VISIT Terri Summers