Free Teen Porn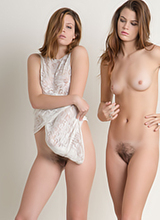 Bravo Nude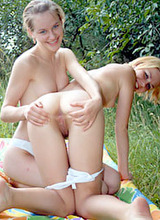 18 Years Girls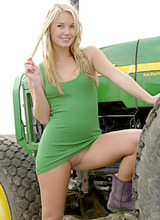 Bravo Girls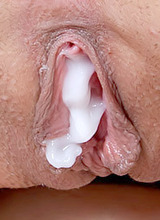 WOW Girls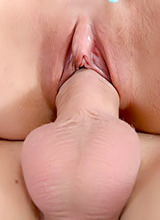 Sex TV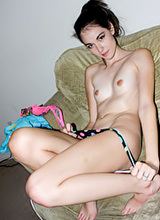 Sex 18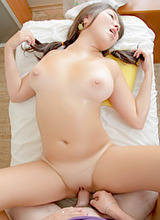 Teen Porn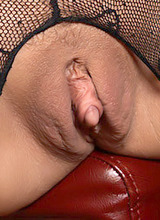 Teen Models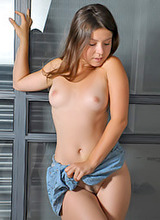 Sexy Babes
Yurizan Beltran Review — «She's a glamorous brunette with a beautiful face...»
The Tour Promises:
Have you met Yurizan Beltran? She's the star of Club Yurizan and she is stunningly beautiful and sexy with big natural tits, a slim waist and a great ass. Her hips flare out and give her the curves that all women crave. She looks arousing in everything she does and on her official site she promises you hot picture sets, exclusive high definition videos, bonus sites, and forums to chat with her and other members. The pictures and videos offered as preview content also promise lots of bikinis and lingerie sets on the amazingly hot body of this beauty.
General Impressions: The very first picture you'll see on the tour shows Yurizan wearing a black bikini top. It holds her natural titties perfectly and her hair is being blown back by a wind machine. That picture is the height of glamour and the girl starring in it is drop dead gorgeous and sexy in ways your brain will struggle to process. Visit her site and give her a chance to turn you on with all the pictures and short video clips. It certainly worked on me and now I'm going to go inside and see if what's there lives up to the high standards she has set in the free area.
The Review: Club Yurizan feels a little like it never quite got off the ground as a site. There's a space for the busty beauty to have diary entries and they give you a link that says "Read My Diary" but there aren't any posts. She never did anything. Updates aren't happening anymore. There isn't much in the way of content. It's like she got started and was unsatisfied with the results or the pay and just decided to bail on the whole thing. If you were hoping for any participation from Yurizan or information about her you'll have to let that go because it's a pipe dream.
The picture galleries are high resolution. You'll see shots from 1200px to 2500px. You can download zip files for everything. My experience with the images was that some of them had been put through a little too much compression. I could be wrong about the cause but some of the galleries were a little bit blurry. They lack that crispness that comes with the highest quality image sets you see online. It makes the action a little less glamorous.
The pictures are divided into three categories: candid, girl-girl and solo. There's one set in the candid collection and it's not candid. It features Yurizan modeling a tank top and panties that have the logo of a TGP on them. She wants traffic from the site so she models their clothes. That makes sense but it's not really candid. On the category page there's a preview picture of her hanging out on a car. That's a genuine candid shot but it doesn't appear anywhere in the member's area in full size. The girl-girl category is totally empty. Once again there's a preview picture of her posing with another chick but when you actually click that picture you get nothing.
The other Yurizan is the one you see on the tour. She's a glamorous brunette with a beautiful face, amazing natural tits and the most delicious curves on the planet. The black bikini that's shown on the tour gets its own gallery and as you might imagine she looks insanely hot in it. Those pictures are super high resolution at 2500px and they are fucking awesome. I love the glamorous Yurizan and I'm a little sad that the other girl is even in here.
Yurizan models lots of lingerie sets and sexy bikinis. She has the good sense to recognize that she looks her best when dressed in one of those two types of outfits and she puts that on camera. She will strip for you in every gallery and you can always count on her tits being brought out and played with for pleasure. Her pussy usually makes an appearance too and that hole is a sweet treat for all men to experience.
There are 16 videos for download. They almost all have an HD version and a high quality version (basically DVD quality) that they choose to list on different pages for reasons beyond my comprehension. They are solo videos and they are about showing off the big beautiful tits of this splendid young lady and playing with her pussy. You can download them in a full length clip or in smaller segments.
Seeing the big natural tits in action is the best motivation for grabbing these videos. You can admire her splendid hooters as they jiggle and bounce. You can see her hands groping them and in a few cases pulling fairly hard on the nipples. You can see her fingers playing with her pussy and dancing around the entrance. You can see her fingering deep. There's actually plenty of pleasure beyond just the boobies so be sure to give her your attention and she'll deliver a good time. I think my favorite is the one where she takes a dip in the pool without her clothes on. Seeing her gorgeous naked titties all wet and slippery is the height of sexiness.
Yurizan Beltran is powerfully sexy but her site is not. It's small and not particularly well cared for. She doesn't deliver on a lot of the stuff she promises. That's why the bonus content is so important. If you're dying for a healthy dose of Yurizan but you don't want to waste your money then you can look to the six bonus sites to give you value. Luckily they can provide that. Glamour Models Gone Bad and Amateurs Gone Bad combine to provide you with thousands of stunning picture galleries and videos featuring a wide array of models. They're not top of the line sites but they do give you plenty to enjoy. The four official pornstar sites also give great joy.
Check some free galleries from Yurizan Beltran below:
Conclusion: Club Yurizan is the online home of Yurizan Beltran but when you get inside it feels like she didn't work very hard on it. The picture and video collection is small and features a fair number of old pictures of her that I don't even want to see. The lesbian content she teases doesn't exist. The diary entries that were supposed to be typed aren't here. There's no forum where she posts. She doesn't seem involved and I'm not sure she ever was. Yurizan is supremely hot and the content that is here mostly does a great job of letting you experience that beauty. The pictures and videos of her in lingerie and stripping are breathtaking. It's just that there isn't enough of it. The site isn't big enough and it never will be without the bonus content. So you should join if you love Yurizan and you're excited about the bonus sites. Then you're getting a good deal.
CLICK HERE TO VISIT Yurizan Beltran